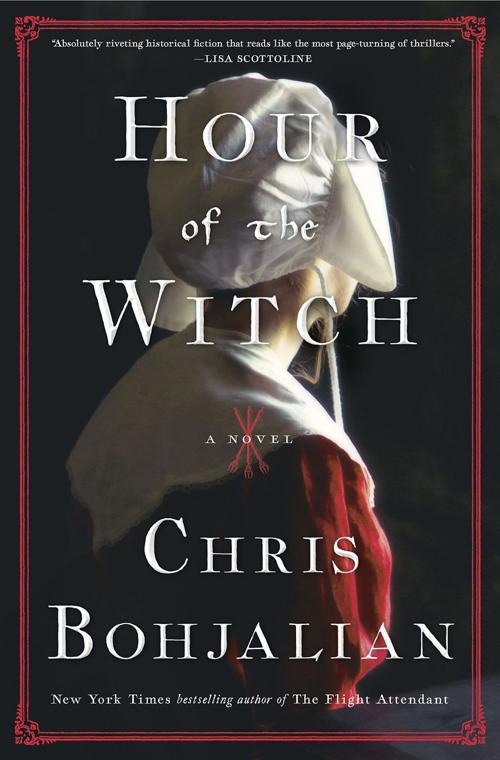 Readers learn right away in Chris Bohjalian's new novel that Mary Deerfield is in an abusive marriage.
Such a marriage is hard on its own; add in the fact that as her marriage began, Mary was a teenager living in Boston in the 1660s.
With that knowledge, Bohjalian embarks on a carefully plotted journey in "Hour of the Witch," which follows Mary's travails from an unhappy marriage to a much older man to being accused of witchcraft, a "crime" with a death penalty.
Bohjalian, whose bestselling "The Flight Attendant" was made into an HBO miniseries last year, tells the tales of often-troubled women. He has an uncanny gift, though, for making them relatable. Such is the case with Mary Deerfield, who may be a touch vain about her beauty, a bit smart-mouthed to some powerful men and unwilling to tolerate a miserable marriage to a man who mistreats her.
So what's the big deal with that, we ask in 2021?
Not much. But in the Puritan age, Mary's behavior and attitudes cost her dearly.
When Mary decides to leave her husband after a physical attack, she returns to the home of her wealthy parents. They support her decision but know that her estranged husband, Thomas, has plenty of backers among the powerful men who run Boston and that the divorce Mary seeks will not be easy.
Thomas tries to convince Mary to return home — for her own good.
"When I have disciplined thee, it has always been because I fear for thy soul. I have said it before and I will say it again: I tremble mightily before our Lord, and I am not at all sure that thou sharest my fears," he tells her.
Thomas will play the "holier than thou" card against his young wife, which escalates into accusations of witchcraft.
Privately, he admits the mistreatment; before others, Thomas denies any physical abuse. Mary turns to Thomas' adult daughter — nearly the same age as Mary — to learn how he treated her late mother. The daughter says little — at first.
There's also the problem of a servant who has a crush on Thomas and finds ways to undermine Mary's accounts of mistreatment. In these times, a woman's claims of mistreatment or abuse were not nearly as believable as an important man's denial — which may sound familiar still.
In addition to spinning the tale of a strong woman in difficult times, Bohjalian's meticulous research transports readers back to the early years of America and all the work and hardships of daily life: rising early to light fires, cook meals and do chores like sewing and cleaning.
And for Mary, living in fear that even an innocent action could be interpreted in the worst way and lead to the ultimate punishment.