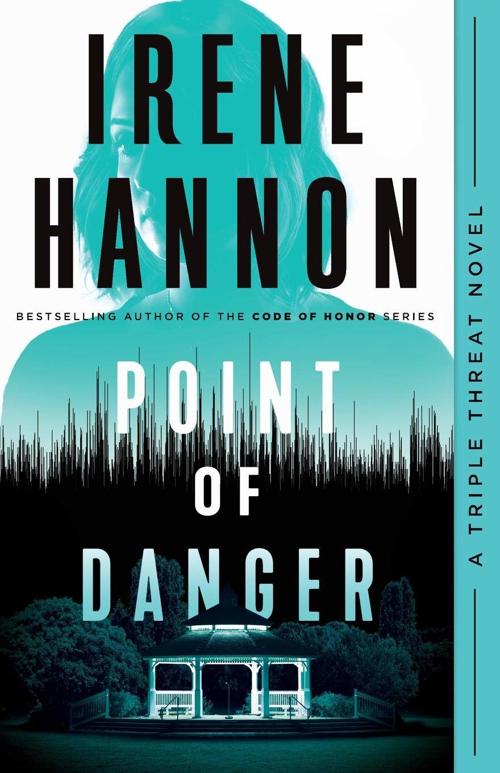 As a general rule, men shun romance novels, while some women turn away from suspense thrillers. But in "Point of Danger," author Irene Hannon gives readers a thriller with a persistent romantic angle. What's more, Hannon sets her story in her hometown — St. Louis.
At the plot's center stands Eve Reilly, who has made a name for herself as a syndicated talk radio host with strong opinions that offend some listeners. Suddenly, Reilly starts getting messages warning of impending violence, starting with a fake bomb planted on the steps of her house.
She calls St. Louis County Police, who dispatch Detective Brent Lange. Quickly, sparks fly between the two — not from a bomb but from physical attraction. On the thriller side, Reilly turns out to have threats from two sources, one of them a genuine surprise.
Hannon fashions Reilly as a tough target. Early on, readers get this peek into Reilly's head:
"Weird how she could pontificate for six hours a week to a quarter of a million listeners around the country about the violence, vulgarity and vice besetting society, yet when serious nastiness hit close to home, her stomach morphed into a blender.
"It wasn't a good feeling.
"But she was not going to succumb to pressure. Or threats. Or intimidation.
What bothers the threatening listeners? Reilly's politics. She's a no-nonsense conservative. As she tells the detective, "The left preaches tolerance — but only as long as you agree with them. If you don't, they consider you unenlightened and fair game for their wrath."
Readers of a liberal bent may sigh at Reilly's views and at author Hannon's depictions of liberals as bomb-throwers. But to make up for it, Hannon keeps Reilly's romance on edge for the whole book. And then readers have the local color to savor.
As Reilly says at one point to her sister, "Why don't we make a Ted Drewes run?"
And who can say no to a Ted Drewes run?
Harry Levins of Manchester retired in 2007 as senior writer of the Post-Dispatch.
Stay up-to-date on what's happening
Receive the latest in local entertainment news in your inbox weekly!