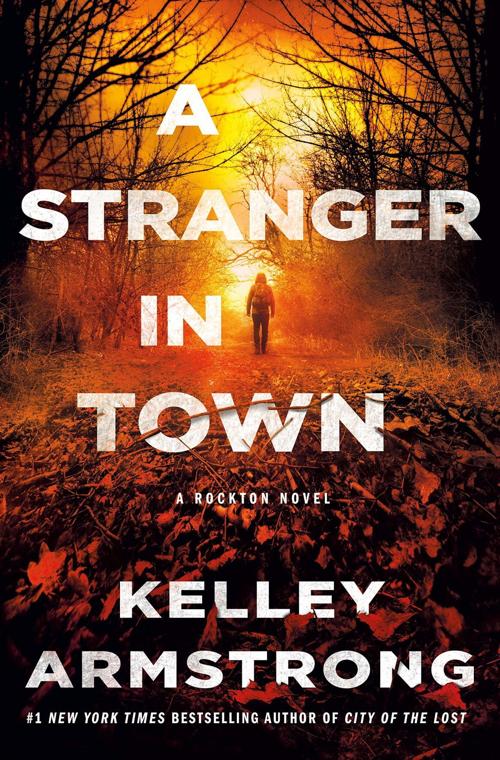 The thrill of a new installment, the sixth, in Kelley Armstrong's Rockton saga isn't just the tightly plotted mystery, surprising to the last page.
As with the very best series in any genre, the real joy is revisiting people whose lives are still unfolding for us, in a place that feels remarkably real, yet not like anywhere we know.
This place is the Yukon, the wild, beautiful, mostly unpopulated territory in Canada's northwest. Here, hidden from the world, is Rockton, a town created for people who need to disappear for a few years.
Readers first learned about Rockton in 2017's "City of the Lost," where we also met Casey Duncan, a police detective hired to work with Rockton's sheriff, Eric Dalton. There's much more to Casey, and far more to Rockton, than first met the eye.
Luckily, Armstrong has been impressively prepared to explore all that, advancing the story of Rockton and its inhabitants in four books — "A Darkness Absolute," "This Fallen Prey," "Watcher in the Woods" and "Alone in the Wild" — following the first.
Armstrong's construction of Rockton and its environs, including wildlife and wild folks in the forest, is so meticulous that I picture her office walls in rural Ontario covered with charts and blueprints and Post-its carrying her plots well into the future. Her background is in both psychology and computing, the author's notes say, and she puts both to good use.
The bare bones of "A Stranger in Town" find a badly wounded hiker, near death and speaking a language that isn't recognizable, stumbling into a gathering on the lake, requiring all stops to be pulled out to save her. Then bodies are found, a gruesome scene. And then more bodies.
But the roots of Rockton also come into major play, along with the introduction of the only surviving founder and the disclosure of a disconcerting plot that threatens the town itself.
As you may have figured out, reading the Rockton series in order is unusually important. Each book has its own plot, but much will be lost if you don't know what went before.
Catching up will be well worth it for almost any fan of smart, thoughtful mysteries. And if you're at all reluctant, note that Rockton isn't all grizzly attacks and skeletal remains. Armstrong has also given Casey and Dalton a delightfully steamy yet unusually deep and substantial relationship. In other words, this is a series that covers all the bases.
Gail Pennington is a former longtime television critic for the Post-Dispatch.