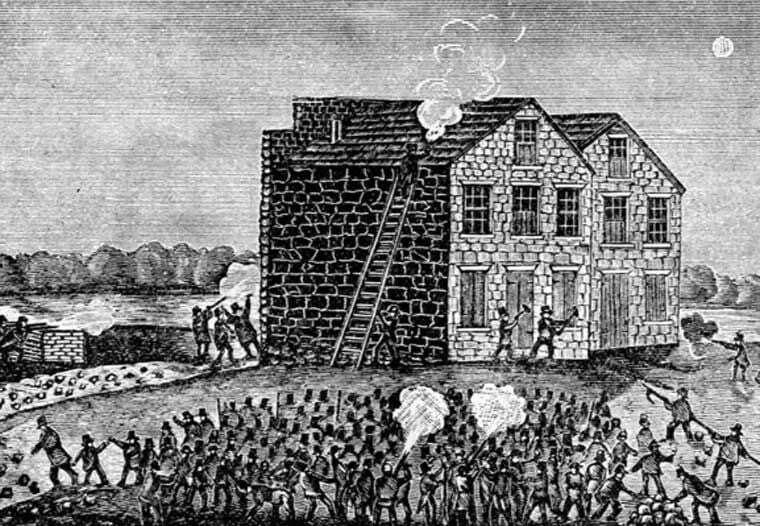 The struggle against slavery defines American history prior to 1865. The saga of Elijah Lovejoy, the abolitionist newspaper editor who in 1837 was killed by a mob enraged by his editorials condemning slavery, defines the Mississippi River city of Alton. Indeed, one of the inscriptions on the city's Lovejoy Monument reads in part: "Lovejoy and Alton: Names as Inseparable and as Dear to the People of Illinois as Those of Lincoln and Springfield, Grant and Galena."
Lovejoy was indeed the first to fall in our nation for freedom of the press. He has been followed by many others. "Threats against journalists haven't ended," Ken Ellingwood writes in the introduction to his new book, "First to Fall."
He cites the 2018 Capitol Gazette massacre in Maryland, when a shotgun-wielding assailant burst into a newspaper office and murdered four journalists and a sales associate. "Despots around the world censor, jail, or murder journalists because the truth represents peril to their grip on power," Ellingwood observes, while "terrorists target journalists in the field and in their offices."
As the author says, contemporary events make Lovejoy increasingly relevant for Americans. We live at a time when the opponents of a free and independent media have become emboldened. "A vainglorious American president recklessly labels the independent press as an 'enemy of the people,'" Ellingwood writes. "Others who feel threatened by the work of legitimate journalists attempt to strike back with made-up claims of untruth — 'fake news.'"
Ellingwood, a journalist rather than a historian, became interested in Elijah Lovejoy while teaching at Nanjing University. While covering the history of journalism in the United States, Lovejoy came up. "The Chinese university students seated in front of me expressed admiration for Lovejoy, and I was energized by their reaction."
Several fine biographies of Lovejoy were published in the 20th century. John Gill, who served as a minister at Alton's First Unitarian Church until he was dismissed in 1950 for his participation in protests to integrate the city's then-segregated public schools, wrote the first full-length biography of Lovejoy: "Tide Without Turning: Elijah P. Lovejoy and Freedom of the Press" (1958). Merton Dillon's "Elijah P. Lovejoy: Abolitionist Editor" appeared in 1961. Paul Simon, who was a prolific author as well as a politician, wrote two: "Lovejoy: Martyr to Freedom" (1964) and "Freedom's Champion: Elijah Lovejoy" (1994).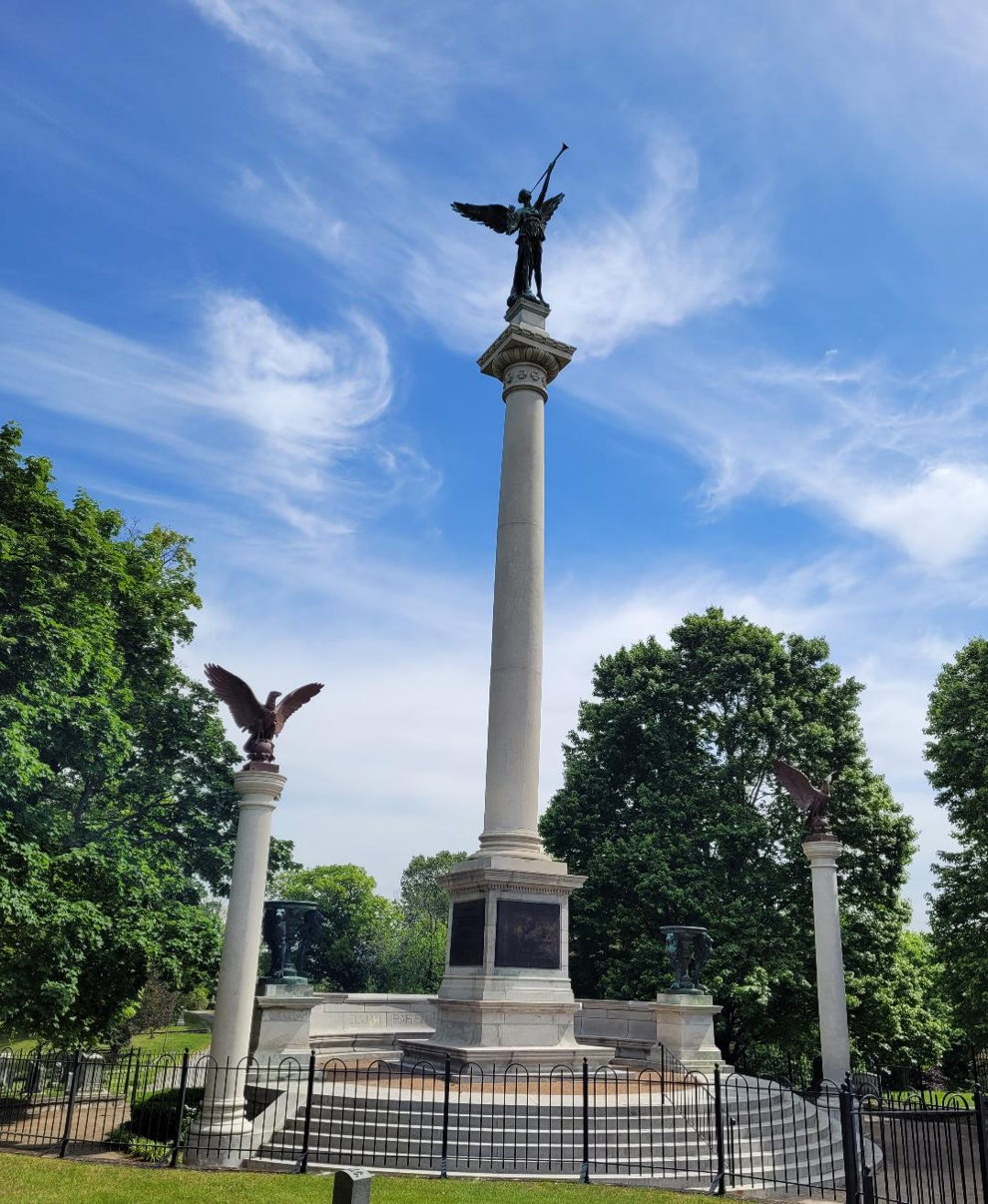 "First to Fall" is the first major biography of Lovejoy to be published in this century. In his acknowledgments, Ellingwood praises Dillon's biography as "thorough and compelling." He adds, "The blazes left by Dillon helped keep me on course when the trail grew faint." While Dillon's book indeed remains useful, Ellingwood's work matches — perhaps even exceeds — it as a valuable resource for anyone interested in the history of abolitionism and freedom of the press in the United States.
"First to Fall" provides an excellent overview of Lovejoy's brief but eventful life. Born in 1802 in what is now the state of Maine, Lovejoy as a young man journeyed to St. Louis. He edited a newspaper until he experienced a religious conversion, which inspired him to study for the ministry at Princeton University. Returning to the Gateway City, he served as editor of the St. Louis Observer until his editorials lambasting slavery compelled him to move his newspaper across the Mississippi River to Alton.
Since Illinois was a free state, Lovejoy thought that Alton residents would better tolerate a newspaper whose editor criticized slavery. It was a deadly miscalculation on his part. Lovejoy spent the last few hours of his life besieged in a riverfront warehouse where he and a small band of allies unsuccessfully tried to defend his latest printing press from a whiskey-fueled mob. Lovejoy was shot to death by a member of this horde on Nov. 7, 1837, at age 34. The mob then entered the warehouse, smashed the printing press and tossed its pieces into the river. It was the fifth Observer press destroyed by mob action — the first one in St. Louis and the next four in Alton.
Lovejoy's burial, as described by Ellingwood, was a "spartan service" since his allies wanted "to avoid stirring their enemies to graveside mischief." Sixty years later, however, the citizens of Alton erected a magnificent monument to commemorate Lovejoy's memory. It is in Alton Cemetery just a short distance from his grave. A portion of Lovejoy's final printing press was recovered from the Mississippi in 1915. It is displayed in the lobby of Hayner Public Library in Alton.
In his epilogue, Ellingwood observes that "Lovejoy reminds us that a free press is not just a clause in the Bill of Rights but a cause that has been cultivated and defended by generations of its practitioners, too many of whom have died in its exercise."
John J. Dunphy is the author of "Abolitionism and the Civil War in Southwestern Illinois" and runs the Second Reading Book Shop in Alton.