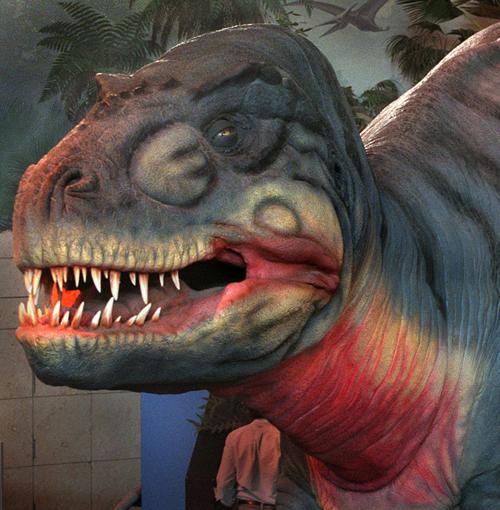 A good road trip story can make you feel like you're in the back seat of the family car, watching the scenery unfold.
That's sort of how the newest novel from St. Louis native Anne Valente feels. Like I'm in the way-back trying to figure out all the symbolism that Valente packs into a story of two women heading west in "The Desert Sky Before Us."
Because there is a lot that two sisters — former race-car driver Rhiannon and newly paroled Billie — will squeeze in on their drive from Champaign, Ill., to the Colorado/Utah border. It's not a pleasure trip; it's a second farewell to their mother, a renowned paleontologist who died before Billie got out of prison. They plan to hold a memorial at the Cleveland-Lloyd Dinosaur Quarry.
But before any of that can happen, the sisters are sent on a specific scavenger hunt courtesy of a detailed journal their mother left behind for Billie. They're on a tight deadline for Billie to get back for mandated therapy sessions. It's gray and wet in Illinois; elsewhere, people worldwide are wondering if the weather is behind a string of seven deadly plane crashes in four months.
Sounds awkward, right? It is. At least, for a while.
The sisters have been apart for the six years Billie was incarcerated. It's hard to stay close with just detention center visits. But Valente sends them on their way, following their mother's journal. The first stop is in Forest Park in St. Louis.
"The park a staple of their childhood, larger than Central Park in New York. Weekend day trips down to St. Louis for the park's free institutions." Rhiannon and Billie try to understand why their mother wanted them to start, specifically, at the St. Louis Science Science Center's huge model of a T. rex.
It seems to the backseat readers that what Mom really wanted was for the girls to have a bonding experience, while she also lets them in on the unknown aspects of her life, her work and even her theory about what's happening with climate change.
Dinosaurs don't really do it for me, and there's a lot of relics and paleontology in "The Desert Sky Before Us." But Valente nails the two-week road trip and gives us likable lead characters even so.