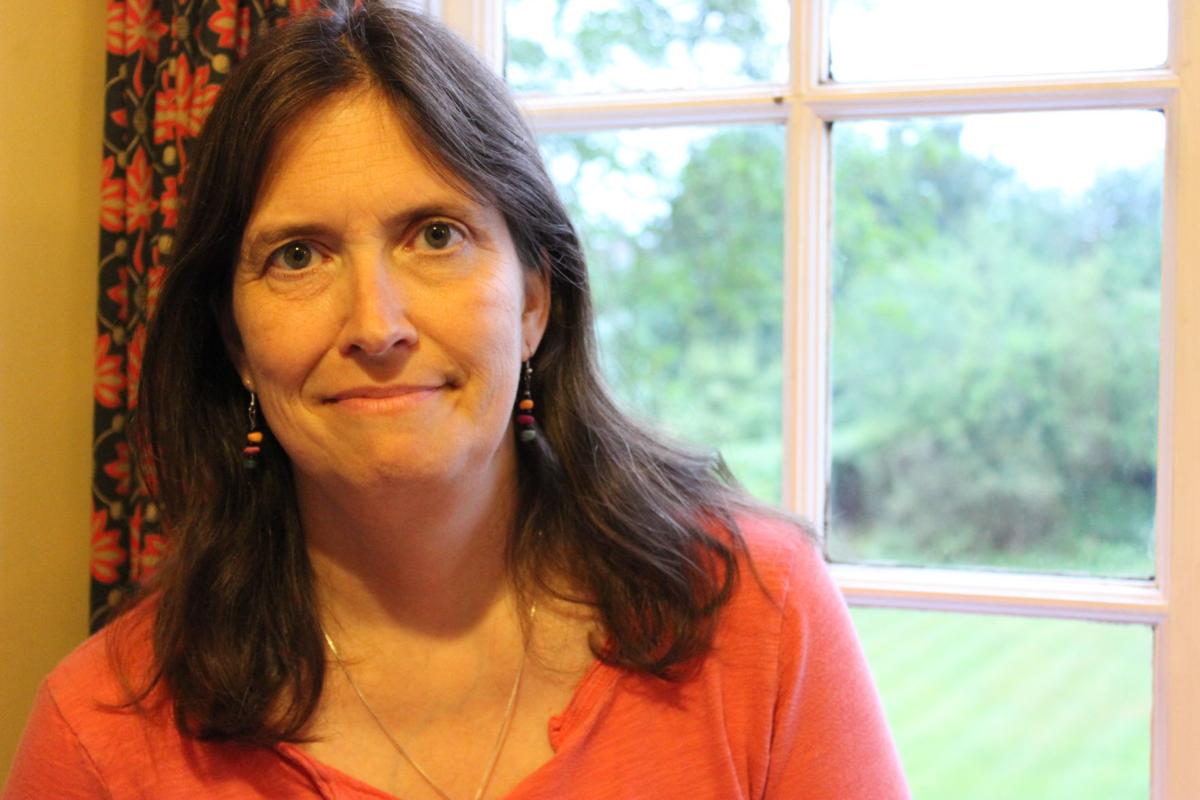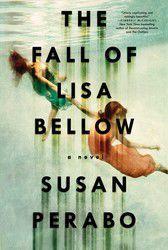 Although their lockers are right next to each other, eighth-graders Meredith Oliver and Lisa Bellow aren't friends.
Meredith is a dutiful student, annoyed by but also in awe of Lisa and her popular crowd, "a half dozen girls with all-season-tanned legs and perky little boobs" who are already attracting attention from high school boys.
Then the girls' lives are brought together in an instant, when a masked man walks into a sandwich shop where they are waiting to order, waves a gun and demands money.
That incident in "The Fall of Lisa Bellow" sparks author Susan Perabo's thoughtful look at a family's troubled dynamics, which are more complicated than they might seem on the surface.
Though her name is in the title, Lisa's presence in the novel is more oblique. The real focus is on Meredith and her mother, dentist Claire Oliver. Perabo alternates chapters from each point of view, deftly switching from the perspective of a middle-school girl to that of a parent who is visited by tragedy for the second time.
The first trouble comes when her older child, Evan, is struck in the face by an errant baseball. His resulting blindness in one eye cuts short a promising baseball career and leaves Claire depressed and worried about his future.
That helpless feeling is deepened by the robbery at the sandwich shop. The gunman takes Lisa Bellow hostage, leaving Meredith to lie on the ground terrified and alone. But though she was physically spared, Meredith is deeply affected by the incident.
She begins to identify with Lisa, imagining what may be happening to the girl whisked away by the mysterious masked man. Lisa and her abductor become subjects of a search by police and the community at large.
So "The Fall of Lisa Bellow" is more about the reaction to Lisa's disappearance than what happens to Lisa herself. And mostly it is about how the Oliver household changes in response to the stress.
The tension is strongest when the focus is on Claire. The novel's most powerful scenes come when Claire and Lisa's mother, Colleen Bellow, meet — one mother whose daughter is missing physically, the other whose daughter is present but distant and troubled. Perabo's portrayal provides a realistic, haunting look into what both women are feeling.
After Evan's injury, then the trauma that struck Meredith, Claire grudgingly accepts that the hurts her children suffer can't be eliminated. They can only be dealt with, as best she can.
"She could vaccinate them and make them wear seat belts and batting helmets," Perabo writes. "She could give them cell phones with emergency numbers on speed dial. She could give them straight-talk books and scared straight DVDs and a solid, honest, pitch-perfect piece of advice every single morning on their way out the door. But in the end there was no intervention.
"There was only awareness."
Readers who like their mysteries tied up neatly may find the ending of "The Fall of Lisa Bellow" unsatisfying. But as Claire comes to realize, this story and most stories aren't really about endings, happy or otherwise. It's the journey, day by day and hour by hour, that makes them interesting. In that respect, Perabo will give readers what they are looking for.
•••
For those who prefer short stories to a novel, Perabo's collection from last year is another good read.
A short story presents a much smaller window to grab and hold the reader's interest, so the opening lines play a crucial role.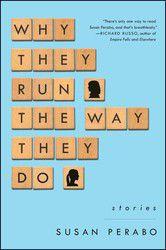 In the dozen stories in "Why They Run the Way They Do," Perabo's varied, sure-handed collection newly out in paperback, the writer demonstrates a strong, talented grip.
"My mother was thrilled to be dying of brain cancer after a lifetime of smoking."
"They'd made it through all the Michaels, Carrie and Dan believed, made it through Michael Jordan and Michael Douglas and Michael Moore and Michael J. Fox, made it through the terrible summer when Michael Phelps won all those gold medals in swimming, and then the next terrible summer when Michael Jackson died on every channel for days and days, dodged a bullet when Michaels, the crafts store, canceled plans to open in their town (that would have been hell — Dan drove by that strip mall every day on his way to work)."
"The truth is, I never saw the plane."
The openings certainly do what any introduction is meant to do: make the reader wonder just what is coming next. What's the mother's true medical situation? What's the big deal about that plane? And who is this mysterious Michael that Carrie and Dan want so desperately to avoid?
But the stories have more than intriguing beginnings. Perabo, who grew up in St. Louis and is now a professor of creative writing at Dickinson College in Pennsylvania, puts real characters in believable and interesting situations, then lets the scenarios play out to satisfying conclusions.
Girls who happen upon teachers having sex in the art room try to get away with blackmail. Older students in a college writing program throw literary allusions around easily, but they have a harder time handling real life. And two long-divorced sisters, living together and engaged in a marathon Scrabble duel, find the limited contours of their lives too constricting to last.
The cover of "Why They Run the Way They Do" spells out the title in Scrabble-like tiles, with the silhouettes of two women added, facing in different directions. They neatly sum up how many of Perabo's characters may find themselves in the same situation, but their lives just don't quite match up.