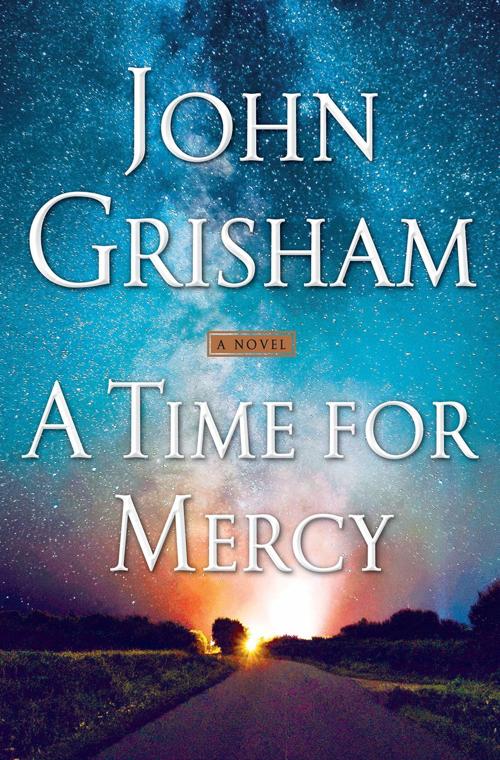 Before John Grisham's 1991 novel "The Firm" became a blockbuster, sparking a career that shows no sign of slowing down, the Mississippi lawyer had written another book that went absolutely nowhere.
But once Grisham became a big name, that book, "A Time to Kill," also became a huge seller as well as a movie and a stage play. The story introduced Jake Brigance, a typical Grisham hero who has some minor flaws but mostly comes across as too good and too talented to be true. His ability to win an acquittal for defendant Carl Lee Hailey makes him a legend and a target in his fictional hometown of Clanton, Mississippi.
Grisham returned to Brigance in 2013 in "Sycamore Row," where Seth Hubbard, a wealthy, reclusive businessman riddled with cancer, has hanged himself. Jake has to deal with greedy children who try to challenge a new will that leaves the bulk of the Hubbard estate to his Black housekeeper. Again, Brigance's legal talents save the day.
Now, Grisham is back with his third Brigance novel. "A Time for Mercy" features a capital murder case in which a 16-year-old boy is charged with killing his mother's drunken boyfriend who just happens to be a deputy sheriff. No one disputes that young Drew Gamble pulled the trigger on the Glock that killed Stuart Kofer. But as usual, the facts hide a grimy underside of Clanton that Brigance must turn to his own — and Drew's — advantage.
"A Time for Mercy" is textbook Grisham — and that's a compliment. Though its racial angle is underplayed, it is a briskly paced legal drama, with just the right amount of suspense, conflict (physical and otherwise), plot twists, courtroom theatrics and musings on legal ethics and lawyerly strategy.
Of course, it helps to have a sympathetic defendant, and "A Time for Mercy" provides one that is almost too good to be true. Grisham gives Drew this backstory:
"In his young life he had attended at least seven schools in different districts and states. He had dropped out at least twice and transferred numerous times. He had lived in three foster homes, one orphanage, with two relatives, in a borrowed camper, spent four months in a juvenile jail for stealing bikes, and there had been stretches of homelessness in which there had been no school at all."
To complicate Brigance's life and finances, a big civil settlement he was counting on to help balance his firm's books may be jeopardized by his involvement with Drew. Four people were killed when their car collided with a train at a perilous intersection, and a $10 million lawsuit against the railroad is on the line and in trouble.
As Brigance wrestles with that case as well as with his defense of Drew, Grisham's love for the law, with all of its flaws and quirks, comes through on every page. At one point, Jake's mentor, Lucien Wilbanks, takes time out to rhapsodize about the legal profession:
"You know what I miss the most, Jake? The courtroom. I loved the courtroom, with a jury in the box and a witness on the stand and a good lawyer on the other side and, hopefully, a seasoned judge refereeing a fair fight. I loved the drama of the courtroom. People discuss things in open court they wouldn't talk about anywhere else. They have to. They don't always want to, but they have to because they are witnesses. I loved the pressure of swaying a jury, of convincing good skeptical people that you're on the right side of the law and they should follow you."
Grisham apparently misses it too, but readers will be glad he found his literary calling that gets that deeply felt emotion across to the millions of loyal readers he has won over nearly three decades.
Will the good guy win again in "A Time for Mercy"? Find out for yourself — and wait a few years, hoping for another installment in the Jake Brigance story.
Dale Singer retired in 2017 after a 45-year career in journalism in St. Louis. He lives in west St. Louis County.
Stay up-to-date on what's happening
Receive the latest in local entertainment news in your inbox weekly!