About 500 St. Louisans gathered in 1914 for the dedication of a Confederate memorial in Forest Park, where Bennett H. Young, commander-in-chief of the United Confederate Veterans Association, eulogized the "bravery" and "bitter determination" of the 600,000 Southern men who fought for a "cause they believed to be right." Young, an apologist for the Confederacy, played a key role in littering the country with memorials to the "Lost Cause," but, as in all things, his story is complicated.
Just 15 years earlier, this man who rode during the war with John Hunt Morgan and later authored a paean to Confederate horsemen, including Nathan Bedford Forrest, represented a formerly enslaved person in one of the most sensational trials of the Jim Crow era.
It's a story retold, with riveting details and context, in "A Shot in the Moonlight," a new book by Ben Montgomery, former enterprise reporter for the Tampa Bay Times.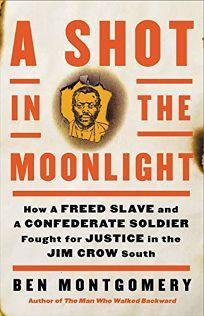 The story begins in 1897, when a group of white farmers in Simpson County, Kentucky, paid a nighttime visit to the home of George Dinning, a poor Black farmer, and accused him of stealing. They gave Dinning and his family 10 days to leave the county and abandon his 125-acre farm. Dinning insisted he was no thief, and "reputable" white men would back him up, but these night riders shot into the house, and Dinning was wounded. He returned fire, they unloaded their guns, then retreated. One of the party, a wealthy farmer's son named Jodie Conn, was mortally wounded. Dinning turned himself in to the sheriff. While he was in custody, the vigilantes returned to his home, forced his wife and children to flee, then burned everything to the ground.
Dinning likely would have been lynched, except the sheriff quickly got him out of town. When Dinning was brought back to Franklin to stand trial, Gov. William O. Bradley, a Republican and outspoken foe of racial violence and lynching, ordered the Kentucky militia to protect the jail and courtroom.
Dinning was convicted of manslaughter and sentenced to seven years hard labor. But Dinning's cause, by then, had aroused statewide and even national sympathy — and Bradley granted Dinning a full pardon, saying Dinning "did no more than any other man would or should have done under the same circumstances."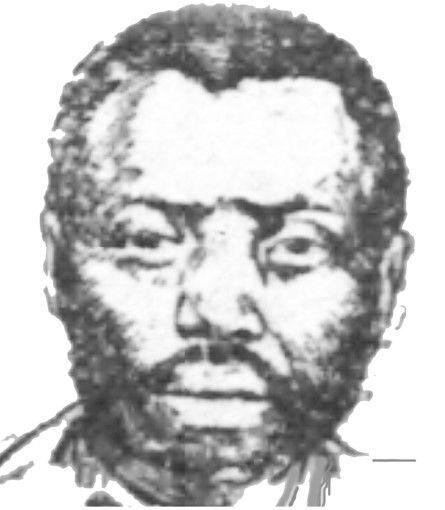 Now a free man, Dinning and his family relocated to Jeffersonville, Indiana — across the Ohio River from Louisville. Bennett Young, who had followed newspaper coverage of the Simpson County trial and who was among those who called on Bradley to pardon Dinning, agreed to take Dinning's case against his assailants to federal court. By testifying in the Simpson County case, Dinning's white neighbors had succeeded in implicating themselves.
Young's courtroom performance, eviscerating the defense's arguments, was carried widely by sympathetic papers, including the Post-Dispatch, which said the old Confederate delivered "a speech rarely equaled for passionate earnestness." On May 5, 1899, an all-white jury returned a verdict of $50,000 in Dinning's favor — an astounding result, given the times — and widely reported at the time.
Montgomery does more than resurrect this old story; he digs deep into trial testimony, newspaper records and archives and weaves a richly textured and dramatic story that underscores a truth of the Jim Crow era — that Black people faced oppression with great courage and resilience, and that their fearlessness and moral rectitude made even unreconstructed apologists for an unjust system bend. But only to a point — Young's crowning lifetime achievement was the erection of a 351-foot obelisk honoring Jefferson Davis in Fairview, Kentucky, Davis' birthplace.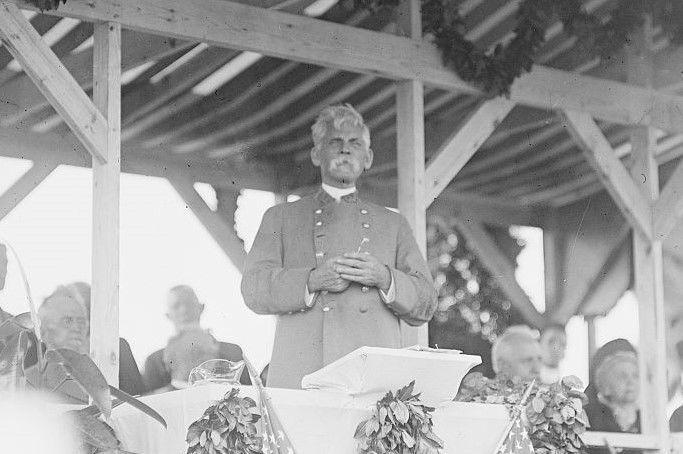 Dinning, who at some point changed the spelling of his surname to Denning, died in obscurity in 1930 and is buried in a now-unmarked grave in Jeffersonville. He only received a fraction of the money he was awarded and never recovered his Kentucky property. Twenty years ago, part of his story was featured in an Associated Press series about Black farmers being driven off their land.
Asked recently whether Dinning and his family actually received justice, his great grandson, Anthony Denning, paused a moment.
"That's a tough question. For me, no. He was forced to leave the farm he had farmed for 14 years," Denning said in an online discussion hosted by the Topeka, Kansas, public library. "He did sue, and he did win. But you have to read the book to get the rest of the story."