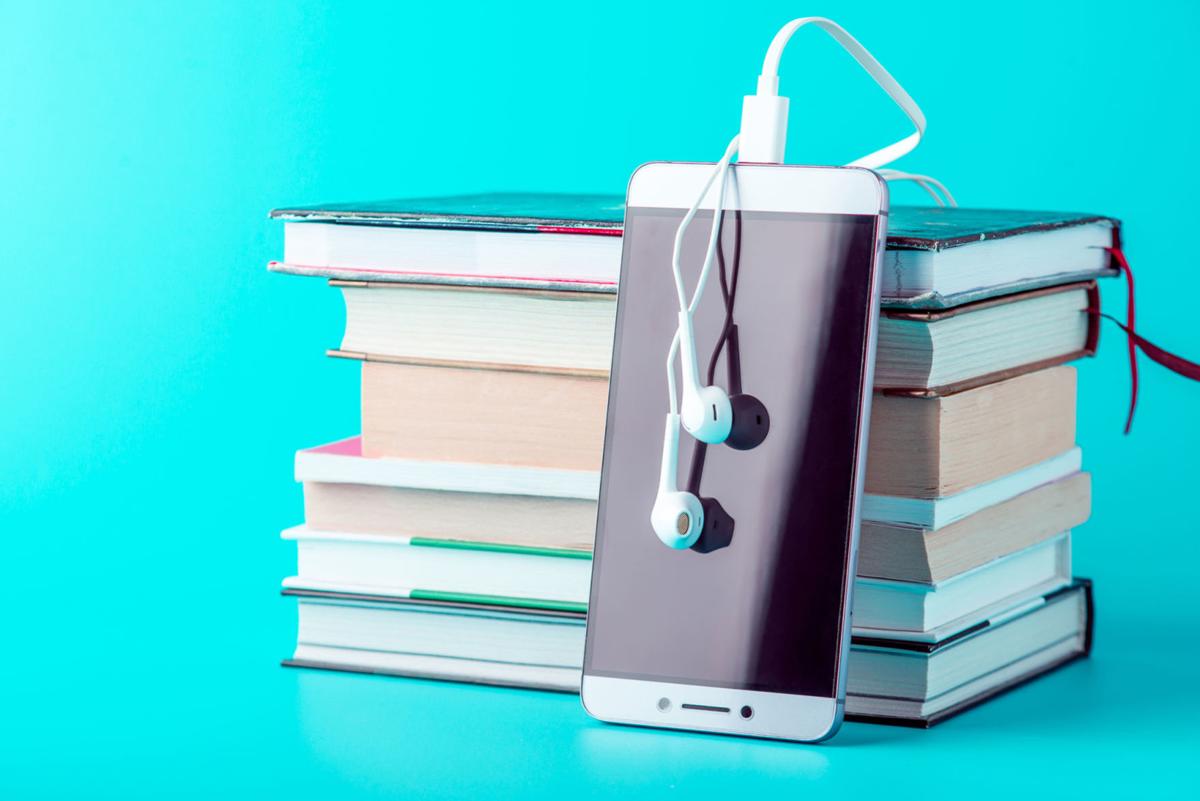 Whoopi Goldberg, self-isolating at her home in New Jersey, was asked by a "View" co-host this week what she was doing with her time.
"Listening to lots of books," Goldberg answered, adding that she was avoiding the anxiety created by watching too much TV news.
People who listen regularly to audiobooks know the experience can be enriching, absorbing and soothing, often all at once. But this weird period in which many of us are feeling equal parts stress and boredom is a good time for others to explore the joys that listening to a book provides.
I didn't need persuading. Several years ago, I discovered audiobooks and have seldom been without one in progress since.
But aren't they expensive? True, an audiobook purchased as a new box set on CD can cost more than $35, not a price most people will be prepared to spend regularly.
On the flip side, listening to an audiobook can be completely free. Libraries are closed, but hundreds of audiobooks are available to download via the library apps Libby and OverDrive, the same ones used to check out ebooks.
At midweek, the St. Louis County Library had 7,694 audiobooks listed as available via Libby, from "Little Fires Everywhere" (subject of the current Hulu miniseries) and Stephen King's "The Institute" to Janet Evanovich and Lee Child thrillers.
Nearly 400 books show up when you refine the search to "juvenile," including "A Wrinkle in Time" and "Are You There, God? It's Me, Margaret." Downloads are instant and play through your device or through speakers or headphones.
Frazzled parents should appreciate the option of having a professional reader entertain the brood for a few hours, easily paused and picked up at the same spot. And many of these audiobooks are an enjoyable family experience, just as they once were on road trips. (Remember those?)
Audiobook giant Audible, owned by Amazon, is also thinking of kids stuck at home. "We have created stories.audible.com — a place where anyone in any country can enjoy unlimited streaming of hundreds of titles for kids and families," Audible says.
Speaking of Audible, millions of users find the subscription service a good value at $14.95 a month. (A one-month free trial is available.) The monthly fee includes credits for two books. Another service, Scribd, boasts of 200,000 audiobooks as well as ebooks, with unlimited rentals for $8.99 a month.
With time in the car (my preferred place for listening to audiobooks on CD) cut short, I've shifted to indoor options, listening to one book downloaded onto the iPad and another in a portable CD player. The sound quality from the iPad, using its internal speaker, was surprisingly good, given that the spoken word isn't as demanding as music; the CD player was even better, if bulkier.
Many of my fellow audiobook fans routinely download books to their phones and listen with earbuds or through their car sound systems. Some have even discovered that any book can be an audiobook — really.
With Amazon's Echo, Alexa can read books from a Kindle library, on request. I haven't tried that, but I did test Apple's Siri, which requires going to Accessibility (in Settings, under General) and enabling Speak Screen. Then, with any book open, swipe down from the top with two fingers and reading will start. It's a computer voice, of course, and you'll need to slow down the speaking rate (back to Settings) to a comfortable pace, but you're being read to. In a pinch, kids might get a kick out of this.
But back to the books themselves. Here are some titles I've recently enjoyed.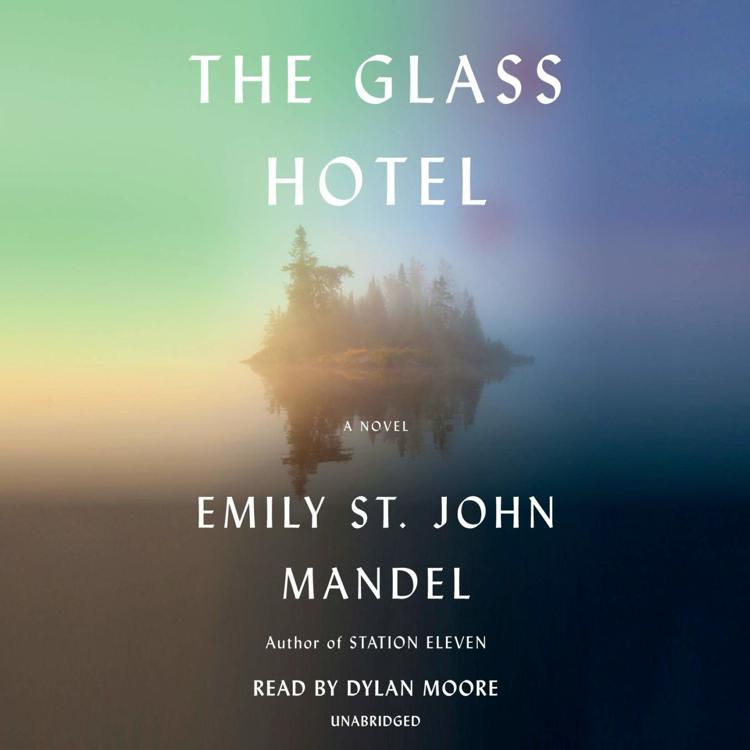 'The Glass Hotel'
By Emily St. John Mandel • Read by Dylan Moore
Mandel's "Station Eleven," from 2004, is set in the aftermath of a pandemic that has killed most of the people in the world, leading to the collapse of civilization. It's a brilliant thriller but something you might not want to listen to right now. Also brilliant is Mandel's newest, her fifth. Instead of the destruction of the world, this is the story of people destructive and destroyed.
Told in shards that jump forward and back in time, often leaping over seemingly pivotal events, "The Glass Hotel" sometimes feels impenetrable. Vincent (a girl, we learn eventually) is a troubled teen, shattered by her mother's disappearance, thrown out of school over an act of vandalism. Paul is her older brother, equally troubled for reasons of his own.
We meet them again, working in the (literal) Glass Hotel, on an island off Vancouver, where they grew up. There, someone scrawls an acidic message on the glass. Paul is accused. The uber-wealthy owner and a guest meet, time passes, and financial ruin ensues.
Almost anything else that can be said turns out to be a spoiler. But do know that "The Glass Hotel" requires concentration and determination to follow its many pieces until, eventually, they come together in a satisfying way. For that reason, it is probably better read than listened to. Another issue with the audiobook is the voice of reader Dylan Moore, too chirpy and seemingly ill-chosen. But none of that diminishes the power of this important work of literary fiction. (Random House Audio; 10:24)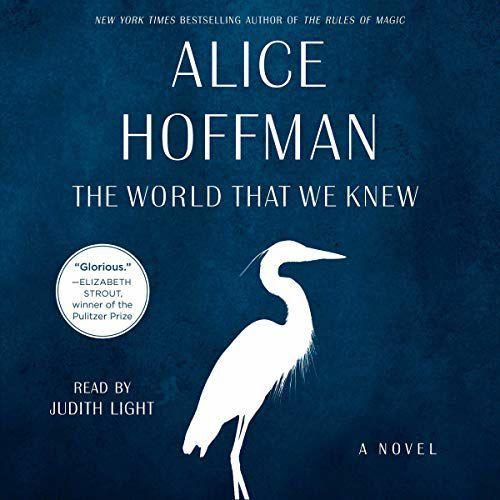 'The World That We Knew'
By Alice Hoffman • Read by Judith Light
Another favorite author is Hoffman, who wrote such delights as "Practical Magic" (1995) and other works of magical realism. "The World That We Knew" is grimmer than many of Hoffman's novels, opening in a brutal 1941 Berlin and telling the story of 12-year-old Lea, escaping the Nazis, and rabbi's daughter Ettie, who has a plan to make that possible for both of them. Realism, OK, but where is the magical part? That comes when Ettie sets out to create a golem, a protector molded from clay who will escort Lea to safety. The twist? This golem is female, given the name Ava, and time makes her more and more human. "The World That We Knew" can be hard to get a grip on, especially for anyone without a foundation in Jewish folklore. But Light is a dazzling narrator, smoothly shifting into a variety of voices. In the end, this is a story that will be difficult to forget. (Simon & Schuster; 10:08)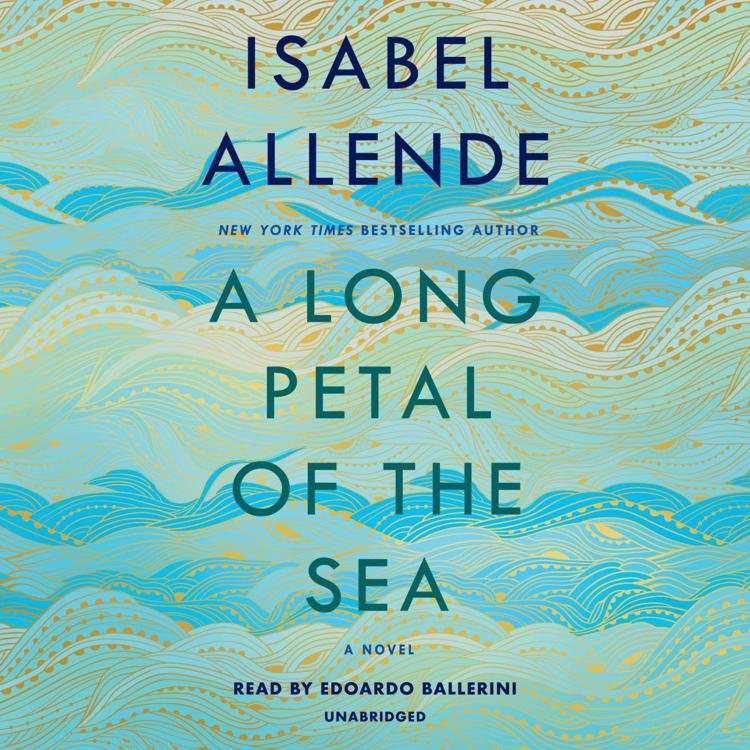 'A Long Petal of the Sea'
By Isabel Allende • Read by Edoardo Ballerini
Audiobooks that prove difficult to get into can sometimes wind up being deeply satisfying. Allende's latest leads off in the bloody trenches of the Spanish Civil War in the 1930s. Victor survives; his brother does not, and that leaves Roser, the brother's pregnant fiancee, in desperate straits.
Here, "Petal" becomes what it is meant to be, the story of a pivotal time in the history of Chile, Allende's homeland. After a grueling trek to a refugee camp in France, Roser and Victor find passage on a ship organized by poet Pablo Neruda (true story) to take escapees to Chile — but they can go only if they marry. The saga that follows covers many years, and it's hard not to fall as much in love with Roser and Victor as they slowly and eventually do with each other. Beautifully read by Ballerini, whose appropriate accents are always easy on the ear, "A Long Petal of the Sea" is worth the persistence it takes. (Penguin Random House Audio; 9:46)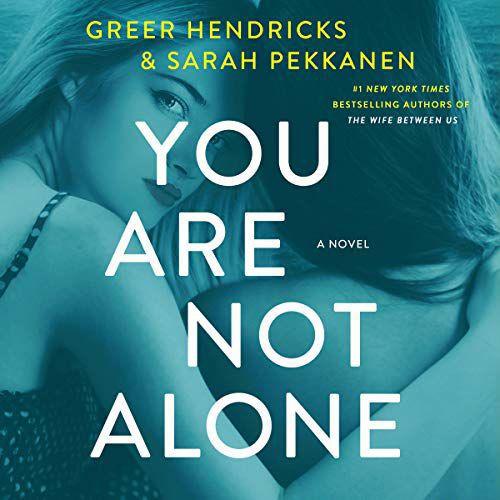 'You Are Not Alone'
By Greer Hendricks and Sarah Pekkanen • Read by Dylan Moore and Barrie Kreinek
For something different, I popped in this dark, twisty and sometimes ludicrous thriller about smart but naive Shay, who pokes her nose where it doesn't belong, makes the wrong friends and winds up in a pickle. After several challenging books, this one seemed shallow and even obvious in it plotting, but it moves along at a lively pace and doesn't seem as long as it is. The readers work hard to give every character a voice, so there's that. Reader Moore, encountered a second time, is a better fit here, although she'll never be a favorite. (Macmillan Audio; 11:00)
Gail Pennington retired in 2017 as
Post-Dispatch television critic.
Stay up-to-date on what's happening
Receive the latest in local entertainment news in your inbox weekly!