So you've written a bestselling novel. Congratulations — but don't celebrate too long. What about the next book, and the next? Will those please the readers who loved the first? More importantly, will they sell?
Three British mystery novelists with new books out this week have taken different approaches to their body (so to speak) of work.
Paula Hawkins probably had the biggest challenge in following up her own success. Her first thriller, 2015's "The Girl on the Train," was a runaway hit, quickly snapped up for a big-screen feature with Emily Blunt in the lead.
Since then, Hawkins has written just two more books. "Into the Water," in 2017, got mixed reviews and was optioned for a movie yet to happen. But the newly arrived "A Slow Fire Burning" marks a distinct rebound; it actually may be Hawkins' most satisfying work, with complicated characters who come to life and propel the story.
"A Slow Fire Burning" (the title refers to a horrible wrong many years in the past) begins with the discovery of a gruesome murder on a London houseboat. Who stabbed troubled young artist Daniel to death, and why?
Suspicion falls first on Laura, a young woman with a heartbreaking past. But she is far from the only one who might have done it, we learn as characters' backstories unspool from their own perspectives, showing that all remain marked by tragedies in their past. (Hawkins returns to the device of multiple voices she has used before, but here it works because the characters are so well drawn and distinct.)
As in the most successful psychological thrillers, why each character might be the killer is more important than which actually did the deed. Chances are, you'll suspect everyone until the very end.
By contrast, Ann Cleeves is one of the most established, successful mystery novelists around. Since the 1990s, she has written more than 30 novels in five series, managing year after year to successfully follow up not only her own last book but also two beloved, ongoing television adaptations. (A third is in the works.)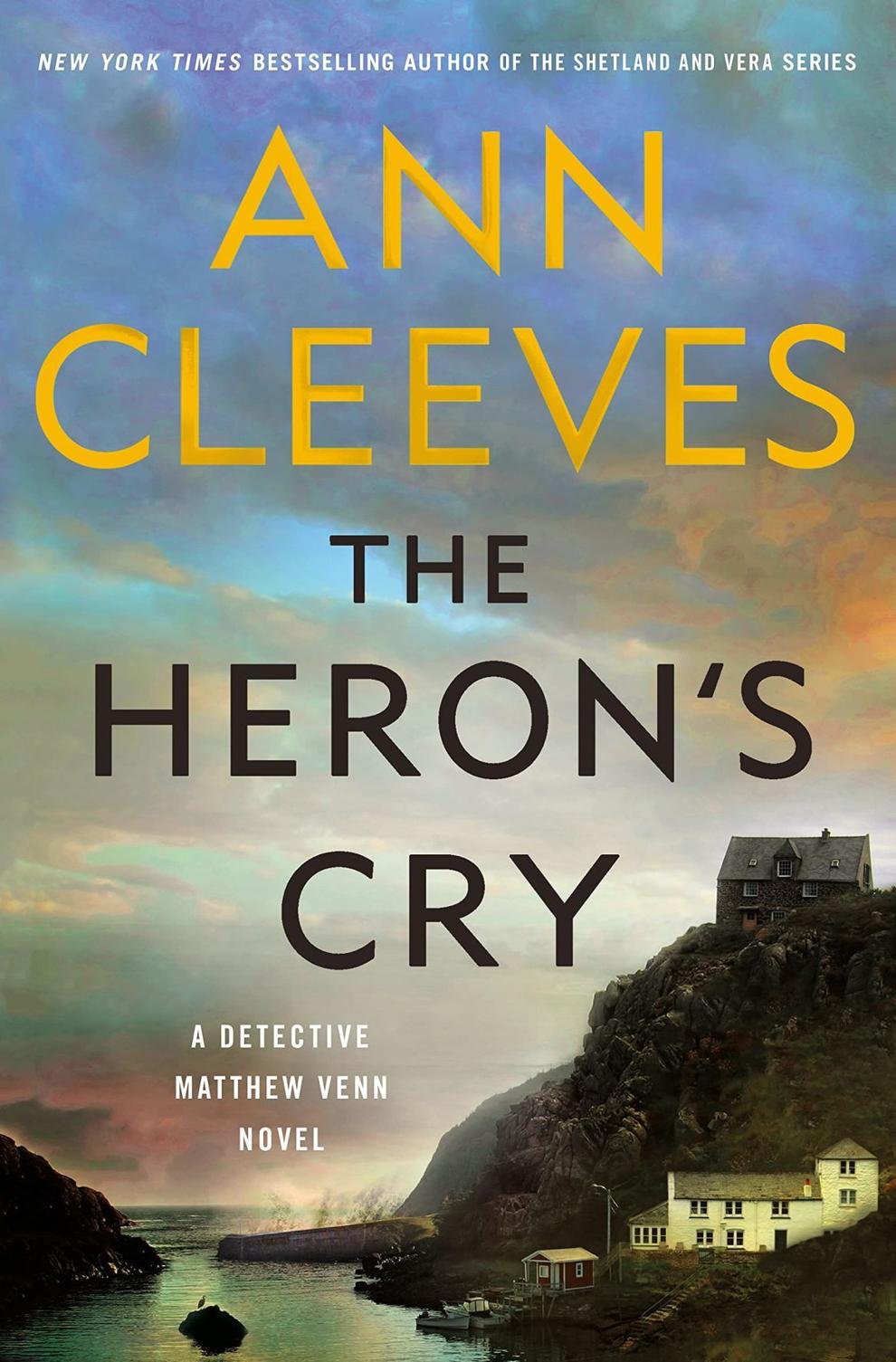 "The Heron's Cry" is the second in Cleeves' newest series, which she has dubbed "Two Rivers." The hero, Matthew Venn, is the detective whom we follow here investigating a murder, and then another, at a quirky farm and artist colony.
Matthew is a buttoned-up sort who takes some getting to know. In this follow-up to "The Long Call" (which has started filming for Britain's ITV), he's unbending just a little, even rolling up his sleeves once or twice in the summer heat.
Luckily, Matthew has colorful sidekicks, including Detective Sgt. Jen Rafferty, a divorced mother of teens who drinks too much and finds herself a little too deeply involved in the new case. Best of all, Matthew has Jonathan, his charming husband, who is as easygoing as Matthew is starchy. (The fact that Matthew is gay and married bothers no one except his own mother.)
Cleeves sets her novels apart from one another by their vivid sense of place, the "Vera" series (starring Brenda Blethyn on TV) in chilly Northumberland and "Shetland" (ended in print but ongoing on screen) in Scotland's remote Shetland Islands. The "Two Rivers" books take place in lush North Devon, on Britain's southwest coast, where summer draws visitors to its beaches, and Cleeves puts readers right into the scene, down to the sounds and smells.
After two books, the new series isn't yet as compelling as its predecessors. But Cleeves is a master at creating worlds readers want to revisit, and at crafting plots that seem impossibly twisty, and then wrap up in satisfying fashion. "The Heron's Cry" is no exception.
Lisa Jewell is not quite as prolific as Cleeves, although her newest, "The Night She Disappeared," is her 19th novel. None of these form a series; in fact, Jewell's novels are the opposite, each very different from the last.
What they have in common is that all are ultra-smart and inventive, pushing the edges of the mystery genre and pulling in elements of family drama and psychological thriller.
"The Night She Disappeared" is more classic mystery than most of Jewell's books, but don't get too comfy thinking you're reading a straightforward whodunit.
One night, we learn, teenage mother Talullah went to a party with her son's father; neither ever returned. Her own mother, Kim, caring for the baby left behind, searched frantically but with no results.
A year later, Sophie, who writes mystery novels, moves with her boyfriend into the headmaster's cottage at a private school. Clues lead Sophie into the real-life mystery, as inevitably as something from one of her own books.
As always, Jewell excels at finding the dark side of apparently sunny situations. (There's even a house here called Dark Place.) Friends and families keep dangerous secrets; the most trustworthy can't be trusted.
"The Night She Disappeared" isn't short, but it's such a speedy read that you might barely look up before the last page. Then, if you're fortunate enough not to have read all Jewell's previous books, you might think of grabbing another.
Gail Pennington is a former longtime television critic for the Post-Dispatch.