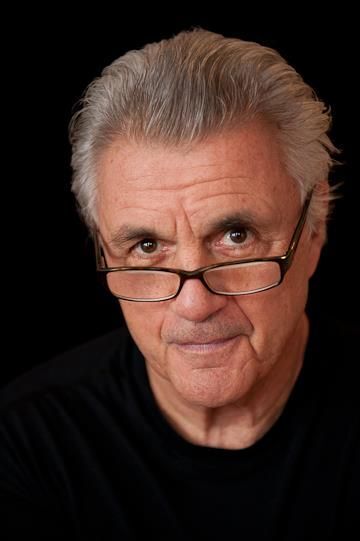 John Irving has a genius for mixing comedy with high-minded seriousness full of social concern, peppered with humorous sexcapades.
His 14th novel, a künstlerroman like "The World According to Garp," tells the story of Juan Diego Guerrero's coming-of-age as a novelist. Irving indulges in his favorite subjects: sexuality, poverty and Catholicism, portraying several eccentric, if not oddball, characters. So, it's not surprising to find transvestites, circus performers and lions, poor Mexican children, Jesuits and demons populating the pages of "Avenue of Mysteries."
Juan Diego grew up with his sister, Lupe, in Oaxaca, Mexico, and moved to Iowa when he was 14. So, he thinks of himself as having two lives.
"Juan Diego lived there, in the past — reliving, in his imagination, the losses that had marked him."
We enter Juan Diego's latter life during his trip to the Philippines. He's following through on a 40-year-old promise made to a friend to visit a grave.
Only 54, Juan Diego walks with a limp and looks at least a decade older. He suffers from heart trouble and erectile dysfunction, for which he takes beta-blockers and Viagra. Their side effects are bad enough, but he often fiddles with the correct dosage and even skips taking his pills. What writer wants his dreams partly censored or blocked? And does a fellow really know when he'll need a helpful little blue pill, especially if he meets a particularly randy pair of female fans, which Juan Diego does.
So, Juan Diego skips the beta-blockers and doubles his Viagra dosage whenever necessary, which is quite often. But childhood reminiscences and dreams envelop him, and whether he dreams or just floats in that nebula between dreamworld and semi-consciousness, Juan Diego is surrounded by his childhood in Mexico. That's where "he lived most confidently, and with the surest sense of knowing who he was — not only as a novelist."
Folks there call him and Lupe "dump kids." They're minimally cared for by Rivera, who might be Juan Diego's father, but definitely isn't Lupe's. Their mother is a cleaning woman at the Jesuit orphanage; she's also a prostitute.
Juan Diego and Lupe are exceptional kids: He has taught himself how to read and write in Spanish and English; Lupe has a webbed larynx and can't be understood, except by Juan Diego. But she can read minds, human and animal, and she can sometimes accurately predict the future. They're befriended by an American draft-dodger called el gringo bueno, a friendly hippie whom the kids adore. Juan Diego promises him that he will visit the grave of the hippie's soldier father.
After an accident at the dump leaves Juan Diego crippled, the kids stay at the Jesuit orphanage. There, various priests, a lay missionary and a transvestite prostitute try to help plan Juan Diego's future first at a circus and, later, in Iowa.
"Avenue of Mysteries" doesn't portray the entire progression of artist from birth to death like "Garp." But it does depict Juan Diego's beginnings as a young artist, and it's an entertaining, phantasmagoric look at the childhood that shaped a writer's life.
Yet, Irving writes that no novel by Juan Diego is set in Mexico: "Real life is too sloppy a model for good fiction," Juan Diego says.
---
Published by Simon and Schuster, 460 pages, $28