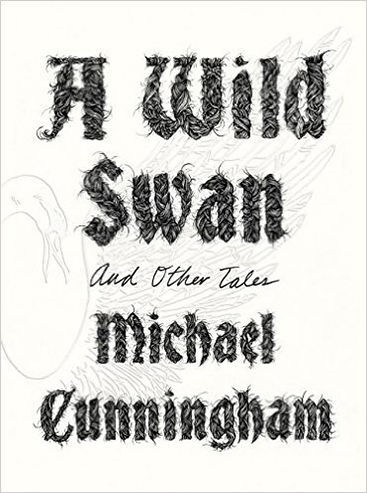 Most of what we ordinarily consider fairy tales have been diluted for children. The originals, many having a lineage that goes back to medieval Europe, were often intended as adult entertainment.
Michael Cunningham opens his new reimagined fairy tale collection by assuring us that most of us are safe from spells and curses, since we can manage our own undoing without giants, witches, or gnomes. Still, we don't mind seeing trouble fall on the all-too rich and famous, the bold, or beauties now cursed bald and less beautiful, in stories that remake European tales by Hans Christian Anderson, W. W. Jacobs, Jeanne-Marie Leprince de Beaumont, or those collected by the Brothers Grimm.
Although most of Cunningham's princes in "A Wild Swan," a re-telling of Anderson's tale, eventually live mostly happily ever after, the youngest prince endures life with a swan's wing for a right arm. He's destined to live as a social outcast in bars that serve "people who were only partly cured of their curses, or not cured at all."
Cunningham recasts Anderson's "Steadfast Tin Soldier" as a frat boy, who despite a prosthetic leg, is a ladies' man. A likeable fellow who overcompensates for his inadequacy, he marries, nearly dies in a fire, and has a brief affair before resuming his destiny as a family man.
Divorced four times, "Crazy Old Lady" thinks she's a goddess of carnal knowingness. Now 80 and slowing down, she builds a house made of candy that attracts a pair of kids, a pierced and tattooed Hansel and Gretel who seal her fate with the oven door.
And if you think it's difficult to adopt a child when you're single and over 40, imagine how hard that is for a 200-year-old gnome. But Cunningham's malformed dwarf has found a way to acquire a son in his re-telling of "Rumpelstiltskin."
Cunningham doesn't omit Snow White, either. But this time the prince has a fetish for lifting the coffin's lid to kiss and awaken her.
English and French tales aren't left out. In Cunningham's version of the French fairy tale "La Belle et la Bête," the beast realizes that Beauty will never love him and sends her home. But what's a beauty to do when the villagers treat her like a girl with a past to hide?
Cunningham, who won the Pulitzer Prize for his Virginia Woolf-inspired novel "The Hours," brings a sophistication, sensibility and modern macabre humor to these timeless stories that recalls the original untainted tales of our European ancestors.