As the news coverage of record flooding, increasingly destructive hurricanes, polar vortexes, wildfires and other disasters reveal the extent to which we are now living in the early days of catastrophic climate change, it comes as no surprise how many new poetry collections fuse nature writing with scientific precision and political urgency.
Devin Johnston's "Mosses and Lichens" attends to his environment as moss does to a stone — his eye peers slowly into every crevice for droplets of moisture and microscopic minerals. Tenderly, almost imperceptibly, his poems use rhyme, rhythm and precise diction to show us once more the mossy statues of ancient Greek legends such as Acteon and Icarus alongside the sandstone bluffs of Missouri's Pickle Creek and mossy mausoleums of Bellefontaine Cemetery.
Preoccupied with how time passes and what of human endeavors might remain, the St. Louisan writes in the title poem, "Mosses and Lichens," of the 19th-century poet and essayist John Ruskin. Approaching 50, he had become similarly obsessed with moss and "taking up / a shaggy brick from the yard, observed / the leaves that die invisibly."
In contrast to Johnston's concerns with ruin and tradition, Ryan Patrick Smith's "The Death Metal Pastorals" plunges fearlessly into the present, risking fleeting ephemerality to try calling forth a more just future.
Smith is a poet who cannot look away from destruction and waste. In "Escape From Milam Landfill," for instance, he writes of "the oily emulsion of stars, only the spoiled cream of chicken, the chrome of lost teeth." Where does so much capitalist excess go, he worries. "When you let it go. Where will it go. It rises to the sky of the dead, you were told, a messenger of less than air."
In poems about the demonstrations in Ferguson he deepens his attention to the breakdown and decay of other human systems. "Pantoum Before the Law," written for activists Alexis Templeton and Brittany Ferrell, uses the haunting and chaotic repetitions of the pantoum form to echo the uncertainties a citizenry faces when many of its members are no longer able to believe the story that we live in a free nation or that there is equity under the law.
It is therefore not as narrative that we define
the doorkeeper who recognizes they have reached their end,
and to let their failing senses catches the words, roars in their ears, No
one else could ever be admitted, since this gate was made only for you.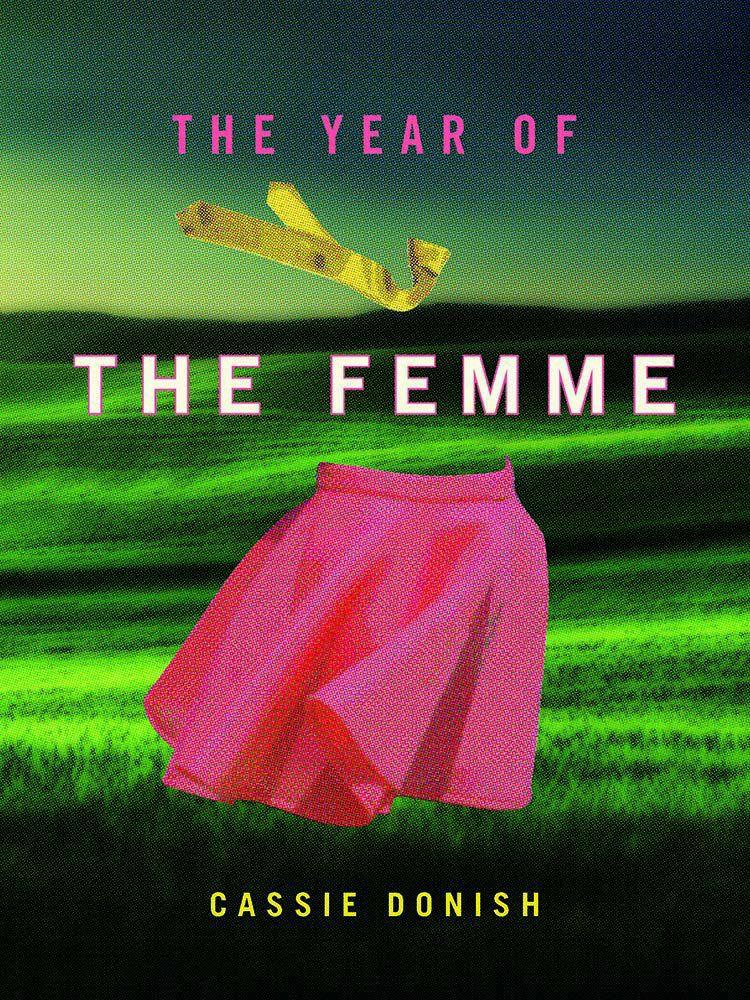 Like Smith and Johnston, Cassie Donish writes poems that are also deeply engaged with complex landscapes. "The Year of the Femme" considers what it means to be a mind in a gendered body among so many other bodies living out their own unique existences. In "Portrait of a Woman, Mid-Fall," Donish reflects on the culturally constructed messages about what it means to be a "girl" and what it might mean to consider oneself in language and with frameworks that go beyond a male-female binary.
"Today the leaves crack like glass, they let the wind in," they write (Donish prefers gender-neutral pronouns). "Today she has mixed feelings / about pronouns and also the snow." These are poems that blur traditionally binary categories like lyric/narrative, formal/experimental, personal/political. Rivers are in this book alongside storms, heat waves and flowers, but Donish's affection for the natural world emerges through conversations and negotiations that include urban environments with their busted concrete and broken glass.
The natural world is also understood through experiences with human lovers, whom Donish describes as people one might bend toward or reverberate from. "Neither science nor religion is fitting," Donish writes in "Modern Weeds," trying once again to transcend binaries with poetry. "Love, attractive centaur, follow me now … / Say again: here, alive / Not to designate, but to speak."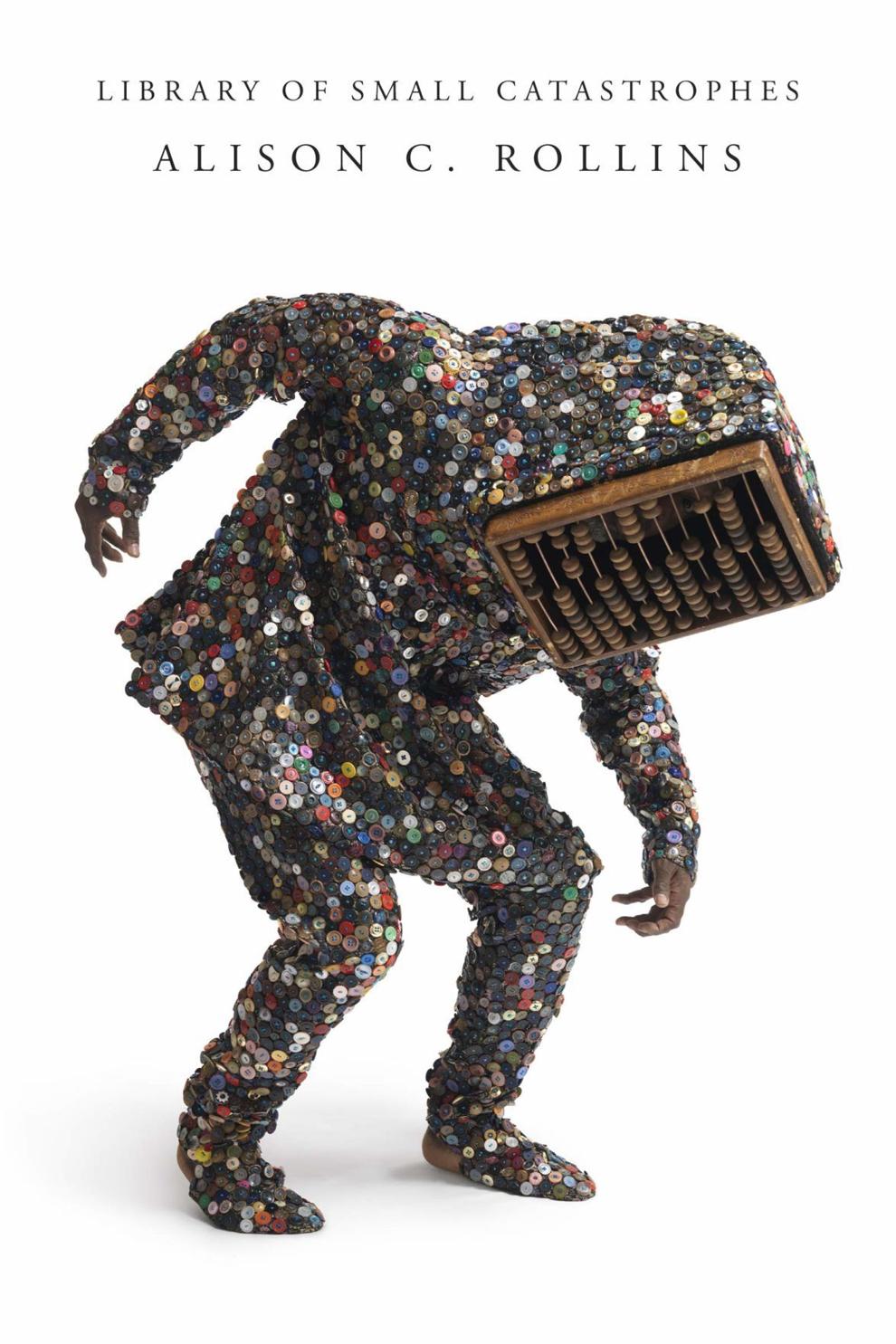 The poems in Alison C. Rollins' "Library of Small Catastrophes" are inspired by the cover of a midcentury issue of Ebony magazine, the archival papers of T. S. Eliot, linguistic analysis of work by the Navajo Code Talkers, scientific findings that George Washington's false teeth included human teeth taken from the mouths of enslaved people and other things. A professional librarian, Rollins writes of urban communities and larger ecosystems with a librarian's thoroughness, attending to all of the choices, even those deep in the past, that create the present moment.
Her poem "The Library of Babel" captures this vision of a poet's duty:
While there is still some light
on the page, I am writing now
a history of snow, of everything
that has been and will be thought.
"Water Get No Enemy" is just one poem among many in the collection that embodies this principle. Rather than telling the history of snow, Rollins writes a history of water for Berta Cáceres, an Honduran environmental activist who was assassinate in 2016. Rollins writes:
clattering at her feet seashells
of bullets collected from her hair. I sing
Her understanding of the environment does not separate humanity from a conception of the natural; rather, Rollins understands questions as interlocking struggles with injustice. Of the assassins, Rollins writes, "The men own even the rain: / even the wet body."
Of justice, of the future, we must look to the final poem in Rollins' collection, "Object Permanence," where she says: "A boy is what he leaves behind. / What a mother struggles to forget / her muscles store as memory." To save ourselves, Rollins suggests, we must face the past that has made us.
Though poetry may not be a rhetorical mode where one can propose the kinds of solutions offered in a text like the Green New Deal, it gives readers space to notice how deeply they might care for beings as humble as a lichen or as mysterious as themselves and the other humans with whom they share a city and a world. From this place of noticing and caring, so many hopeful possibilities can be imagined.
Kathryn Nuernberger's third poetry collection, "Rue," will be released in spring 2020.