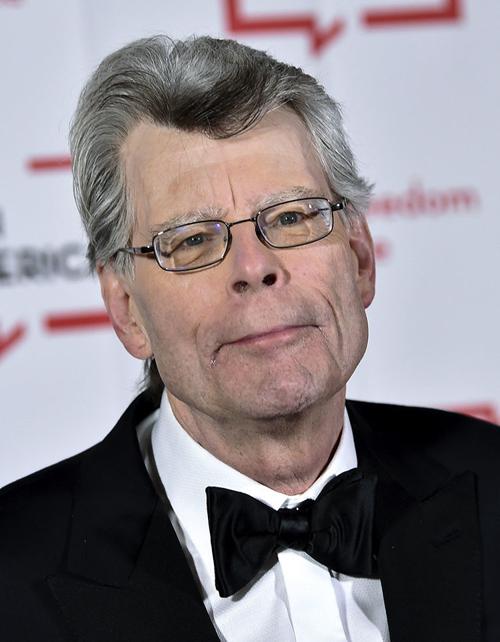 Some of Stephen King's most beloved books have pitted children against the system. Think "It." Think "Firestarter." And now, think "The Institute."
Because this new book definitely squares kids against the system while giving readers a healthy fear of what the government can do in the name of ... the government.
But before we get to Luke Ellis, the kid who is the centerpiece of the book, the author takes readers on what we know will not really be a tangent, providing some backstory on a former Florida cop who winds up drifting north to South Carolina. And just as readers are starting to wonder what King has in store for Tim Jamieson, the author shifts the story to meet Luke.
By all accounts, 12-year-old Luke is a prodigy. Smart enough to be accepted into MIT and Emerson. Enrolled at a swanky private school for gifted children, thanks to a scholarship that makes it affordable for his schoolteacher mom and plant foreman dad. And a good kid, to boot: not a snotty intellectual but a regular kid with friends, video games and parents who clearly love him.
Which lets regular King readers know the storm is coming. It does, arriving in a black SUV that pulls up at the Ellis' suburban home late one night and unloads a killing crew that leaves Luke an orphan. With the parents dead, the trio of killers called Ruby Red load up Luke and take him to the Institute.
Luke awakens in a near-perfect replica of his own bedroom, sans window, in a building filled with other children taken from their families, all so the Institute can harness the power inside these kids. Each of them has some level of telepathic or telekinetic ability, and this secretive government seeks to use that power to manipulate all sorts of things to its advantage.
(Yes, the Netflix series "Stranger Things" comes to mind. And that's fine.)
Nevermind the mental, physical and emotional suffering of the kids. Luke gets an early idea of how indifferent the Institute is when on his first day he's taken to some underground level of the compound, where a worker named Tony plans to put a chip in Luke's earlobe and orders him to sit in what looks like a dentist's chair — with arm straps.
"'I'm not sitting in that chair.' Luke felt trembly all over but his voice sounded strong enough. Tony sighed. He set the chip insertion gadget carefully on the counter, walked to where Luke stood and put his hands on his hips. Now he looked solemn, almost sorrowful. 'Are you sure?' 'Yes.' His ears were ringing from the open-handed slap almost before he was aware Tony's right hand had left his hip. Luke staggered back a step and stared at the big man with wide, stunned eyes."
And that's just the start of what Luke and his band of young friends — Kalisha, George, Nicky and eventually 10-year-old Avery — will endure as they are subjected to experiments and measurements. For now, they all live in what's called the Front Half of the Institute, where they put some trust in the only friendly adult, a housekeeper named Maureen. But eventually, all the children are taken to the Back Half, never to be seen again.
Luke knows he only has limited time to find a way out of the Institute. Not that the staff would think that's possible. How could a 12-year-old possibly escape a high-security, isolated government installation deep in the woods of northern Maine?
Of course, King brings Tim Jamieson back into the picture, but it's not my place to tell you if he's a savior for Luke or an Institute goon. It is my place to tell you this is King at his best, scaring the heck out of readers by making them wonder what else the government may be doing under cover of science.