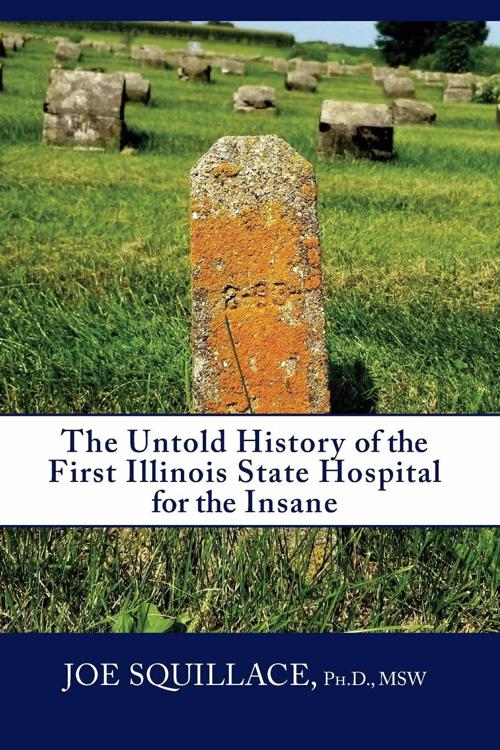 Jacksonville, Illinois, sits about 75 miles north of St. Louis. From 1851 until 2012, Jacksonville housed a state-run mental hospital. The title of "The Untold History of the First Illinois State Hospital for the Insane" tells what author Joe Squillace has set out to do.
Squillace teaches college-level social work — at St. Louis University from 2001 to 2011 and, since 2021, at the University of St. Mary in Leavenworth, Kansas. In between, from 2011 until 2020, he got to know Jacksonville as a professor at that community's MacMurray College, since closed.
He notes early on that from 1851 until 1869, the Jacksonville hospital was the state's only such institution. Then again, Jacksonville prided itself as a "city of institutions," also housing the state's school for the deaf (opened in 1846) and its school for the blind (1848).
Squillace pored through a mass of shoddily kept 19th-century paperwork to detail life at the mental hospital, which was touch-and-go at best. Behind it all was wheeling and dealing between local and county politicians on the one hand and Springfield on the other. The author notes that "if you know anything about state institutions and Illinois politics, well, it's best to avoid it if you want to keep your own sanity."
The author writes in a chatty style, almost as if he's lecturing to a class of bright and eager students. A sample:
"The famous date for the reception of patients was November 3, 1851. Have you ever been to a place (e.g. restaurant, grocery store, social service agency) in the middle of construction? Yeah, it was chaotic. It was noisy and filthy. There were not enough rooms to separate people, which meant that all the different 'classes' — classifications of mentally ill — were living together. Dr. Higgins explained that 'the evils arising from this state of things are incalculable. The inmates of an entire wing may be kept from sleeping all night by one noisy patient.' Since there was no heating and ventilation system, still, all they were using to heat the building in 1851 were cast iron stoves. This is four years after the original plans for the building were approved."
Although this book will appeal mainly to those interested in Jacksonville or in the treatment of mental illness, general readers will find a gem or two. For instance, Squillace notes that from 1892 into the early 20th century, the community had a semipro baseball team dubbed the Jacksonville Lunatics.
Toward the book's end, the author strikes a dour note by writing that as he researched the topic "with the expectation of seeing improvement over the years, the sad stories from the asylum and 'madhouse' just kept coming. And coming."
Still, Squillace stresses the importance of context. He writes, "It's difficult to judge the past, and people of the past, based on contemporary standards." And elsewhere, he asks, "In another 175 years, what will future critics say of our treatment and support of the mentally ill?"