Horse racing plus American racism may seem to be an unlikely pair of topics for a novel, but with "Horse," Geraldine Brooks has woven them together in an engrossing, masterful fashion.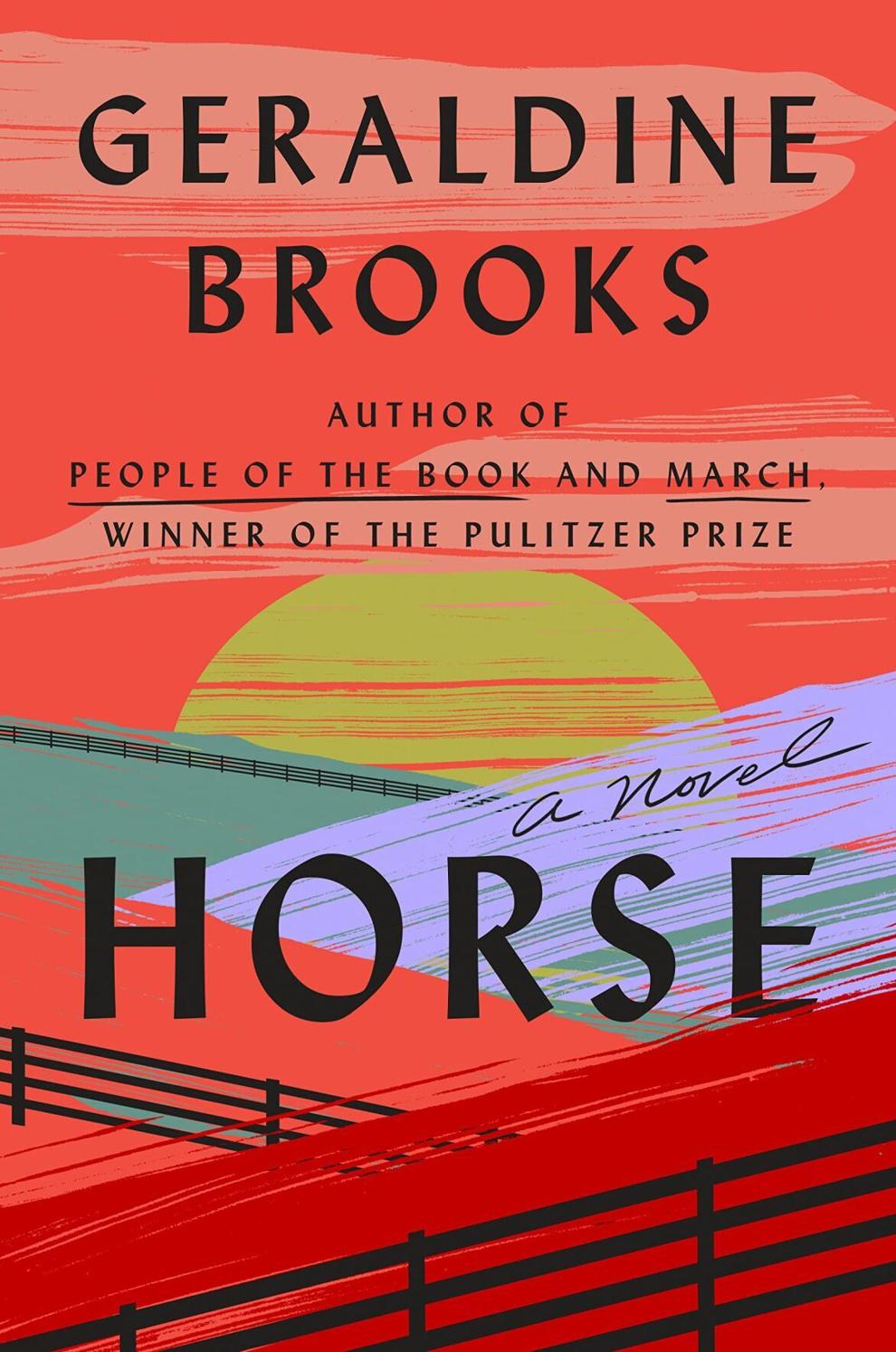 Starting in the mid-19th century, as the Civil War looms, and moving between the 1950s and present day, Brooks manages to combine social commentary with a compelling narrative — exciting races, a missing painting, the silent mystery hidden in the bones of a long-dead championship horse — and guides the reader just as an expert jockey might steer a horse to victory.
And not the least of the lessons of "Horse" is an understanding of the redemptive power of art.
The novel's action begins in Kentucky in 1850, when Jarret, an enslaved groom, creates a bond with a foal who appears destined from birth to make an indelible mark in the racing world. He is given the name Darley, which is quickly changed to one that echoes through thoroughbred history: Lexington.
In the art world of the 1950s, gallery owner Martha Jackson sees an oil painting of a horse and proceeds to track its artist and its ownership through a century filled with turmoil.
And in the Washington, D.C., of today, an interracial couple — Jess, who studies bones at the Smithsonian, and Theo, an aspiring art historian — become involved not only in a romance but in the study of equine physiological structure and a painting that could shed light on mysteries that have followed the legend of Lexington through decades.
Throughout such time travels, Brooks makes each setting come alive. Here is Lexington, Kentucky, in 1853 on race day:
"The entirety of the town seemed to be crammed into the track precincts: judges from courts they'd just adjourned began to arrive in their carriages; the suspects they should have tried that day following behind them on foot. There were ministers who'd forsaken their churches and sinners who might be benefited from visiting them. There were rogues and bawds and cutpurses; the gentry and the eminent; the cobblers, the coopers, and the dry goods sellers whose stores all bore CLOSED signs for the afternoon."
Later, when Jarret leads Lexington through New Orleans, Brooks paints the town in all of its sensual detail:
"The smells were various, pungent: the tang of sassafras, the biscuit aroma of fat and flour roasting together into rich, dark roux, the intoxicating fragrance of jasmine, roses, magnolias, and gardenias, and the intense perfumes of the women — old, young, their complexions every shade from linen through honey, pecan, ebony — in expensive fabric or simple calico, clothed and ornamented with more care and style than any women he had ever seen."
Moving back and forth, the story progresses logically, with good and bad surprises along the way, and a present-day climax that could have been taken from too many front pages in recent years.
That reality is fitting, because as Brooks — a self-proclaimed horse lover — makes clear in an afterword, Lexington was a real legendary steed of the 19th century (he sired Ulysses S. Grant's beloved horse Cincinnati). "This novel is a work of the imagination," she says, "but most of the details regarding Lexington's brilliant racing career and years as a stud sire are true."
The main human character, Jarret, is created by Brooks, but his circumstances ring true. In chapter titles, he is variously described as someone's property — Warfield's Jarret, or Ten Broeck's Jarret — and the dehumanizing conditions and restrictions that govern his very existence depict a sobering, all-too-real background from a terrible time in American history.
Most moving, perhaps, is the death of Lexington, which brings an elegant, heartfelt tribute to the most formidable competitor of his time, or any other.
"He was as far superior to all horses that have gone before him as the vertical blaze of a tropical sun is superior to the faint and scarcely distinguishable glimmer of the most distant star."
Similar glowing praise could apply to "Horse" as well.
Dale Singer retired in 2017 after a 45-year career in local journalism. He lives in west St. Louis County.