I've installed a dishwasher. Replaced a faucet. Fixed a deck. Not one of these tasks was accomplished quickly, efficiently or, as my wife has hinted, competently.
In other words, I'm about as qualified to write a book on home repair as Josh Hawley is to write one on manhood.
That's not to say Missouri's senior senator doesn't know a thing or two about being a man.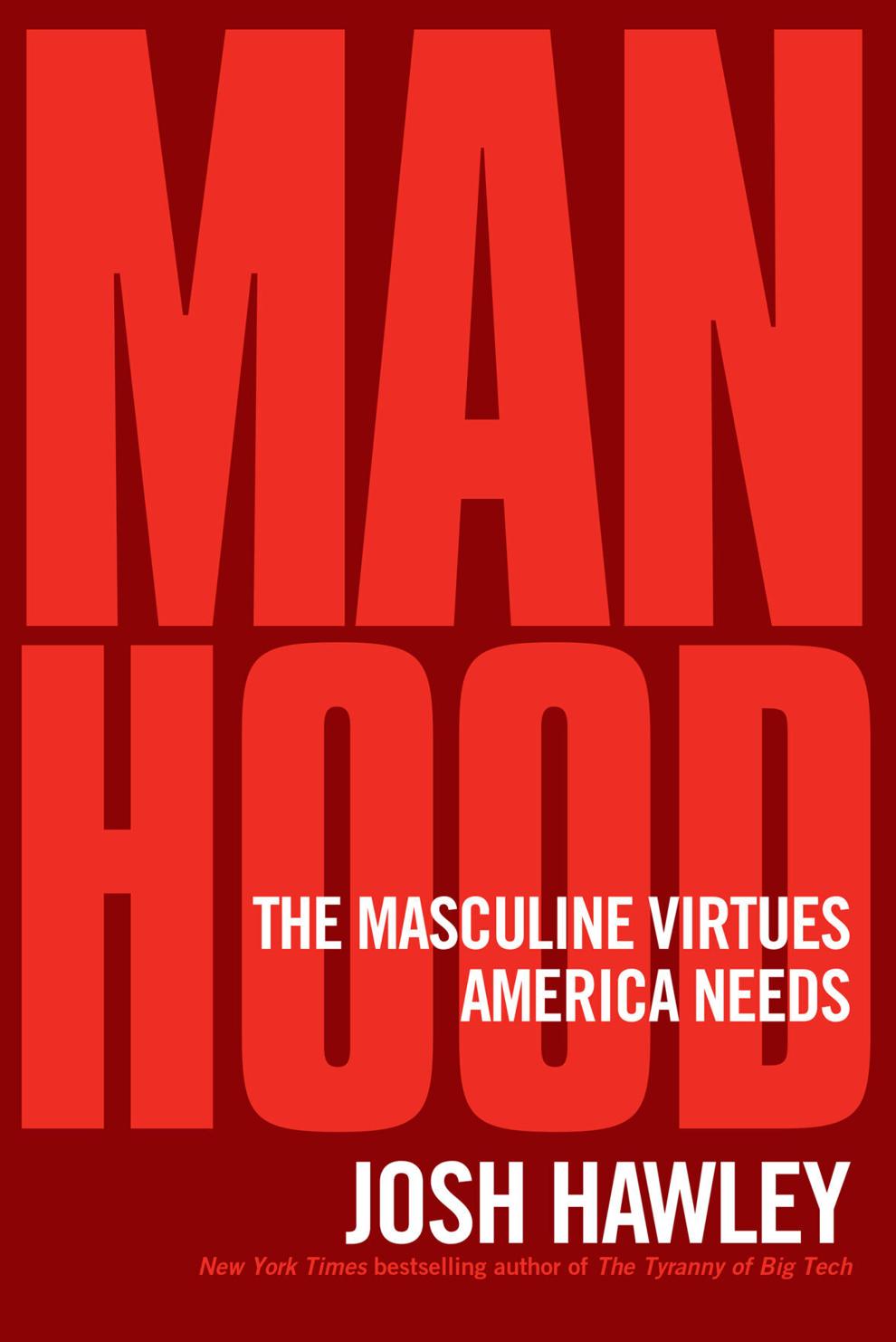 He's married, a father and apparently capable of doing bold, manlike things. Like railing against government and corporate officials. Raising a clenched fist like any '60s revolutionary wannabe. Setting speed records in the face of danger. Writing provocative tweets that call out the "libs."
But his most courageous, manliest move might be writing a book titled "Manhood," as though a nation of 333 million people, including 165 million males, would welcome instruction on the "masculine virtues America needs" from a 43-year-old child of privilege.
Those virtues include independence, courage, assertiveness, responsibility, industriousness, faithfulness — which, of course, are not exclusively male virtues.
People who admire Hawley — which, based on election results, would include most Missouri voters — will embrace his message and insight, much of it borrowed liberally from the Bible. People who abhor his politics probably won't. (Indeed, more substantial reviews than the one you are now reading have dismissed Hawley as a "dour moralist," "a neo-Confederate at war with modernity" and "our leading national pipsqueak.")
And yet, even his harshest critics ought to acknowledge Hawley raises legitimate concerns.
Boiled down: Hawley says there are just too many young American men who are underemployed, underperforming at school and generally underachieving at life. Disengaged and aimless, they fill their days with screens, leisure and pornography. Many are depressed, abuse drugs and commit suicide.
This spells trouble for the United States, Hawley warns, because no functioning republic can survive without virtuous men. Without virtuous men, crime rises, disinterest in work becomes commonplace and, "in perhaps the starkest example of male weakness, fatherlessness abounds."
According to Hawley, blame largely falls on modern liberalism, whatever that is, and the American "left," which he says controls the press, the academy and politics. The "left," he says, "long ago decided that male strength is dangerous (and) seems to welcome men who are passive and tame, who will do as they are told and sit in their cubicles, eyes affixed to their screens."
Exactly how the left has achieved this result — and to what end — is hard to discern. Hawley name-checks a cast of heavies, including Greek philosopher Epicurus, Jean-Jacques Rousseau, Karl Marx and Herbert Marcuse. But his descriptions are caricatures, unsophisticated and simplistic, which makes it difficult to find the threads that tie his argument together. He peppers his analysis with anecdotes about his family — visiting grandparents, reading to his children, meeting his future wife — and lots from Scripture.
So much is left out, though. For an economic populist who's railed against the export of U.S. manufacturing, it's surprising that there's no discussion of the wrenching effect of the Great Recession on working-age young people. There's no discussion of the legacy of more than 20 years of war and violence. Or the public policies that deepened economic inequality.
Hawley also never addresses his own unrepentant fealty to a president whose masculine "virtues" leave much to be desired. Donald Trump, in fact, is never mentioned.
Still, whether Hawley's "Manhood" succeeds in elevating his national stature or not, it might be worth a read, especially for Missourians — before they vote in 2024.