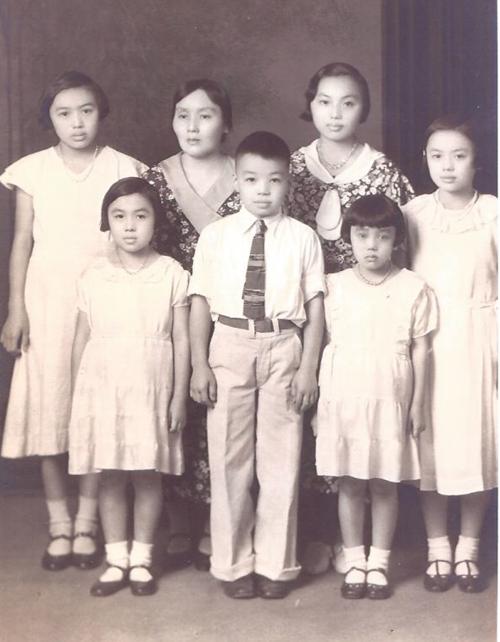 Judy Mundle of Des Peres became close friends in the mid-1970s with a fellow office worker, Janice Koizumi of Manchester. Mundle heard Koizumi's hard-knocks life story, which began when Japanese-Americans like her were shuttled off to internment camps in World War II.
After the war, as a young wife, she moved with her husband and infant son to Japan — where, as an American, she found herself hated by the natives.
Now, Mundle has written "The Block Manager," a first-person account of Koizumi's life, as told in Mundle's words. (Because of privacy concerns, Koizumi is called "Janet Konishi" in the book. Now 99, she recently moved to Chicago.)
The book opens in May 1942 in California, Koizumi's birthplace. "No one barged into our homes or handcuffed us to take us away, as had happened to the Jewish people in Europe," the account says, "although we had been shunned and chastised like the Jews since Pearl Harbor. The government simply notified all the West Coast Japanese when and where we would be moved to so-called assembly centers.
"I don't know of anyone in Stockton, California — my hometown — who refused. Many people were fiercely angry; all were scared. Four to five thousand Japanese lived in Stockton then, and we shared the same fate at the hands of the US government: on May 10, 1942, we forfeited our homes, jobs, private lives, beloved pets, worldly goods beyond what we could carry, and all freedoms guaranteed by the Constitution of our country."
The title stems from Koizumi's appointment in the interment camps as a go-between connecting Japanese-American inmates to their American guards. Her skill as a translator made her invaluable to both groups. She was moved among camps — first, to the boondocks of Arkansas and then, after marrying a hard-line Japanese-born American who refused to give up his allegiance to his homeland, to northern California, to a camp for hard-liners.
Throughout, Koizumi depended on what she calls gaman, which her account translates as "patience with dignity." As the war progressed and Allied victory seemed assured, she saw "the conflicted emotions in the eyes of so many. After these long years, the Japanese had become dependent on the government for their room and board and management of their lives. For us, freedom meant challenges for basic survival in a world where we feared we would still be outcasts."
After the war, her mother traveled to the West Coast on a train that stopped briefly in St. Louis. In a letter to her daughter, she said:
"The people gathered there handed out sandwiches, cookies, and even chocolates to everyone. We all took one of each, started eating, and said thank you many, many times. We just couldn't imagine this kindness directed toward us. … As long as I live, I will remember that moment in my heart. I am sure everyone there felt the same as I did. Some of the men gathered together to talk, then more, and then they spoke with the rest of us, and then we all decided the same thing — the entire train of us Japanese leaving camp would stay right here in St. Louis."
Years later, after living in postwar Japan, Koizumi would also settle in the St. Louis area. Her husband died in 1993, but her son earned several college degrees and succeeded, thanks in large part to his mother's gaman — and guts.
Harry Levins of Manchester retired in 2007 as senior writer of the Post-Dispatch.