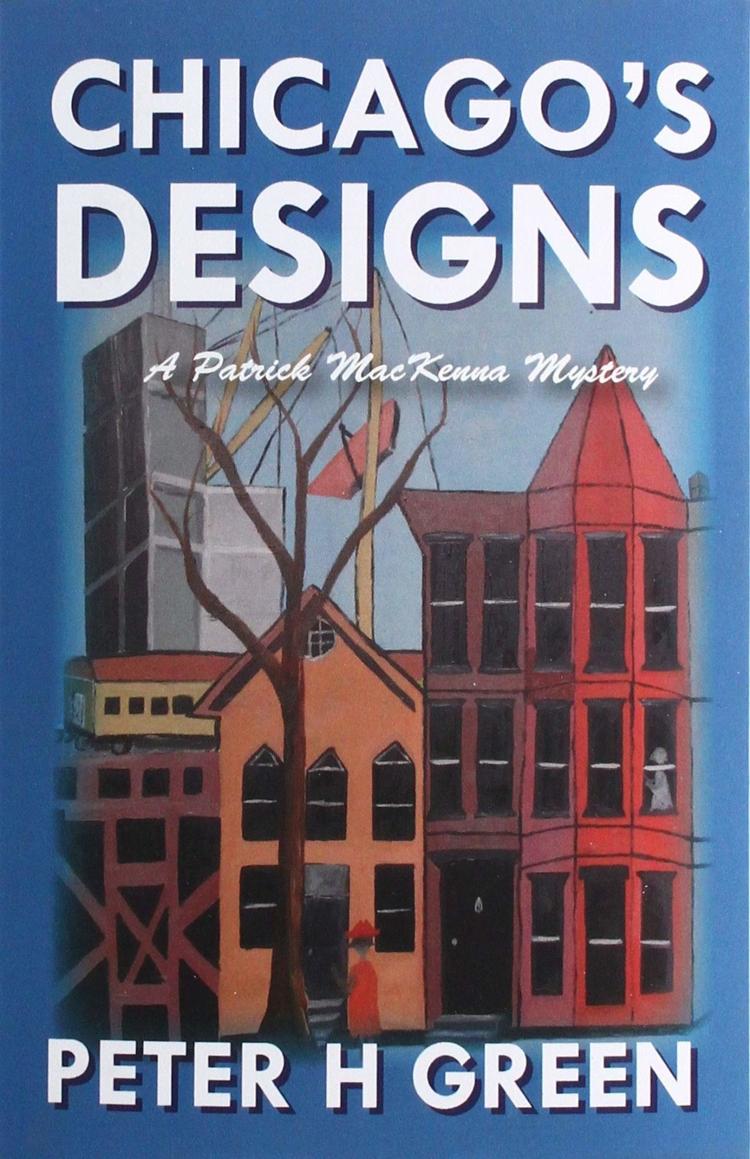 Architect Peter H. Green of University City occasionally sets aside his drawing board to turn to his keyboard as a mystery novelist. His continuing hero is — surprise! — a St. Louis-based architect, Patrick MacKenna.
But "Chicago's Designs" finds a younger MacKenna based in Chicago. In this prequel, MacKenna stumbles onto a murder case in which the victim is a lawyer — and the killer may well hold mob membership.
That proves problematic for the young MacKenna. To begin with, he's dating the daughter of a longtime mobster — and now, the mobster himself wants young MacKenna as the architect for a posh casino and resort the mobster wants to erect in a scenic rural area. To complicate matters, MacKenna finds himself cooling to the mobster's daughter while warming to a young Irish woman newly arrived in America.
Green draws on his own experience to give readers some insight into an architect's mind. A sample:
"You only have fun during that small percentage of your time when you're designing — in the zone, your imagination free to invent a place as it might be, if you had enough money in the budget. And at every step you risk a lawsuit, angry clients or worse. Building failures, cost overruns or injuries to clients, workmen, or yourself. You don't get rich, you don't have much fun and you could even end up broke, hurt or dead.
"Every other month you wonder if there isn't some easier way to make a living. Then your phone rings, someone shows up at the door and there stands a new face with a new problem, a new unmet need and a little bit of money."
Alas, the author uses adjectives with the same heavy hand that led Victorian-era architects to overload their designs with gingerbread frills. Here's a one-sentence example: "In an azure sky with fair weather cumulus clouds, the brilliant sun cast ultramarine shadows on a choppy sea, dotted with sails in swirl of myriad blues, white and golden sand."
Still, Green gives readers a few nuggets of humor by quoting the mobster's curious sense of English. An example: "I've had it with the hookeries and the massageries. It's like Sodom and Glocca Morra."
Near book's end, when the young architect muses about moving to St. Louis, the author gives our region a boost:
"Mike recognizes the strategic location of St. Louis in the center of the American heartland and believes the region's potential will soon be rediscovered. … St. Louis has natural advantages — a transportation crossroads, outdoor recreation amidst natural beauty and untapped natural and workforce resources. He moved to take advantage of a market ripe for expansion."
And the author's take on Illinois? Here's a snippet of two-character dialogue:
"'Has he applied for a gaming license?'
"'He says he's got a deal with Representative Ferguson.'
"'Ferguson? He's the crookedest representative in the House.'
"For Illinois, that was saying something."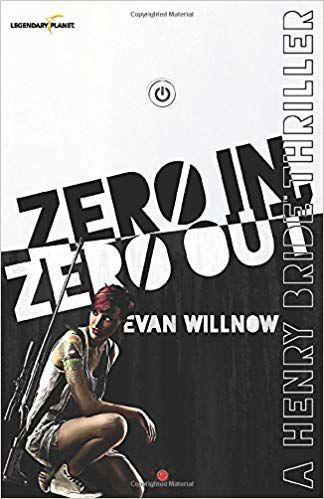 Evan Willnow of Collinsville spends his days as a graphics artist at an ad agency. In his spare time, he writes thrillers starring agent Henry Bride of the Department of Homeland Security. His latest, "Zero In, Zero Out," brings the series to two, with a third in the works.
The plot centers on Dia, a woman working as a computer specialist for the National Security Agency. After she slips away from her post, carrying some vital internet secrets, Bride gets orders to track her down.
Readers lacking a graduate degree in computer science may have problems in figuring out some of the plot. Here's a sample of why:
"She frowned. 'You're using an Arduino as the brains, huh?'
"'Yeah, it should do the trick.' Koz moved closer to observe Dia's examination.
"'What frequencies are you scanning?' she asked.
"Koz said, 'The microwave band, two-point-four, three-point-six, and five megahertz, but it's adjustable with a swap out.'"
Later in the book, when an ally of the hero listens to some similar computer jargon, he snarls:
"'How would Mr. Pig puppet and Mrs. Bunny puppet explain this to the kindergartners?'
"'Yes,' Bride said gathering his thoughts. 'We're going to Yuma, Arizona, to stop a thingy from releasing bad stuff on to the internet.'"
Still, author Willnow (full disclosure: For years, his father, Ron, held high-ranking jobs in the Post-Dispatch newsroom) gives readers some good runs for their money. Many will hold their breath while reading his account of a high-speed motorcycle chase along a beach. Readers who like violent action will find lots of it in "Zero In, Zero Out."
Oh, yes — the striking artwork on the book's front and back covers comes from the drawing board of the author. And here and there, his text holds some nuggets of humor. A sample:
"'Winter ended in March,' Liptmann pointed out.
"'This is northern Michigan, Colonel,' Rodgers said. 'Our seasons are June, July, August, and winter.'"
Or, as they say in my native Vermont:
"Last year, summer happened on a Thursday."
Harry Levins of Manchester retired in 2007 as senior writer of the Post-Dispatch.