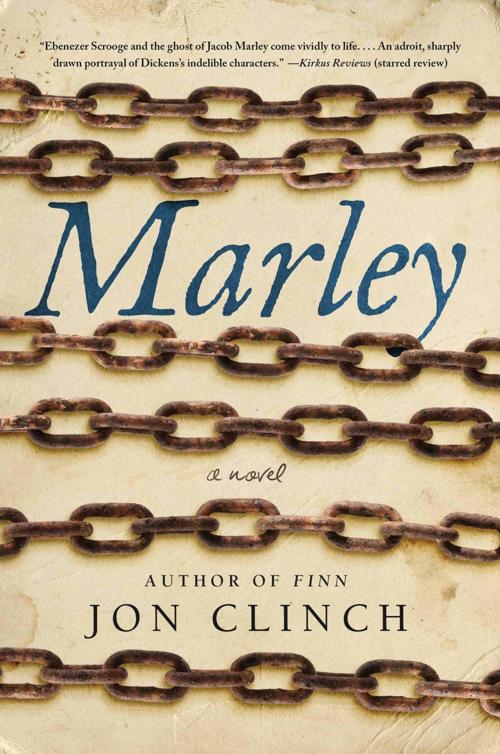 Early in "A Christmas Carol," Charles Dickens tells readers, "Marley was dead, to begin with." But novelist Jon Clinch brings Jacob Marley back to life in "Marley," a prequel to Dickens' classic — and an interesting tale, to boot.
To begin with, Marley dies of syphilis. But death waits until the final chapter of this book, which opens in the early 1800s and winds its way to 1836. Along the way, we read of Marley's partnership with Ebenezer Scrooge. Marley plays the glib con man, while Scrooge remains bent over his ledgers, making the numbers work for him and Marley.
The plot twists and turns around surprising corners — for example, putting Marley into a failed romance with Scrooge's sister. To the surprise of some readers, Scrooge shows a noble side, as when he agrees to end his and Marley's hand in the shipping of slaves to America from Africa.
The plot's main element circles around a murder for hire, although telling details would amount to a plot spoiler.
Still, it's fair to say that Clinch has a nice way with words. Take this brief character description: "What sort of Englishman is forever too busy for tea? The nose-to-the-grindstone sort, to begin with. The sort who gets ahead without connections, who makes something of himself without benefit of small talk or social lubrication or the seeking of personal kindnesses. The Englishman too busy for tea is also likely to be solitary, perhaps even lonely. In other words, Ebenezer Scrooge."
And Marley, on the verge of another con-man triumph: "It will be best for Marley to concoct the whole affair as usual, to map out the entire labyrinth, and then turn it over to Scrooge once the money starts to come in."
Clinch also gives readers some sparkling dialogue, as with this exchange between Scrooge's mother and his sister:
"'You were in such a hurry to pair me off with Mr. Marley.'
"'Funds are more common than character.'
"'There's nothing common about either one.'"
OK, "Marley" falls short of closing the book on "A Christmas Carol" as long-living prose. Even so, it puts a somber edge on a jolly season.
Harry Levins of Manchester retired in 2007 as senior writer of the Post-Dispatch.