Richard Burgin, a writer, literary editor and retired English professor, died in his book-filled Clayton home Oct. 22 after a long battle with Parkinson's disease. He was 73.
Founder of Boulevard magazine, and the author of 19 books, including many story collections, Mr. Burgin corresponded with prestigious writers for decades. In fact, he first made a name for himself as a college student by turning a series of interviews into the 1969 "Conversations With Jorge Luis Borges," a seminal work that would be translated into 10 languages. About a decade later, he published "Conversations With Isaac Bashevis Singer."
"Richard Burgin was a writer of extraordinary short fiction, a composer of powerful, elegiac music, and a brilliant & tireless editor of one of our best literary magazines," his friend and fellow writer Joyce Carol Oates said by email on Thursday.
"His tastes as an editor were legendary: Boulevard published not only outstanding prose and poetry but provocative and timely symposia on literary subjects and outstanding art features. Indeed, Richard's exquisite taste was such that, if you saw a Boulevard cover at a distance on a newsstand, or the cover of one of Richard's several story collections, you could identify the artwork immediately as something that Richard had selected: his taste ran to the melancholy surreal, with a predilection for subtle blue shades."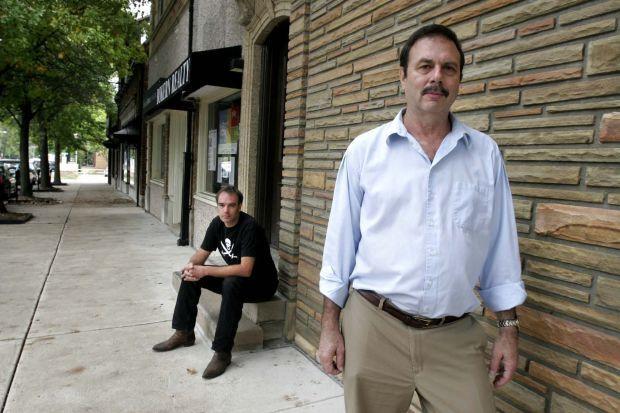 Mr. Burgin's stories could also involve the surreal or absurd, and he said that besides Borges, literary influences included Franz Kafka and Fyodor Dostoevsky, appreciating their idea- and psychology-driven fiction. Mr. Burgin won five Pushcart Prizes, and he included some of his best stories in the 2018 collection, "A Thousand Natural Shocks."
In 1996, Mr. Burgin took a position in the Communications department at St. Louis University, which also agreed to support the magazine he'd founded in 1985. Having lived in East Coast cities most of his life, he never learned to drive and often traveled by bicycle or with friends. Getting around St. Louis wasn't always easy, but he found aspects of the Midwest benefited his work, Mr. Burgin wrote in a 2005 article in the Post-Dispatch:
"The calm, unpretentious and unobtrusively friendly atmosphere of St. Louis proved to be a conducive environment for me to write, and I published a new book of stories, 'Fear of Blue Skies.' Then the next year, I published a novel, 'Ghost Quartet.' Subsequently I wrote and published four other books — a far more prolific output than I was ever able to achieve in the considerably more frenzied East Coast."
An unusual collaboration developed between Mr. Burgin and entrepreneur and heiress Gloria Vanderbilt in 2002 after he admired photos of her sculptures published in Oates' Ontario Review. Oates gave him an address for Vanderbilt, and they worked on "Stories and Dream Boxes," a limited-edition book that combines three of his stories and pictures of Vanderbilt's artwork. They also marketed a doll that came with a CD of music composed by Mr. Burgin.
The writer had resisted formal music training as a youth growing up an artistic household in Brookline, Massachusetts, the son of two prominent violinists. His father, also named Richard Burgin, was concertmaster and associate conductor of the Boston Symphony Orchestra; his mother, Ruth Posselt, a soloist.
Young Richard spent summers at the Tanglewood Music Center, and his knowledge of the classical music world informed some of his fictional plots, including the novel "Ghost Quartet." Only later would he play jazz piano by ear and compose his own music.
He graduated with a bachelor's degree from Brandeis University and a master's degree from Columbia University. Before founding Boulevard, Mr. Burgin had also been instrumental in the creation of the Boston Review and New York Arts Journal.
He taught at universities including Tufts and Drexel before coming to St. Louis. He retired in 2013 after he was diagnosed with Parkinson's.
Mr. Burgin continued to work with current editor Jessica Rogen on Boulevard until about 2015; he wanted to spend his remaining time with his beloved son, Ricky, Rogen said.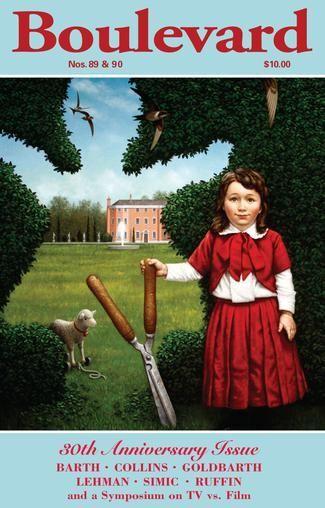 Until the last few years, Mr. Burgin wrote every morning, always by hand (he would have others type up his work), said Boulevard senior editor Edmund de Chasca. Mr. Burgin's apartment would contain dozens of boxes of submissions to the journal, which he and others winnowed down for publication. "He helped a lot of writers," de Chasca said.
In 2005, Mr. Burgin discussed the importance of literary journals with the Post-Dispatch, saying, "There are scores and scores of good fiction writers, so where are they going to publish? So I want to create something that has value in and of itself."
The drivers in his life were always his son and writing, Rogen said, and he was interested in whether artists would live on through their work and offspring.
"He was very interested in this idea of infinity," Rogen said. "I know he'd be delighted if someone read this and wanted to read a story of his."
In addition to his son, Mr. Burgin is survived by his sister, Diana L. Burgin of Cambridge, Massachusetts.