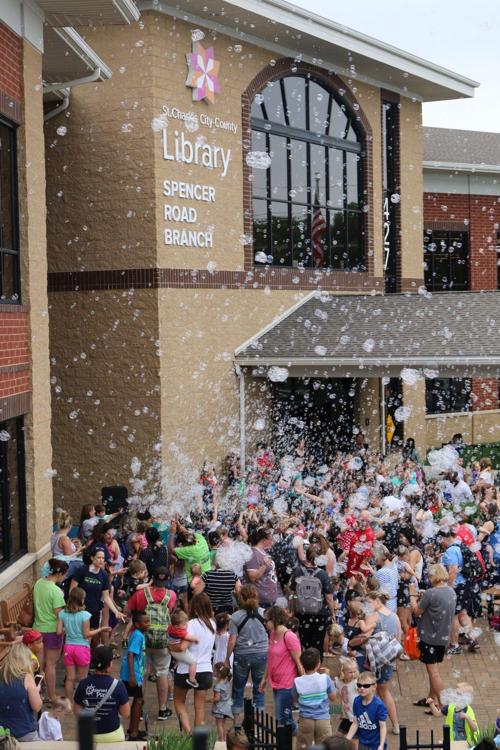 Some 40,000 students in St. Charles County will have access to more library materials — whether for study or entertainment.
Although many students already had library cards, many others did not: So the St. Charles City-County Library partnered with area school districts to give the students library accounts.
Included in the Student Accounts Partnership are Fort Zumwalt, Francis Howell, Orchard Farm, Wentzville, and St. Charles school districts, the library said in a news release this week.
"This partnership creates the opportunity for area public school students to have automatic access to the full suite of Library materials, including online resources. Private schools are not included at this time, but the Library hopes to expand the program in the future," the release said. 
Parents were given the option of opting out of this program, a library spokeswoman said. For those who did not opt-out, library accounts were created. Good until a student graduates, the student will use an assigned number instead of a library card.
The accounts allow students to check out materials or use electronic resources where they have WiFi (although not at school, due to contracts with library vendors).
"At a time when students have access to an overwhelming amount of content on the internet, it is more important than ever that they also have easy access to their local public library," Ryan Tullock, the library's school services coordinator, said in a statement.
"Although many students in St. Charles County have library cards, thousands do not. We want to remove the barriers that keep children from accessing everything the St. Charles City-County Library has to offer," he said.
"These student accounts will give kids and teens online access to books, study materials, and live tutoring, even on days when their parents are working or they can't get to a Library building."