The homestretch begins for the St. Louis County Library, which for most of a decade has been rebuilding or renovating its 20 branches and soon will replace its powerhouse destination for students, families and authors.
The library's headquarters, in decline after 61 years of heavy use, will close next year for a $22 million construction project unanimously approved last week by Ladue's City Council.
Even though the next library will no longer be the "headquarters" (and it does not yet have a name), the final phase of the system's $120 million master plan deals with the most complicated project, said Kristen Sorth, library director.
"It's the center of everything we do at the library," she said.
About 180 staff members, not to mention bookmobiles, will leave the Ladue building in a few months. Instead of working in a cement block basement, using a maze of ramps and an indoor dock for shipping and a hodgepodge of spaces for cataloging and book ordering, most staff will move to a new administration building about a mile away in Frontenac. That building may open as soon as April.
Then, construction on the replacement Ladue library at 1640 South Lindbergh Boulevard is expected to start in June and take 12 to 18 months, Sorth said.
"The new 74,000-square-foot building will be completely dedicated to patrons," she said. "It will be a more modern, spacious building that clearly celebrates the different patrons who use it."
Renderings show a two-story project with high windows, an outdoor courtyard and walking trail, a second-floor reading deck and a small-business center. Colorful designated spaces for children and teens will be upstairs (with doors to block noise), along with a long-planned genealogy and history center. Teens may be especially interested in a creative space that includes a 3-D printer, recording studio and green screen for videos. Children will have a built-in "city" for play.
Downstairs, patrons will have access to the library's adult collection and an auditorium for more than 800 people, which can be subdivided for smaller groups. Instead of self-supporting stacks of books, there will be movable shelves similar to those in the other new branches. Warm colors such as blue and aubergine, wood trim and even a fireplace are meant to invite visitors to stay.
"Libraries have changed since this building was built," Sorth said. "We are a center of the community. It's hard to do that in a building where you came in, checked out a book, someone shushed you, and you left."
When headquarters opened in 1960, at 71,000-square feet it was only a bit smaller than the new building will be. It has essentially five levels, including a basement, and cost $1.5 million. There were upgrades and additions through the years, the most significant about 30 years ago.
But even though the new library will not be much bigger than the original, patrons won't have to compete with staff for parking spaces, and the entire building will be accessible to library users. The dedicated auditorium with a permanent stage means library staff won't be hauling folding chairs to help set up event space for authors.
Before the coronavirus pandemic, the library had one of the country's most active author event calendars, Sorth said. She hopes that by the time the new auditorium is built, COVID concerns will have receded and hundreds of people again can gather to meet popular writers.
The library's master plan was financed after county voters approved a levy increase in 2012. Its $120 million campaign was to cover 19 libraries. (At the time, rented space was used for the Eureka Hills branch. The library built its own building, which opened in June.)
In 2014, Sorth said she hoped to speed up construction enough to finish replacing headquarters by 2019. Eleven branches were replaced or renovated from 2014 to 2016.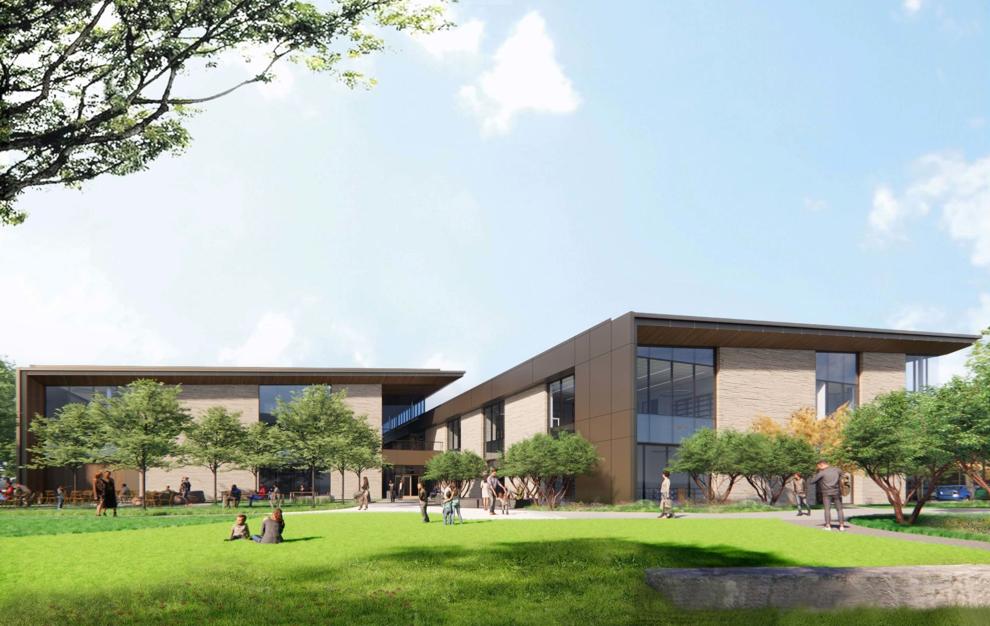 But a few years later, controversy over purchase of land and Frontenac residents' complaints over the size of the administration project on Spoede Road delayed construction there. That 75,100-square-foot, $17 million building is called "the Beck," shorthand for the Lynn Beckwith Jr. Administrative Building, named for a longtime and current trustee.
The library has saved money from operating expenses to finance the $22 million South Lindbergh branch, Sorth said. Donations from companies will boost the teen, children's and genealogy spaces in the project, designed by Lamar Johnson Collaborative. A construction firm has not yet been selected.
With City Council approval, Sorth has likely ended years of attending community meetings over the library's construction projects. But she's not necessarily relieved: "It's kind of bittersweet. I've learned a lot about construction. It's been fun to see people have the new buildings, attend grand openings."
Along the way she also learned more about what the public wants: Adults like appealing spaces just like teens do. Tutors and students need study rooms (the new building will have 19) and computers (39 planned). Lots of electrical outlets help keep patrons from bringing extension cords that become trip hazards. Pale materials look dirty faster, and some hold up better than others.
And, as in so many places, window seats are always popular.
Renderings of the planned St. Louis County Library on South Lindbergh Boulevard
Children's Rendering_Page_3.jpg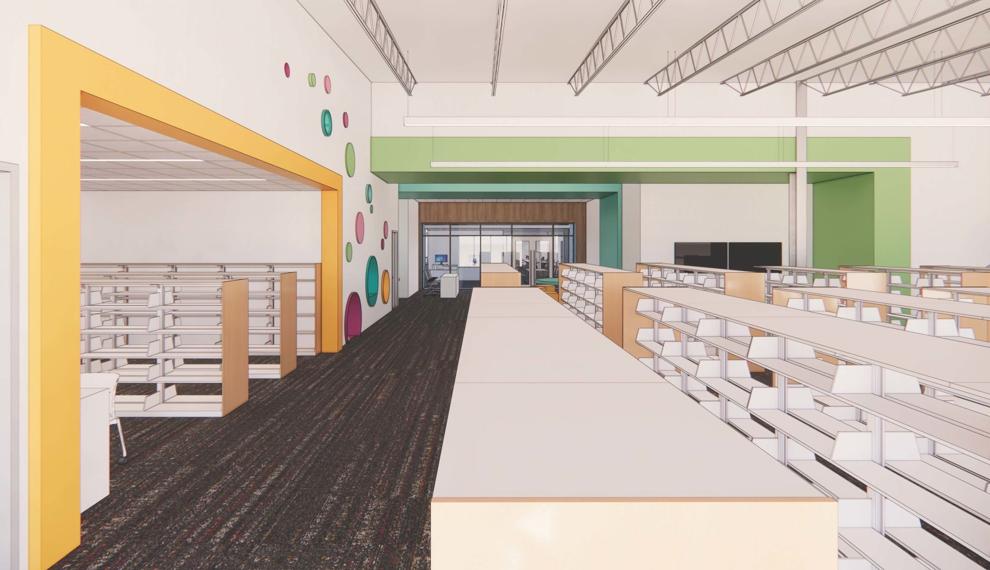 Children's Rendering_Page_2.jpg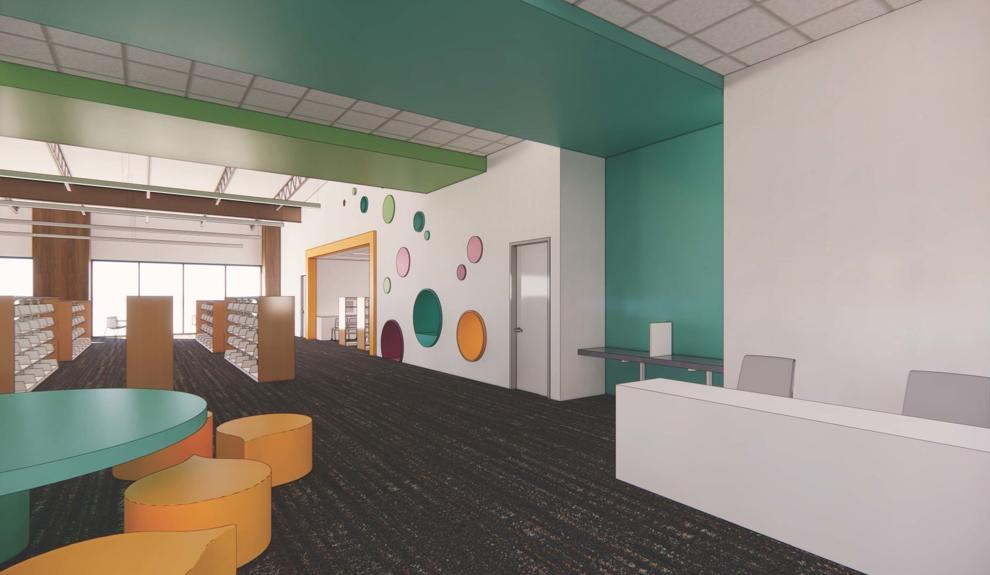 Children's Rendering_Page_1.jpg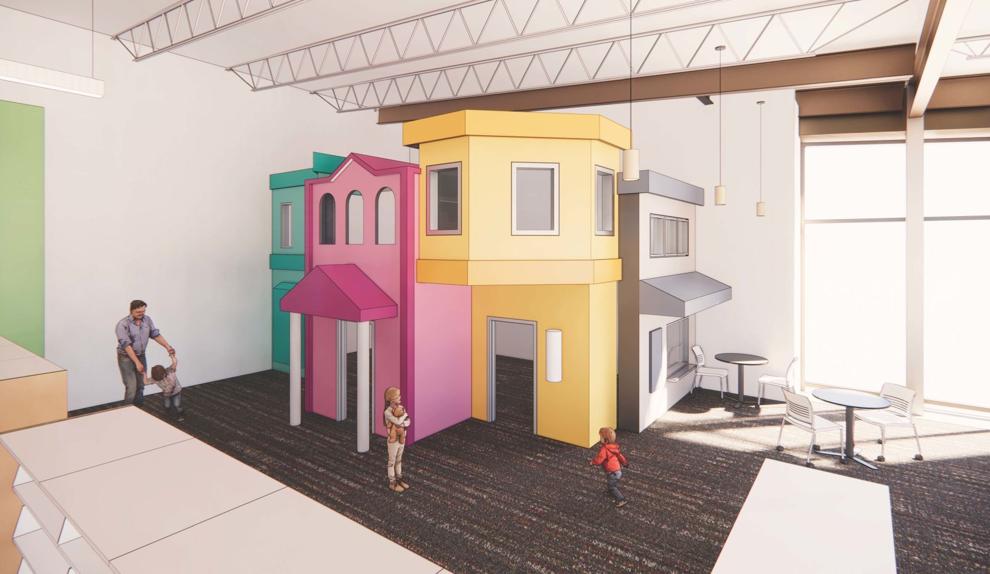 Exterior Views_Page_1.jpg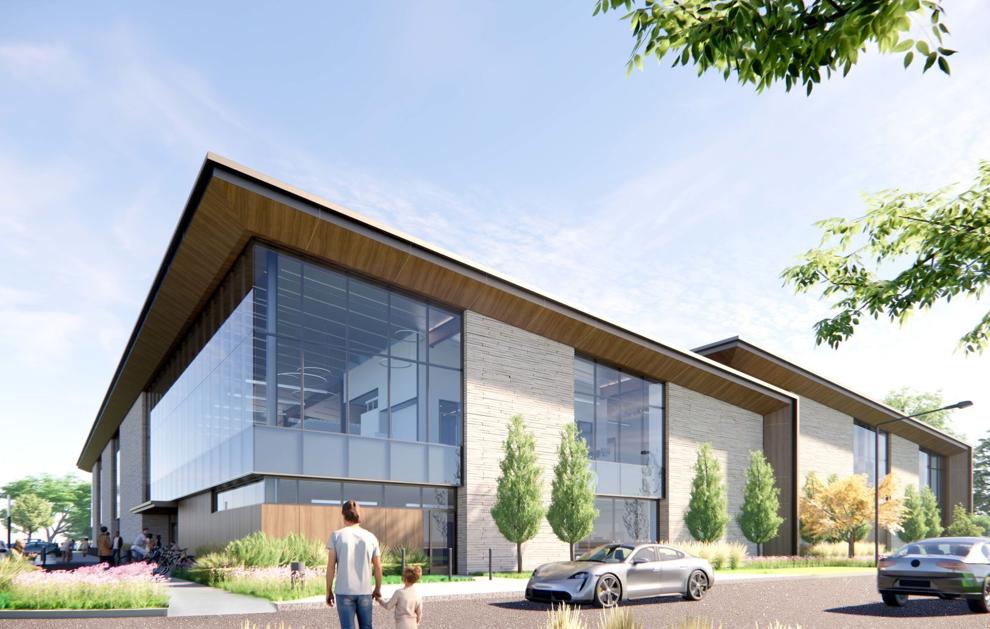 library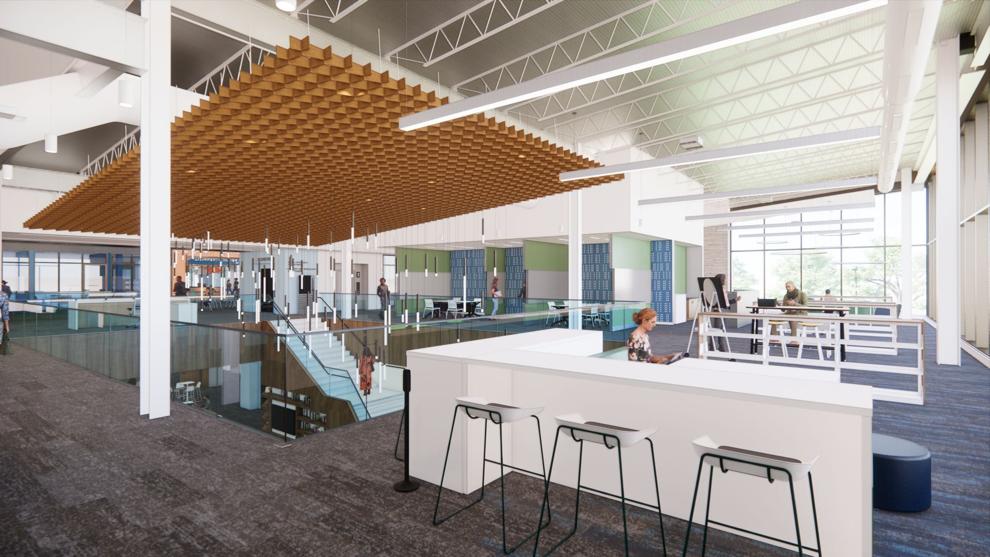 Exterior Renderings_Page_2.jpg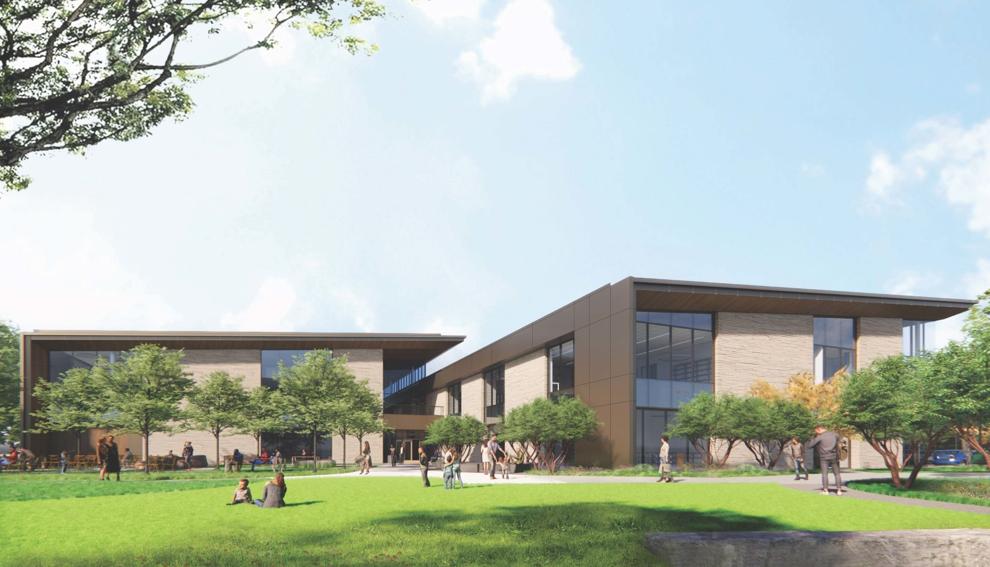 Exterior Views_Page_3.jpg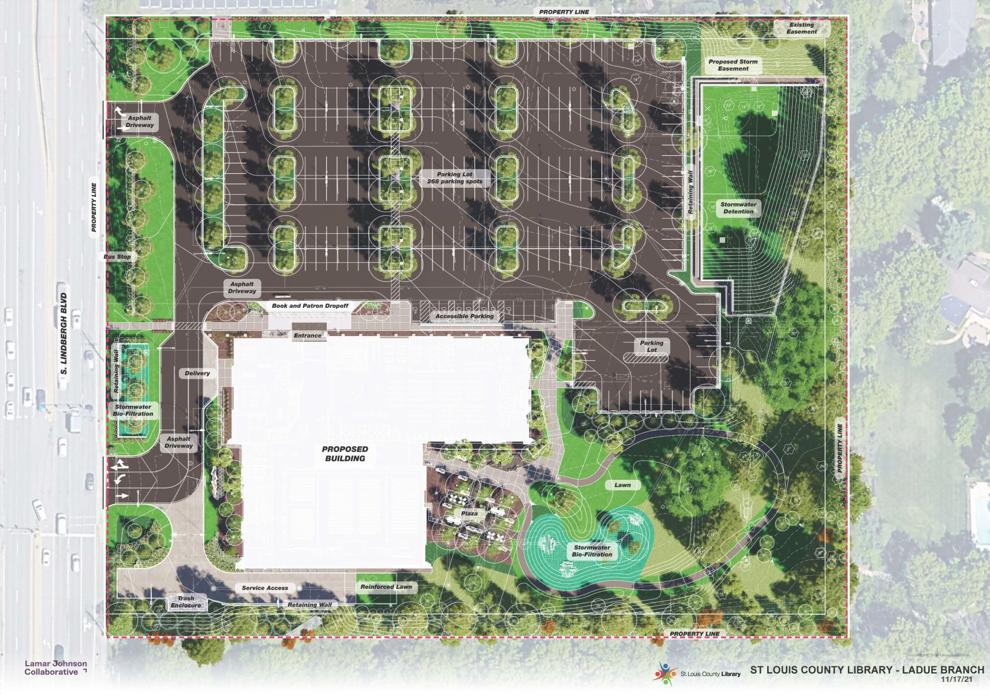 Exterior Views_Page_2.jpg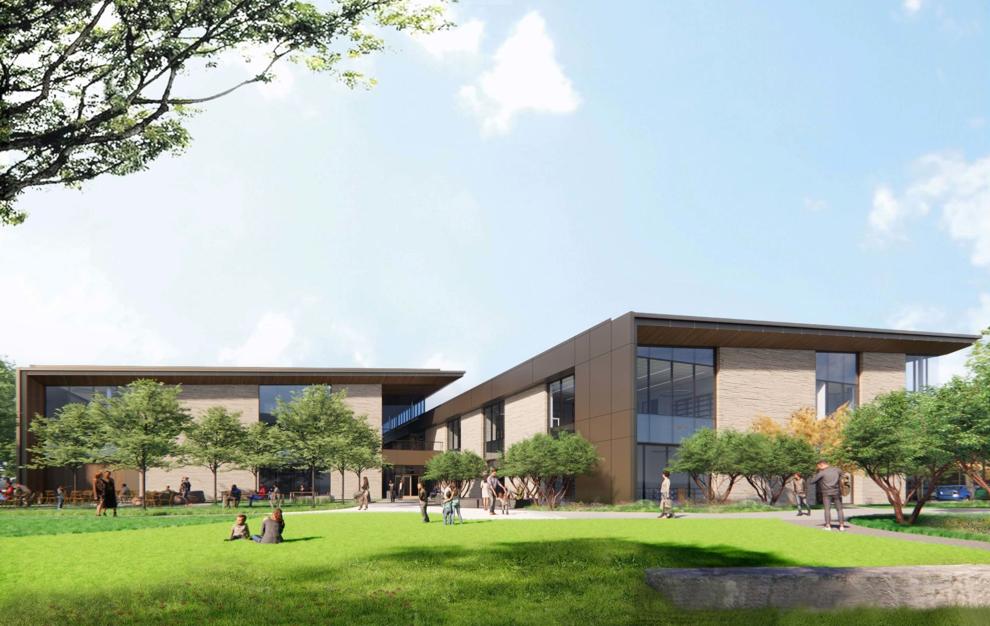 2021.11.19 Teen_Creative Lab_3D Views_Page_1.jpg
2021.11.19 Teen_Creative Lab_3D Views_Page_2.jpg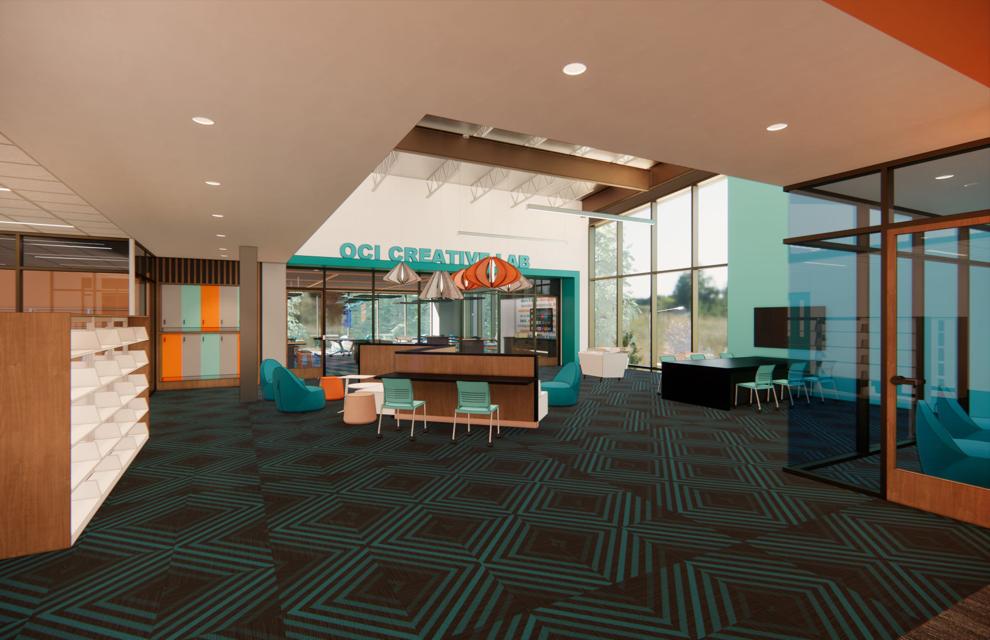 2021.11.19 Teen_Creative Lab_3D Views_Page_3.jpg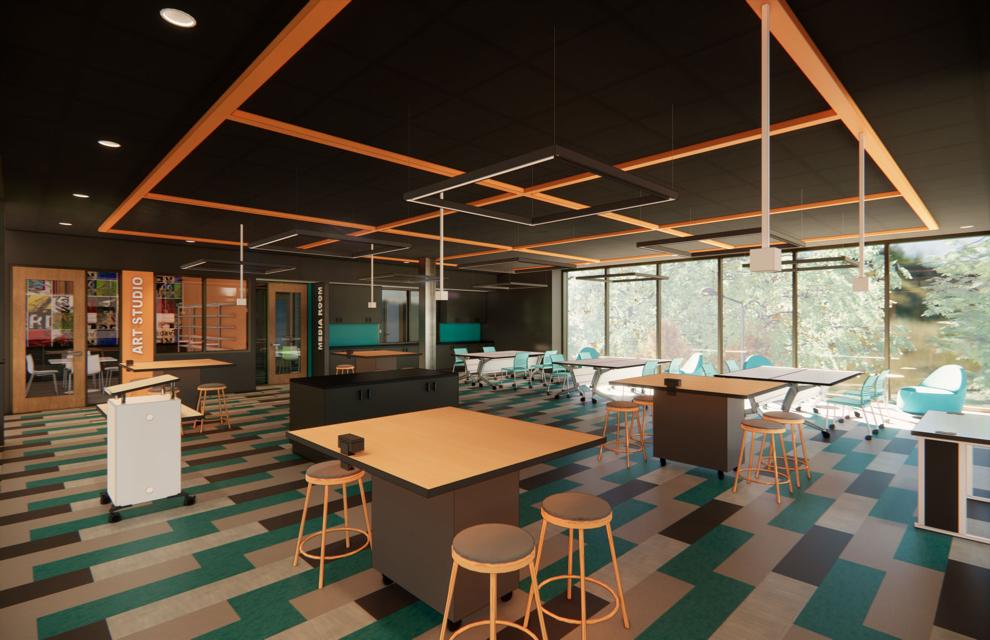 STL County Library interior