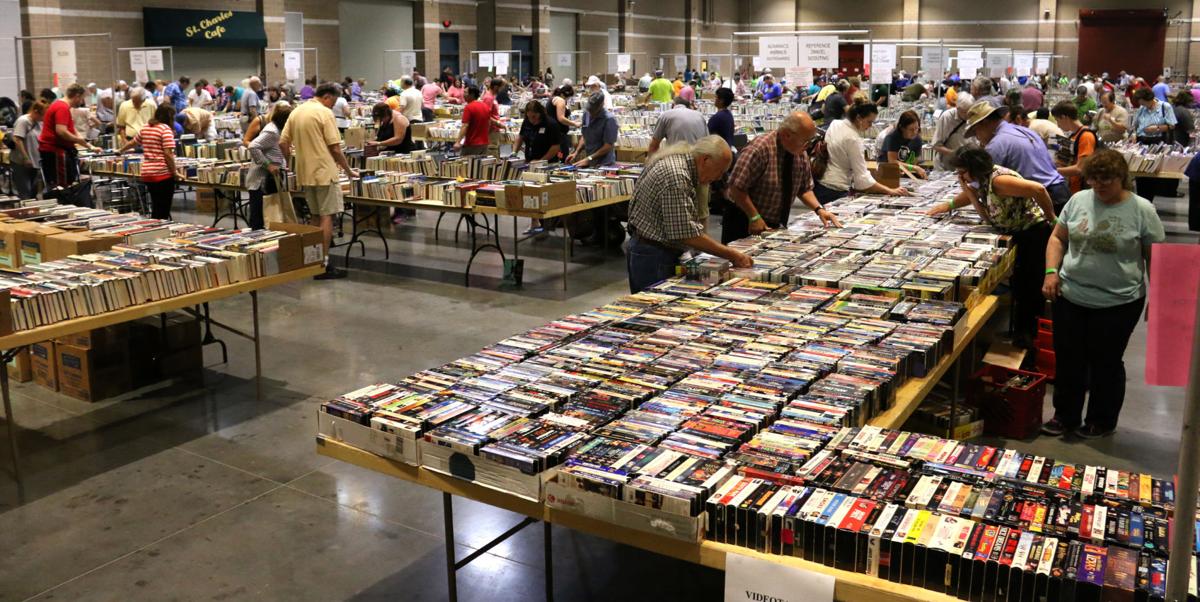 St. Charles and St. Louis County library users can start checking out new books, CDs and DVDs starting June 3, the library systems announced Tuesday.
St. Louis Public Library patrons can start returning materials to its book drops on June 1, and five of its libraries will have limited hours and space for patrons as of June 10, making it somewhat of an outlier among the local library systems.
Material that was checked out weeks ago is still not officially due; however, the public can start returning books, movies and music to the county's and St. Charles system's book drops as of May 26. The use of book drops is encouraged in order to minimize contact.
Do not wash or try to disinfect the material, the St. Charles release said: "The Library is following CDC-recommended guidelines to sanitize materials. Customers are reminded to avoid cleaning books and other Library items using liquid, heat, or other home-based techniques."
It also said not to return to book drops borrowed items such as WiFi hotspots, telescopes or other material that falls under the "Library of Things" designation.
"While the Library has diligently worked to serve customers remotely through the quarantine, we are grateful for their patience as we gradually return to in-person services," library director Jason Kuhl said in the statement. 
Eleven of the library system's branches will be offering drive-up service, with staff bringing requested books to a user's car. Only the Kathryn Linnemann branch will not be available for pick-ups, said Lori Beth Crawford, the system's chief communications officer. It will temporarily remain closed because of recent flooding.
In St. Louis County, all branches will offer curbside pick-up. The curbside hours are 1-6 p.m. Monday through Thursday and 1-5 p.m. Friday and Saturday. The library's website offers detailed information about how the curbside pickups work and text numbers for individual branches to facilitate pick-ups.
To place a hold, go to slcl.org, call or use the SLCL mobile app. Password-free WiFi is available in the county libraries' parking lots.
The county system says it expects a lot of phone calls, so texting READY to the branch when picking up items may be easier. It also will allow patrons to print out material, which will later be delivered to waiting cars: 
"Staff can print items from the internet or our library resources. You can also email files for printing. There is a limit of 60 pages for this service. Staff will alert you when your prints are available for pick up."
In its news release, the county system said it "has been working in conjunction with the leadership teams at St. Charles City-County Library and the Municipal Library Consortium to make coordinated decisions in the best interests of the public. All 11 library districts have the same reopening dates. Please visit the SLCL website and social media channels for ongoing updates."
The consortium did not appear to have information on its website as of 9 a.m.