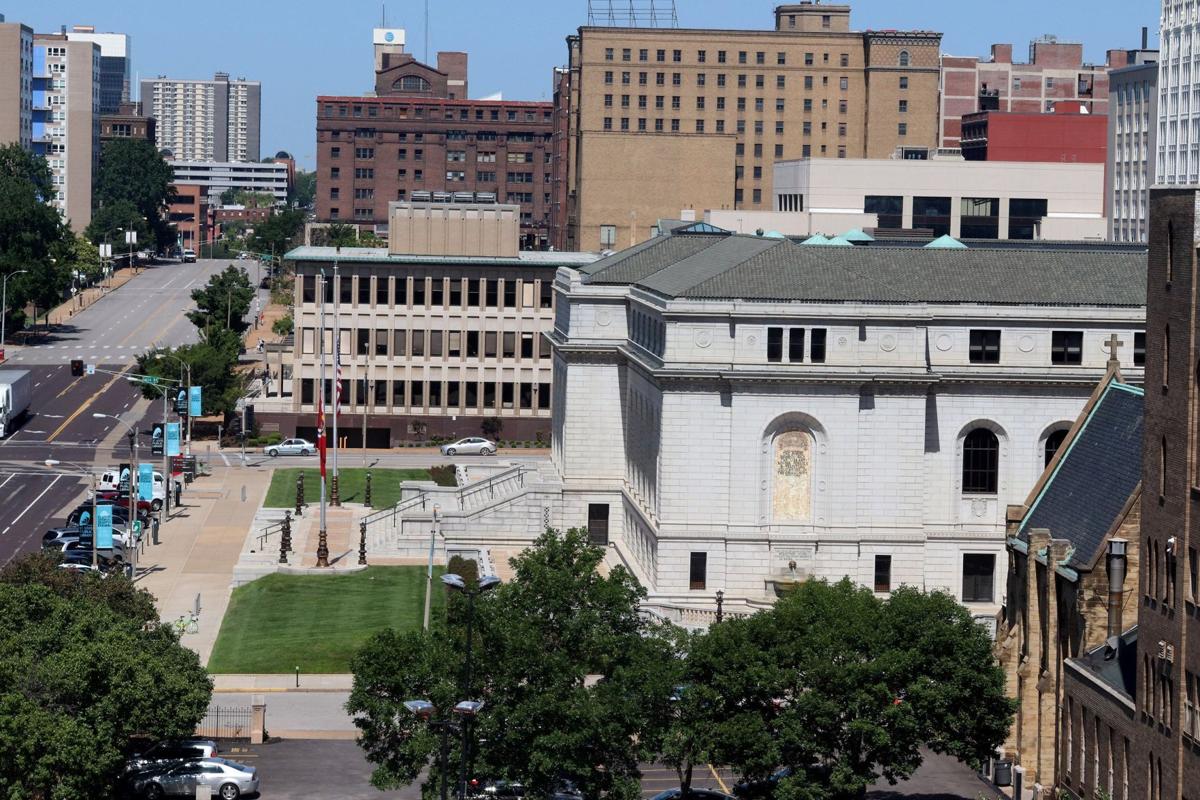 After months of pandemic-related closure, the library opted for a soft reopening Wednesday so staff could adjust to serving patrons again, director Waller McGuire said.
Other St. Louis-area library systems plan to reopen their doors later this month. The St. Louis County Library is still working on details. It won't announce its reopening date until after a midmonth meeting with its board of trustees, said Kristen Sorth, the library director.
The county library has also been in "close contact with the county health department, making decisions based on science and data," she said in a phone interview.
Of course most librarians and staff have been working since the pandemic started, but for months that has largely meant curbside pickups and online downloads for patrons. Patrons have not been able to go into most city and county branches since about Thanksgiving, when cases of COVID-19 escalated.
But with cases falling, the library directors now believe it's safe to start offering some limited in-building hours. Reopening dates will be forthcoming.
Over the past year, McGuire said, 11 city library staff members were diagnosed with COVID-19, but contact tracing showed they did not get the virus through work.
The libraries will continue using social-distancing practices, limiting the number of people in buildings and requiring masks. Returned books and other materials are "quarantined" for a time before being put back into circulation.
In St. Louis, library website says that patrons are now allowed in the building for 30 minutes (60 if using a reserved computer).
"Hours for in-person service will be 11 a.m.-5 p.m. on Monday and Tuesday, 1-7 p.m. on Wednesday and Thursday, and 11 a.m.-5 p.m. on Friday and Saturday at Baden, Barr, Buder, Cabanne, Carondelet, Carpenter, Central, Charing Cross, Divoll, Julia Davis, Kingshighway, Machacek, Marketplace, Schlafly and Walnut Park. Central Express hours will be 11 a.m.-5 p.m. Monday through Friday.
"In addition to in-building service, Curbside Pickup will continue to be offered at all locations, excluding Charing Cross, Central Express and Marketplace.
"Public restrooms will be open, but water fountains will remain closed. Seating areas and meeting areas will remain closed, and all in-person programming remains canceled.
"Both Customers and Staff must wear masks inside the Libraries at all times. This applies to all individuals five (5) years of age and older. Unfortunately, SLPL will have to refuse admittance to anyone not wearing a mask. Masks will be available for those who do not have one. Customers and Staff will also be expected to practice social distancing within the buildings."
---
25 favorite books from a not-so-favorite year
25 favorite books from a not-so-favorite year, 2020
Introduction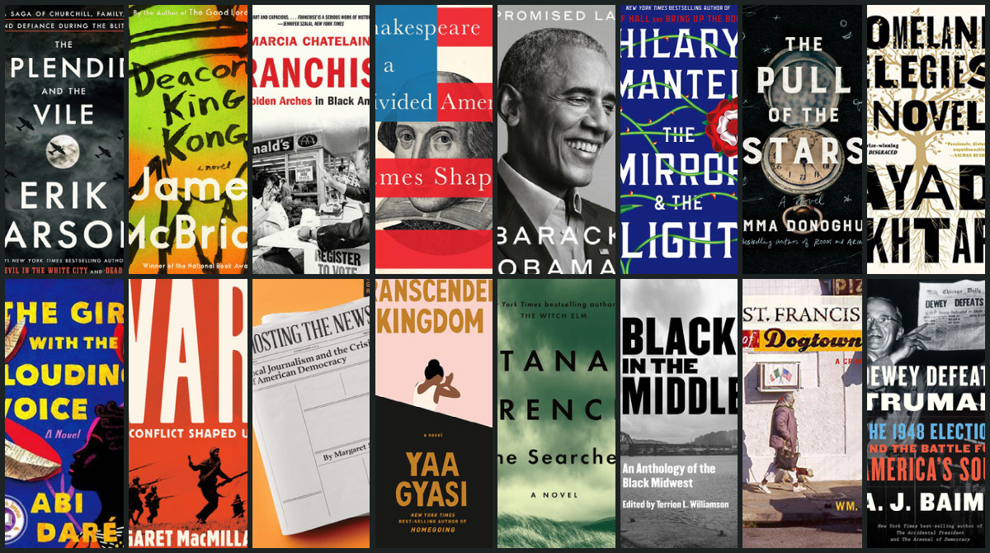 Book tours have gone virtual during pandemic, allowing for intimate connections and expanded reach.
The number of new books expected is about 30 percent more than the same time last year.
Book buyers and sellers, not to mention readers, were pummeled by the pandemic this year, like so many other industries and consumers. Libraries and stores closed, reopened, then closed again. On-sale dates of titles were moved, and sales and deliveries were sometimes delayed.
But even as some readers confessed that they had a hard time concentrating on books meant to take their minds off dire medical news, many titles grabbed headlines, focusing on timely interest in the president, elections or racial justice. Overall, sales of books actually trended higher than last year as parents ordered supplies for home schooling and others sought safe, quiet entertainment.
Every December, Post-Dispatch reviewers pick some of their favorite books of the year. This year, 2020, seemed more difficult than most, as publishers largely stopped shipping review copies to our newsroom, which was often sparsely populated as journalists worked from home.
Still, helped by reviews from wire services and supplemented by a list from some local booksellers and librarians, we highlight books that impressed or captivated us in 2020. Whether they focus on history, fiction or even sports, books continued to provide insight into our imperfect, glorious world.
📖 Fiction 📖
"The Cabinets of Barnaby Mayne" by Elsa Hart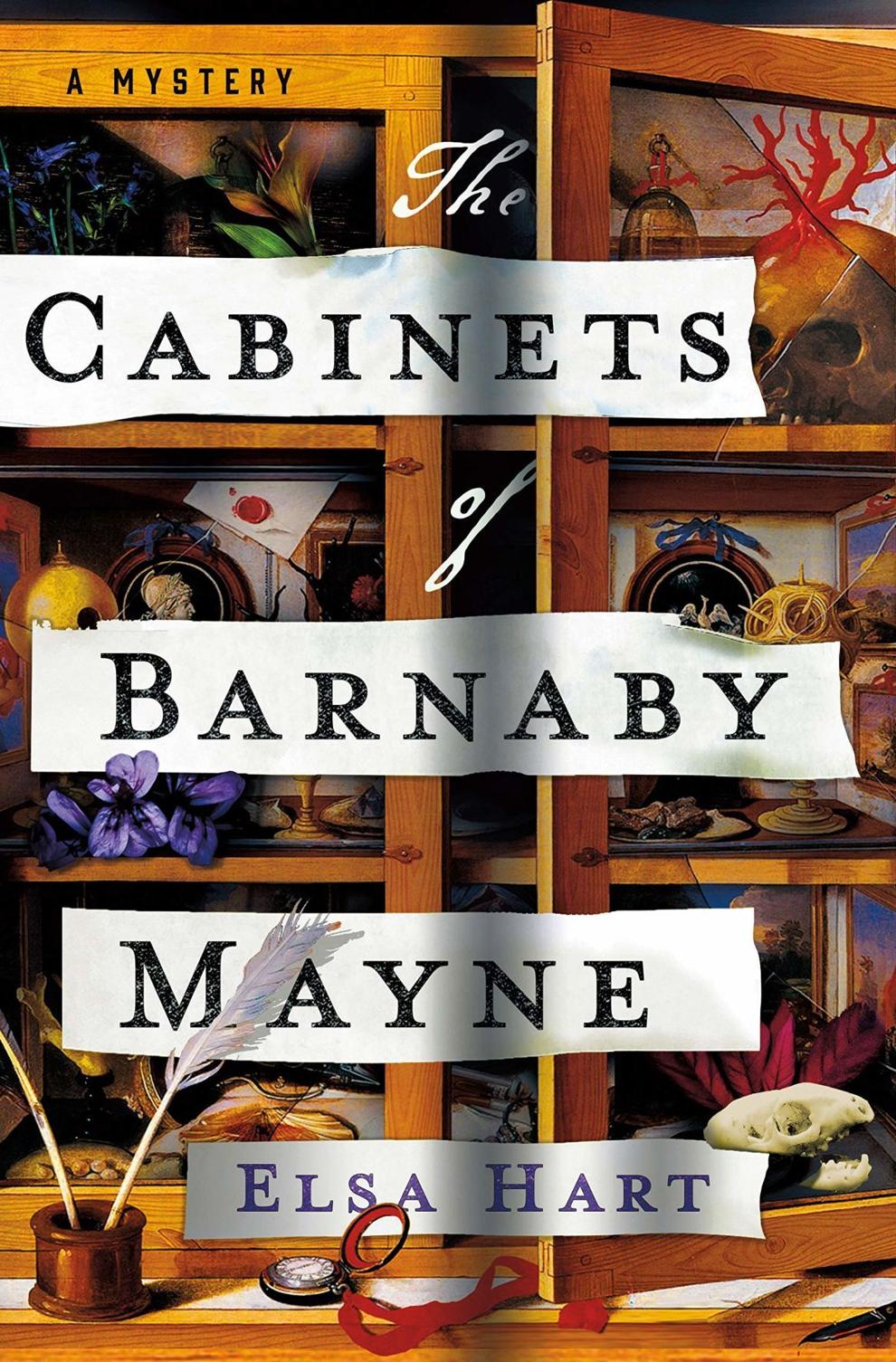 Barnaby Mayne is a wealthy creature of 18th-century England: a collector of hundreds of specimens of plants and animals from around the world discovered by explorers and adventurers of the day. When he's found dead in his elegant London home, St. Louis author Hart spins a richly imaginative mystery of strange people of means and their obsessions. (Minotaur)
"Deacon King Kong" by James McBride
The narrative flows seamlessly from buoyant and comical Black jive to somber, pitch-perfect descriptions of the histories and hard lives of 1969 Brooklynites, many with nicknames: Hot Sausage, the Elephant, Lightbulb. Sportcoat (aka Deacon King Kong) is a hooch-loving older man whose unlikely shooting of a drug dealer opens the novel. (Riverhead)
"The Girl With the Louding Voice" by Abi Daré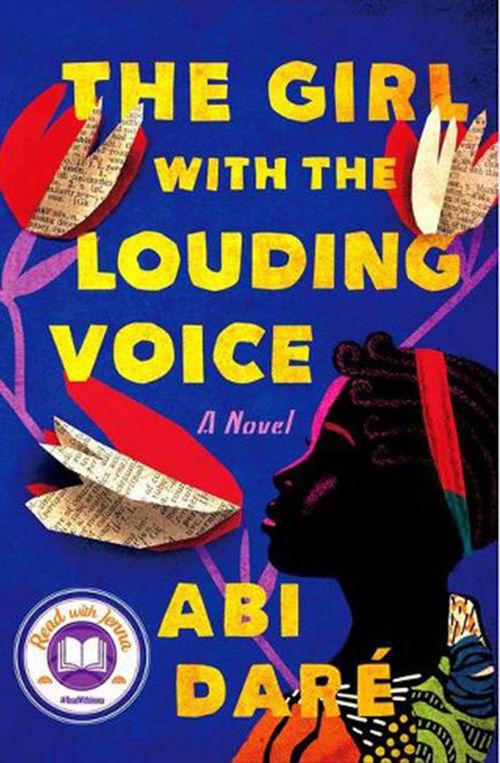 In a harrowing coming-of-age story, Adunni, a 14-year-old Nigerian girl, is sold off by her alcoholic father to become the third wife of a taxi driver. There and beyond she endures abuse and degradation, but her unwavering spirit, courage and ambition to get an education and become "somebody of value" will have you rooting for the young girl as she fights to escape her lot. Abi Dare's debut novel, told in Adunni's broken English dialect, shines a light on the abuse and lack of opportunities young girls suffer in the toxic patriarchal society of the African nation. (Dutton)
"The Henna Artist" by Alka Joshi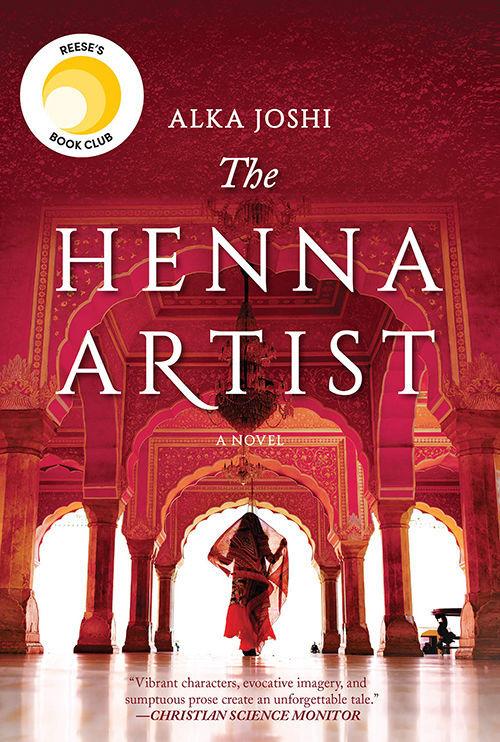 In her debut novel, Joshi paints a vibrant picture of the culture, traditions and nearly insurmountable challenges of working-class women in 1950s India. Lakshmi has escaped an abusive husband — a man her parents arranged for her to marry when she was 15. Thirteen years later, she is living in the city of Jaipur, India, and she has established herself as a highly requested henna artist to wealthy women. Her dream of an independent life is close to reality when a sister she didn't know she had shows up, upending both of their lives. (HarperCollins)
"Homeland Elegies" by Ayad Akhtar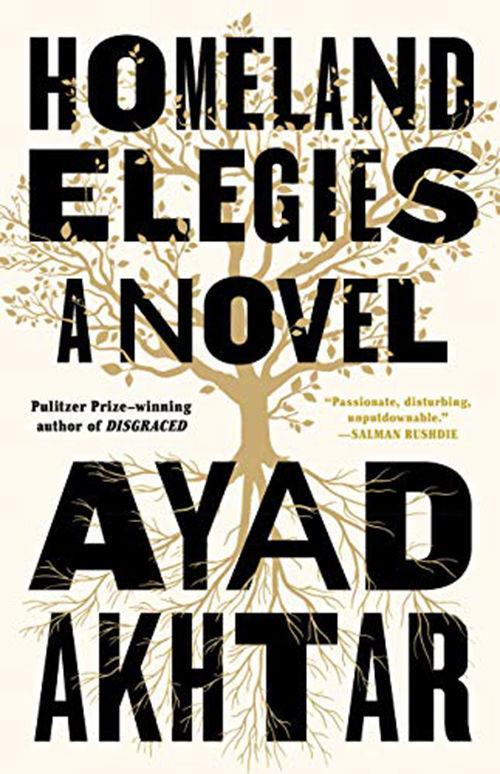 The award-winning playwright ("Disgraced") and novelist ("American Dervish") blends autobiography with fiction in a story of a Muslim man and his immigrant parents as "the other" in post-Sept. 11 America. (Little, Brown)
"The Mirror & the Light" by Hilary Mantel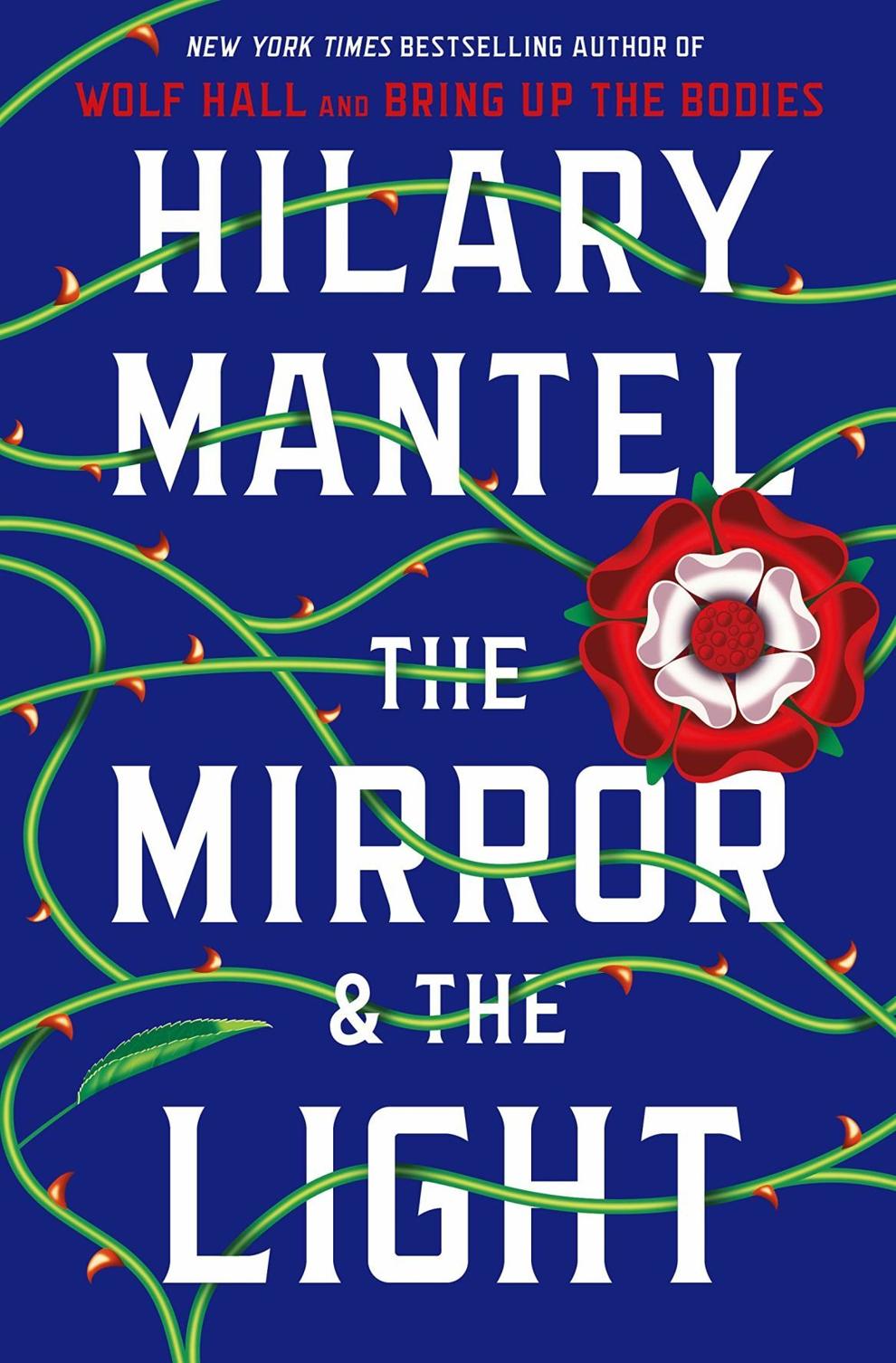 It's the long-awaited (eight years in the making), beautifully written third and final volume in Mantel's "Wolf Hall" trilogy. The book's middle section is too long, but the late years of its fascinating subject, Thomas Cromwell, make for compulsive reading. The novel deserved to land Mantel her third Booker prize. (Henry Holt)
"The Pull of the Stars" by Emma Donoghue
A timely novel published in the midst of our current pandemic, "The Pull of the Stars" takes place over three days of the life of nurse Julia Power. In 1918 Ireland, doubly hit by World War I and the deadly flu, she cares for pregnant patients who have the disease. Her "maternity ward" is actually a supply closet converted to keep the women quarantined. The novel can be bleak, but is also uplifting, with compassionate women who rise above the ugliness. (Little, Brown)
"St. Francis of Dogtown" by Wm. Stage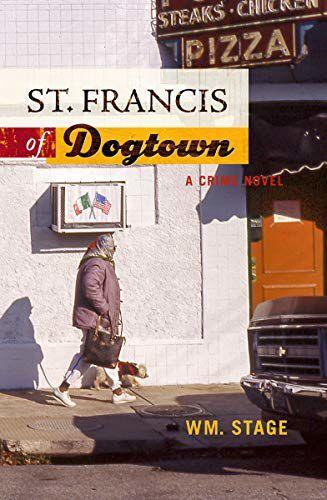 A story that delights and depresses, that lifts many a stein and drops many a curse, Stage tells a fast-paced tale of murder and mayhem. Trouble rises when process server Francis Lenihan delivers a summons at a Jefferson County house where a woman has just been murdered. (Floppinfish) 
"The Searcher" by Tana French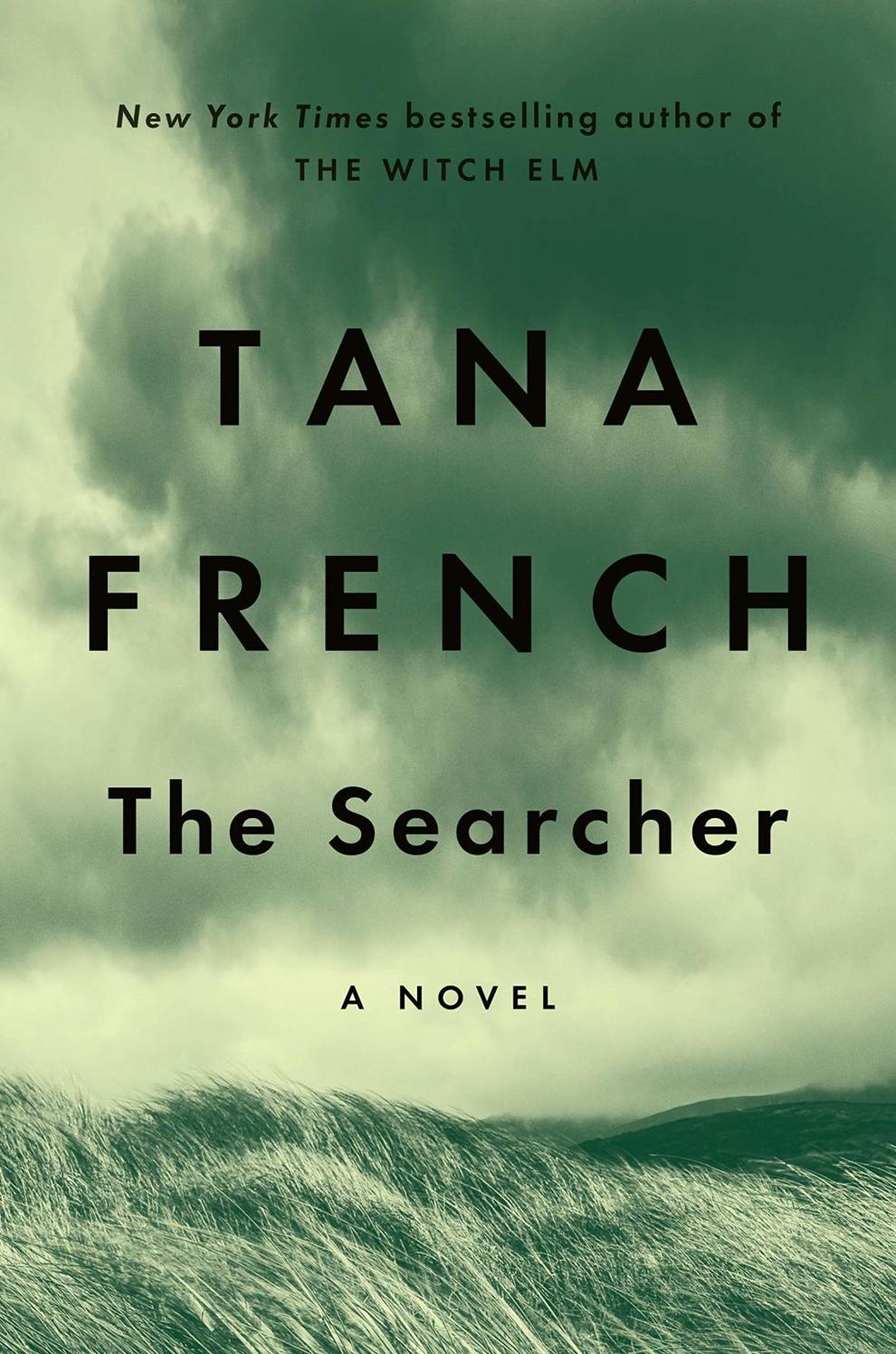 There's less suspense here than in French's earlier novels. However, readers who share her interest in exploring the lives of flawed and compelling characters will find much to love in the atmospheric story of a retired cop who moves to Ireland for relaxation, only to be asked to find a missing teen. (Viking)
"Scattered Lights," stories by Steve Wiegenstein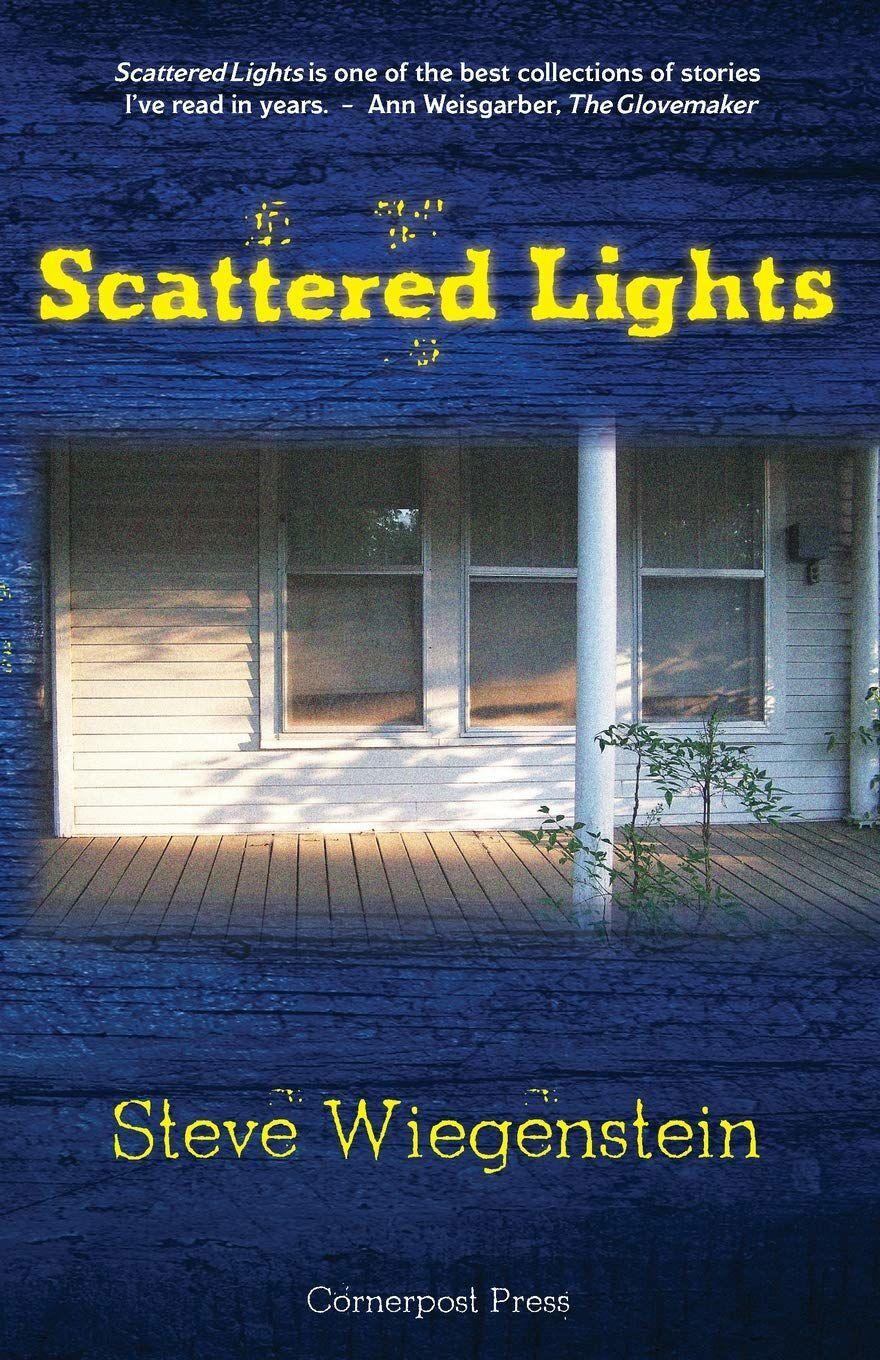 Set in the Ozarks, these contemporary stories are touching vignettes of life in the small towns that dot outstate Missouri. Combining spare but elegant language with the life in small towns — placid on the surface but with universal emotions simmering underneath — it provides an understated but undeniable impression, something a reader can remember and ponder long after the book is closed. (Cornerpost Press)
"Transcendent Kingdom" by Yaa Gyasi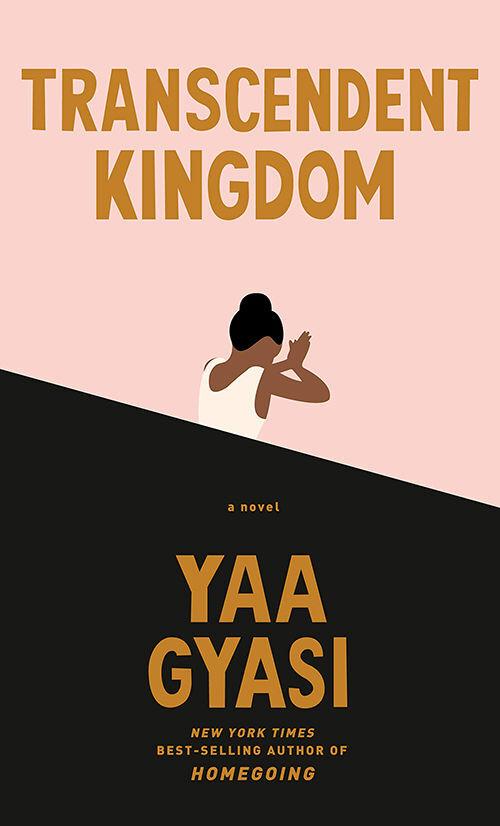 Featuring a woman who forges a path in science while living with her ailing mother, a symbol of their shared religious past, Gyasi's second novel is not as sweeping as her popular "Homegoing." But she deftly weaves themes of addiction, faith and reconciliation into an intimate story about how life is a balance of trust and empirical proof. (Knopf)
"The Vanishing Half" by Brit Bennett
Beautifully written, thought-provoking and immersive, the story follows Desiree and Stella, who hail from the town of Mallard, Louisiana, imagined by its light-skinned founder as a place for people like him. The lovely twins run off together when young, and their lives diverge when one transitions into life as a white woman. (Riverhead)
"What Are You Going Through" by Sigrid Nunez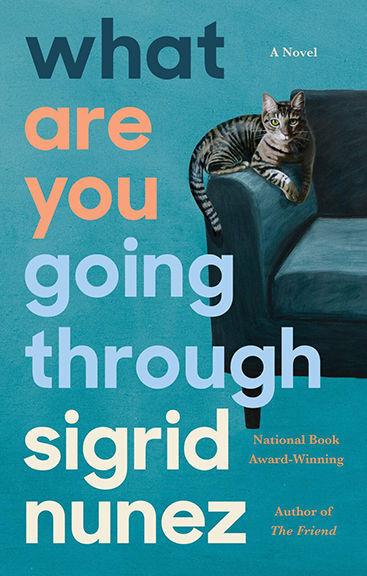 Can a book about terminal cancer and euthanasia be funny? Aging, death and loss figure prominently in this short, insightful and, yes, humorous, novel. The narrator, a female writer, recounts a series of ordinary encounters she has over the course of her life: an ex whose doomsday lecture she attends, an Airbnb owner unsure how to interact with her guests and even a cat who has his own story to tell. The main narrative  involves an ill friend who asks the narrator to be with her when she ends her life — "Lucy and Ethel Do Euthanasia."  Nunez delivers a thoughtful story of friendship and compassion. (Riverhead Books)
📖 Nonfiction 📖
"Baseball in St. Louis" by Ed Wheatley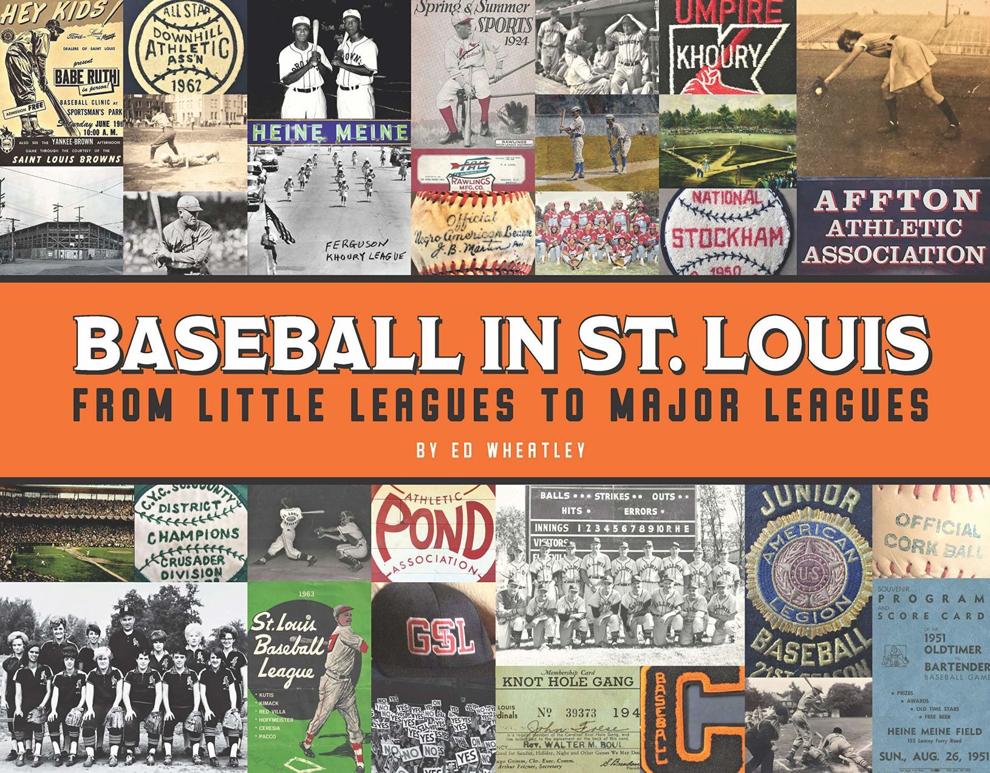 This coffee-table offering tells it all, from the Cardinals and Browns down to the Little Leagues. Wheatley starts with the very first game in town (July 9, 1860, matching two amateur teams) and proceeds chronologically. Hundreds of photos, many in color, give the book a glossy edge. Go crazy, folks! (Reedy Press)
"Black in the Middle" edited by Terrion L. Williamson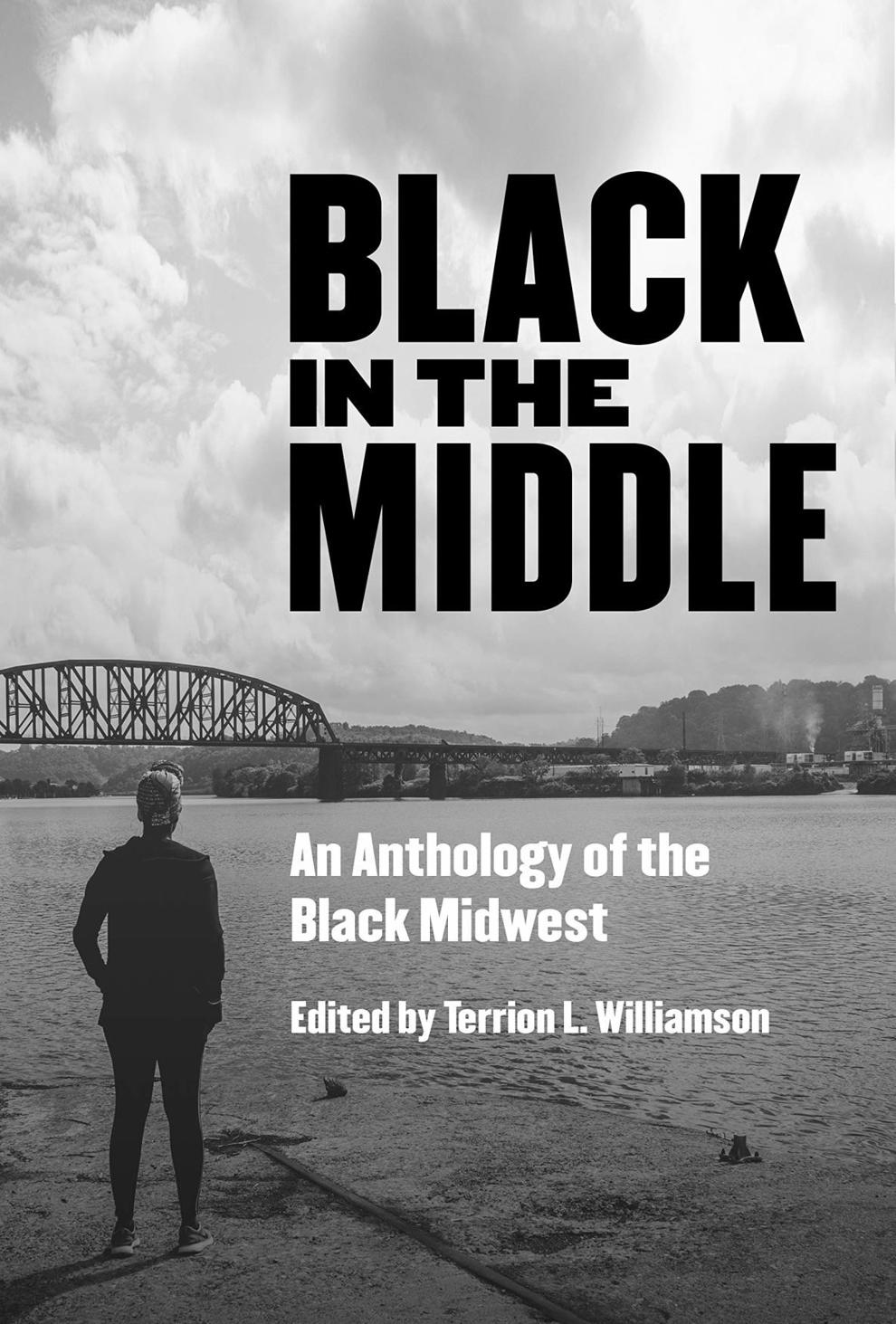 A rare anthology in that its subject is Black and lives in the Midwest. Through well-crafted essays, poems, photography and other musings on everyday life, the collection shares the inner workings of some families who make due with what little they are given or who build a future on their own terms. (Belt)
"Caste" by Isabel Wilkerson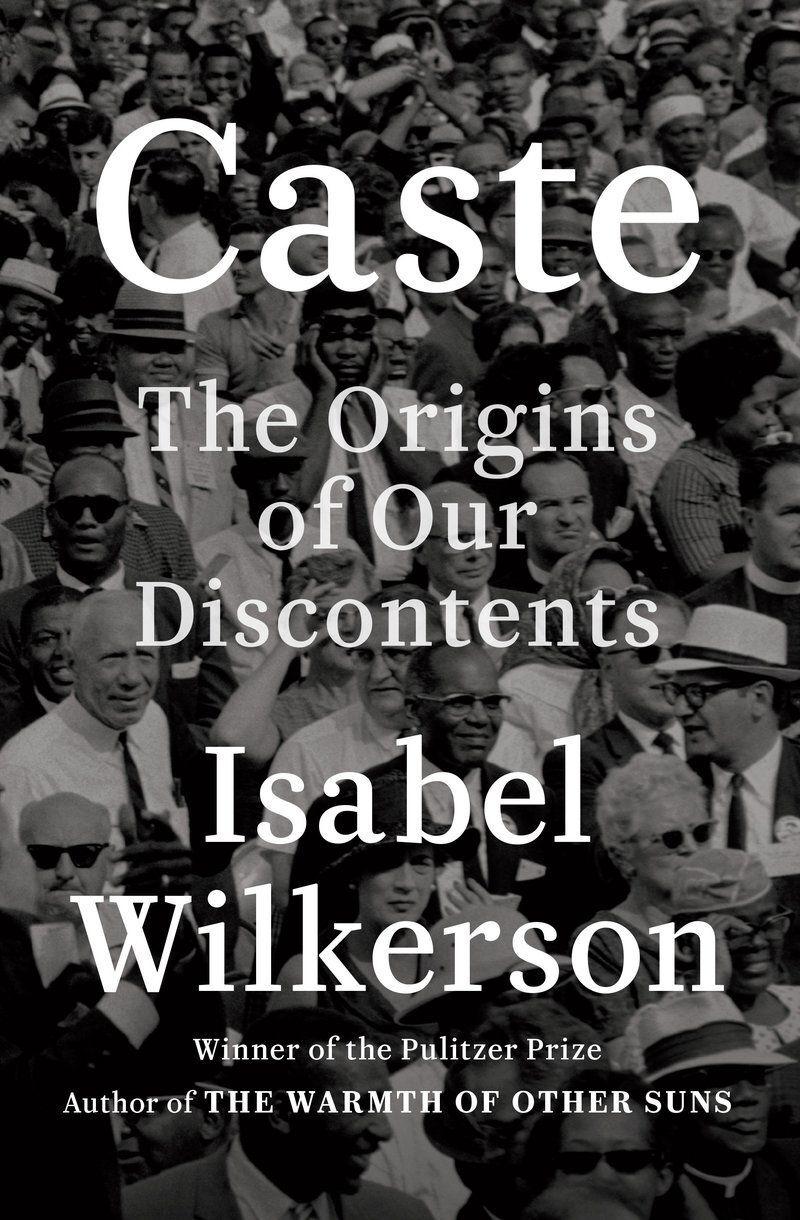 Following up her bestseller on Black migration, "The Warmth of Other Suns," the journalist argues in her newest hit that U.S. obsession with race is somewhat misplaced, for there is a deeper system of caste. She compares the American system to that of India and Nazi Germany, saying they've had commonalities such as hierarchies that are supposedly natural or divinely ordered, heritability of status, and controls on marriage and sexuality across caste lines. (Random House)
"Dewey Defeats Truman" by A.J. Baime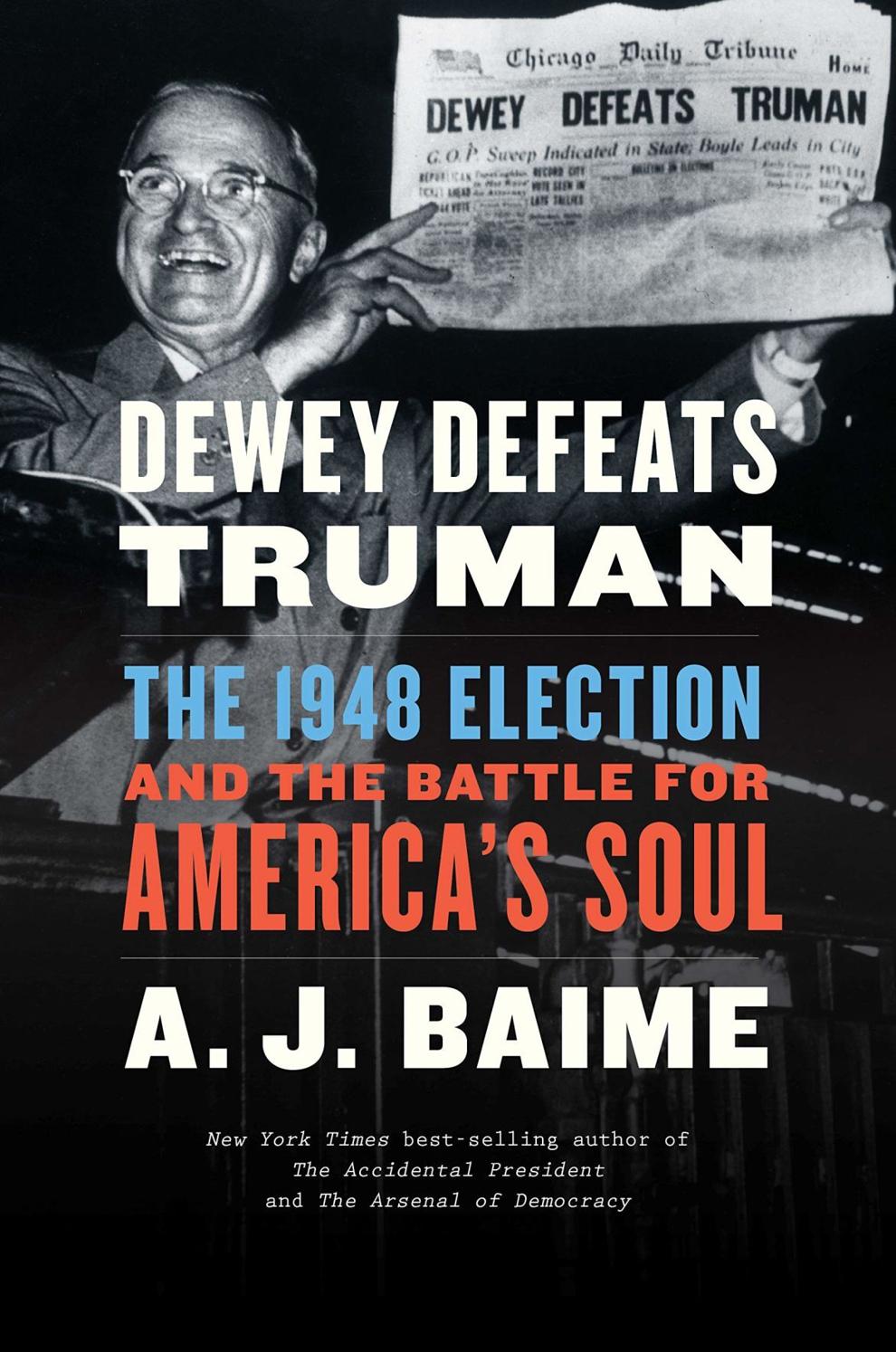 Harry S Truman's unexpected electoral victory in 1948 is retold in "Dewey Defeats Truman." Author Baime takes his title from the infamous headline in the Chicago Tribune, a copy of which Truman happily waved in St. Louis' Union Station. Besides being a great election story, the author argues, Truman would quickly oversee important events, such as the Marshall plan and desegregation of the military. (Houghton Mifflin Harcourt)
"Franchise: The Golden Arches in Black America" by Marcia Chatelain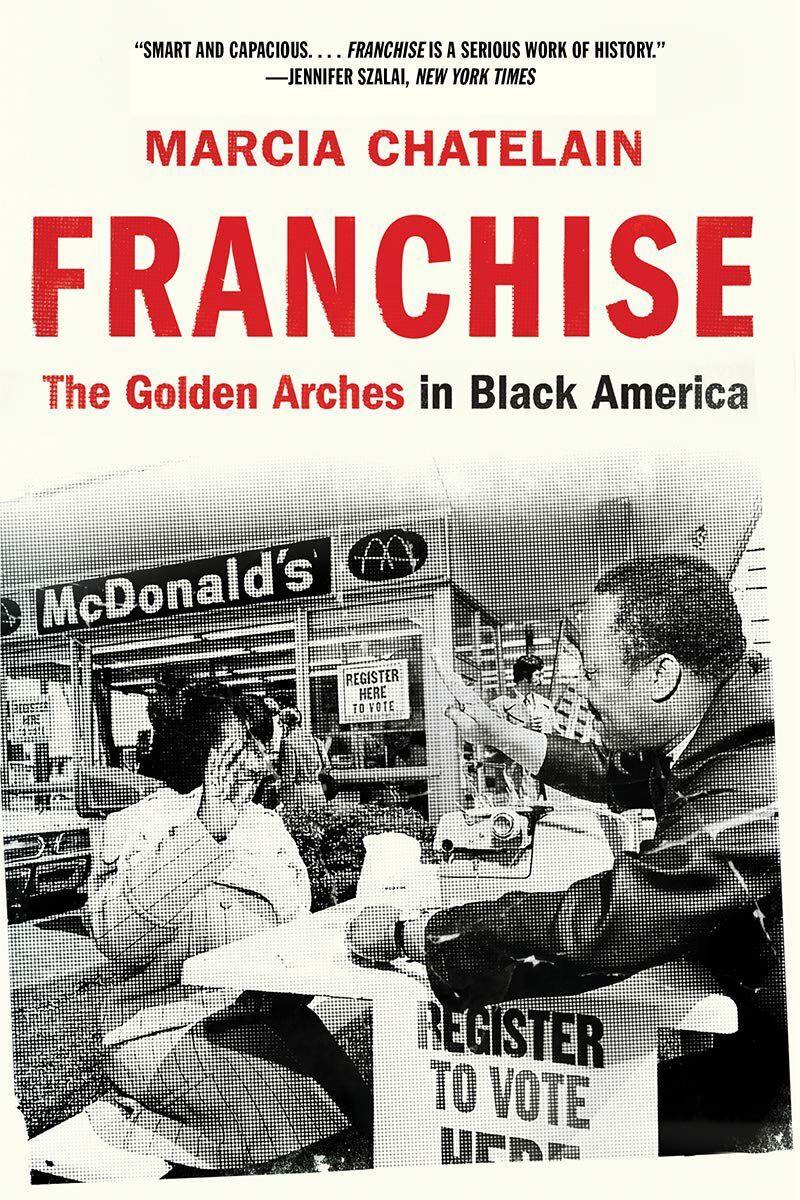 The author, an associate professor of history and African American studies at Georgetown University, traces the relationship between Black Americans, McDonald's and capitalism — from the first Black-owned franchise in Chicago's Woodlawn neighborhood to McDonald's role as a public space during the 2014 Ferguson protests. (Liveright)
"Ghosting the News" by Margaret Sullivan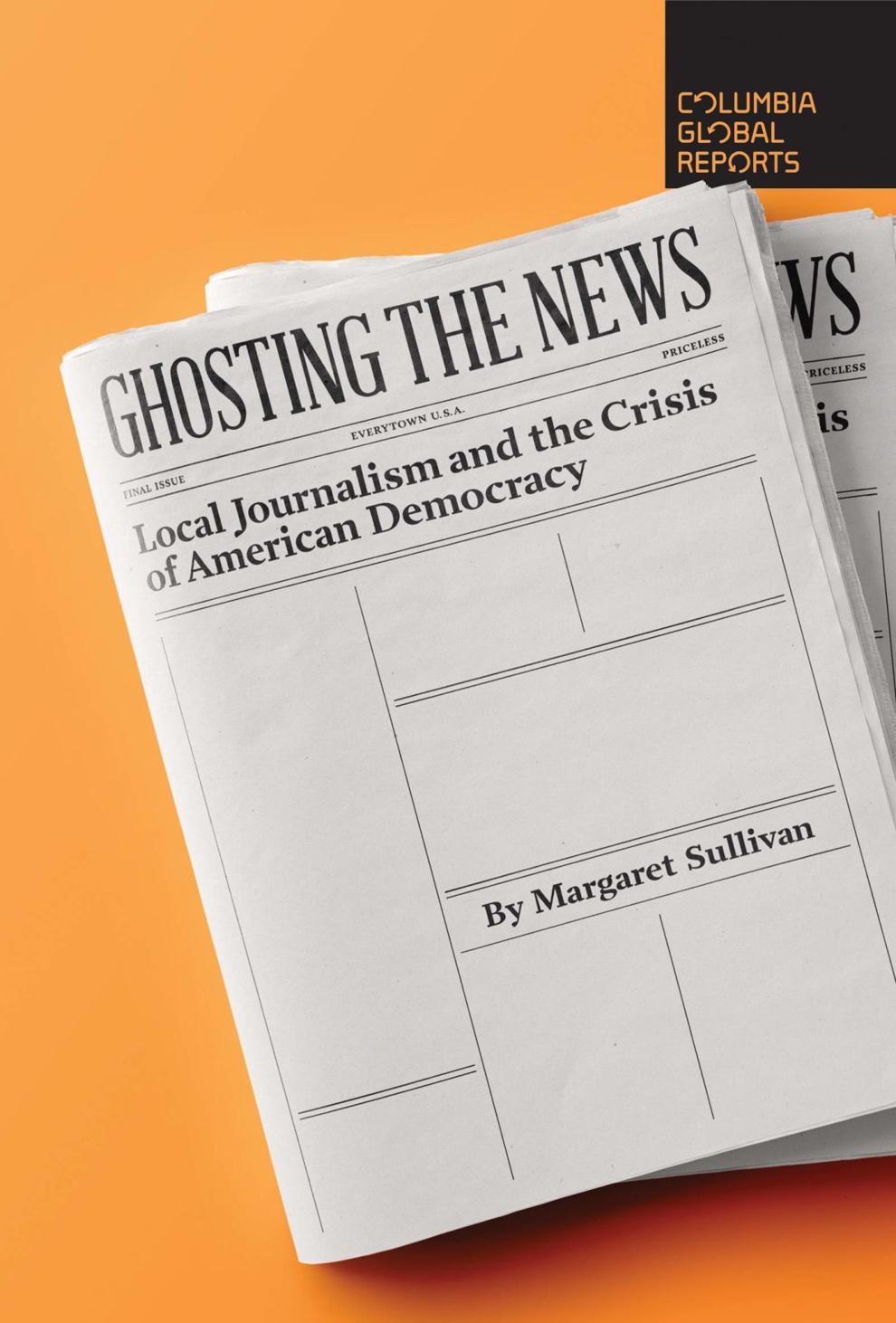 The decline of local newsrooms should worry more than the shrinking number of people who work there. A longtime editor, now a media columnist at the Washington Post, Sullivan explores why so many news outlets have been cut back and how fewer reporters means a reduced watchdog role that harms everyone. (Columbia Global Reports) 
"Pale Colors in a Tall Field" by Carl Phillips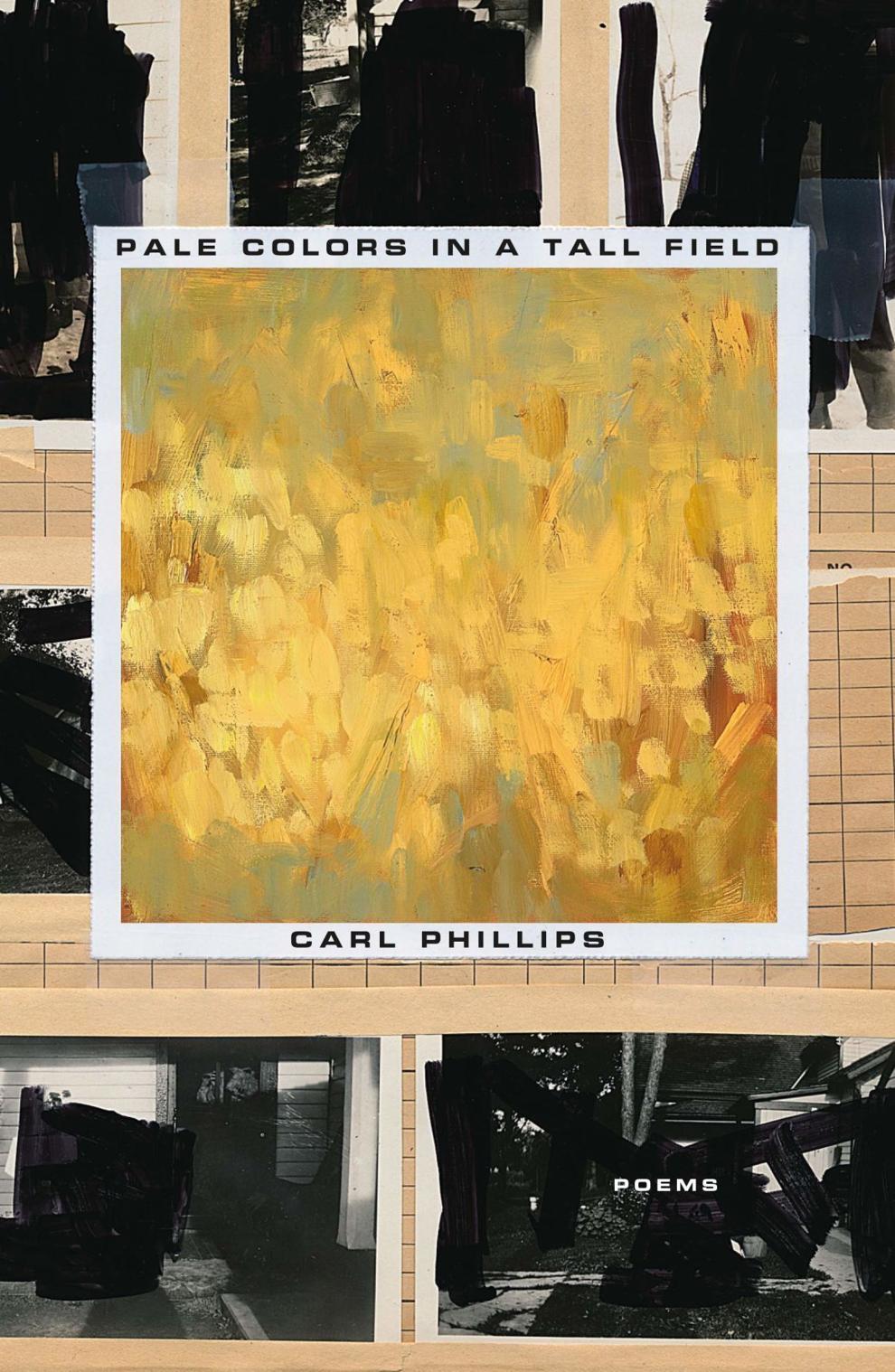 The perspective in this poetry collection, the Washington University professor's 15th, is informed by a wisdom earned from having survived. The poems invite lingering, revisiting, much as we do with our own pasts as a way to understand the present. (Farrar, Straus & Giroux)
"A Promised Land" by Barack Obama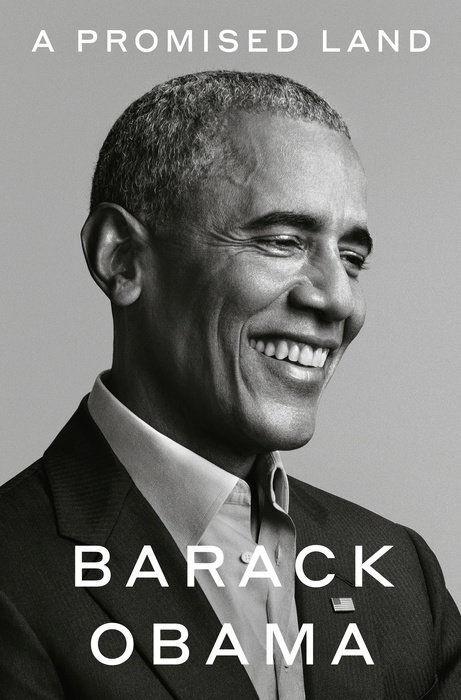 The 44th president's memoir of his first 2½ years in office often reads like a conversation Obama is having with himself — toggling between pride in his administration's accomplishments and self-doubt over whether he did enough. Written in the Trump era, under an administration bent on repudiating everything he stood for, his elegant prose is freighted with uncertainty about the state of our politics, about whether we can ever reach the titular promised land. (Crown)
"Shakespeare in a Divided America" by James Shapiro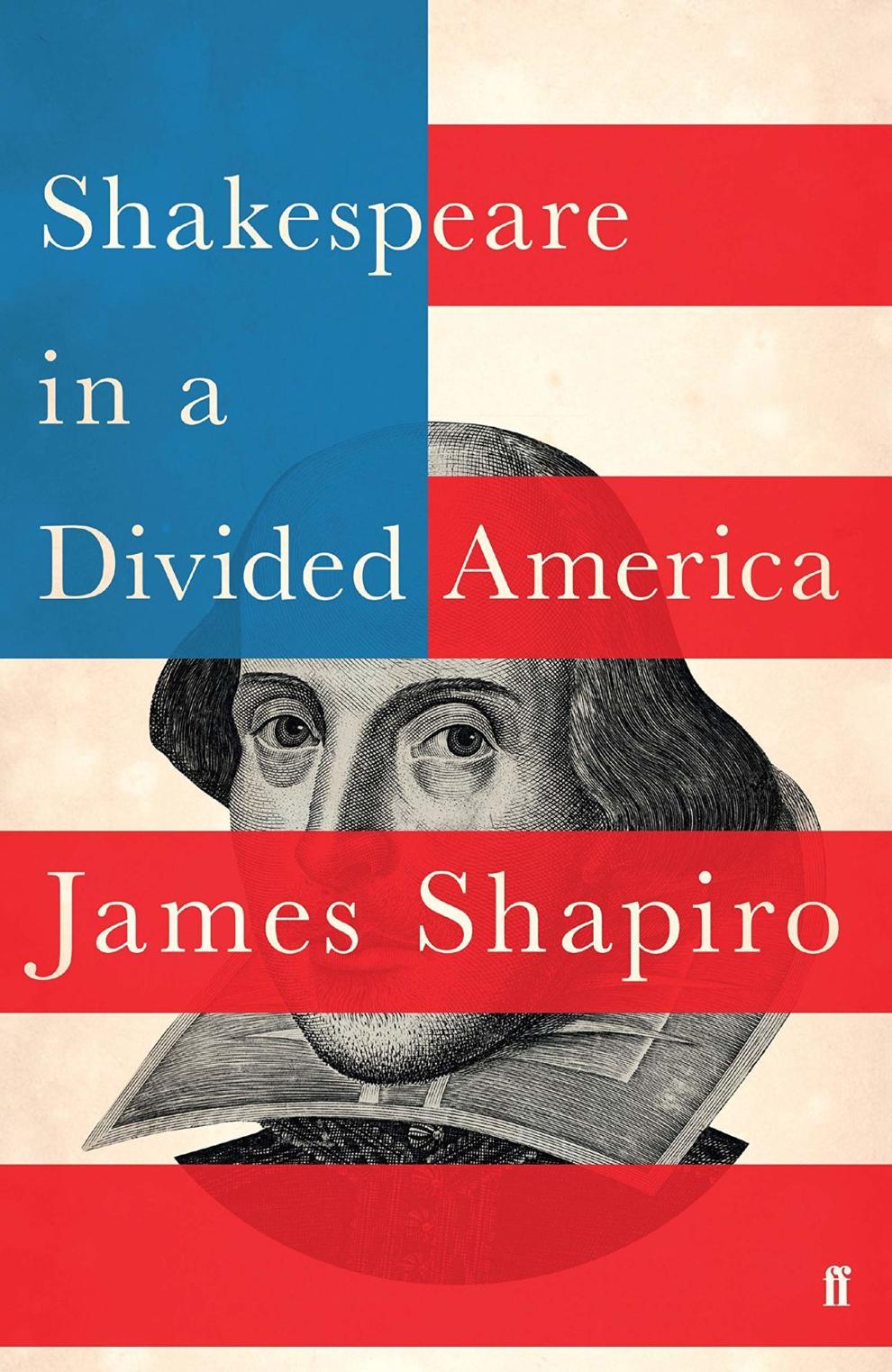 The Columbia University professor makes the case that arguments about the Bard's plays have long reflected our conflicted beliefs as a nation about hot-button issues such as immigration, adultery, homosexuality and interracial love. "His writing continues to function as a canary in a coal mine, alerting us to, among other things, the toxic prejudices poisoning our cultural climate," Shapiro writes in this entertaining and accessible book. (Faber & Faber) 
"The Splendid and the Vile" by Erik Larson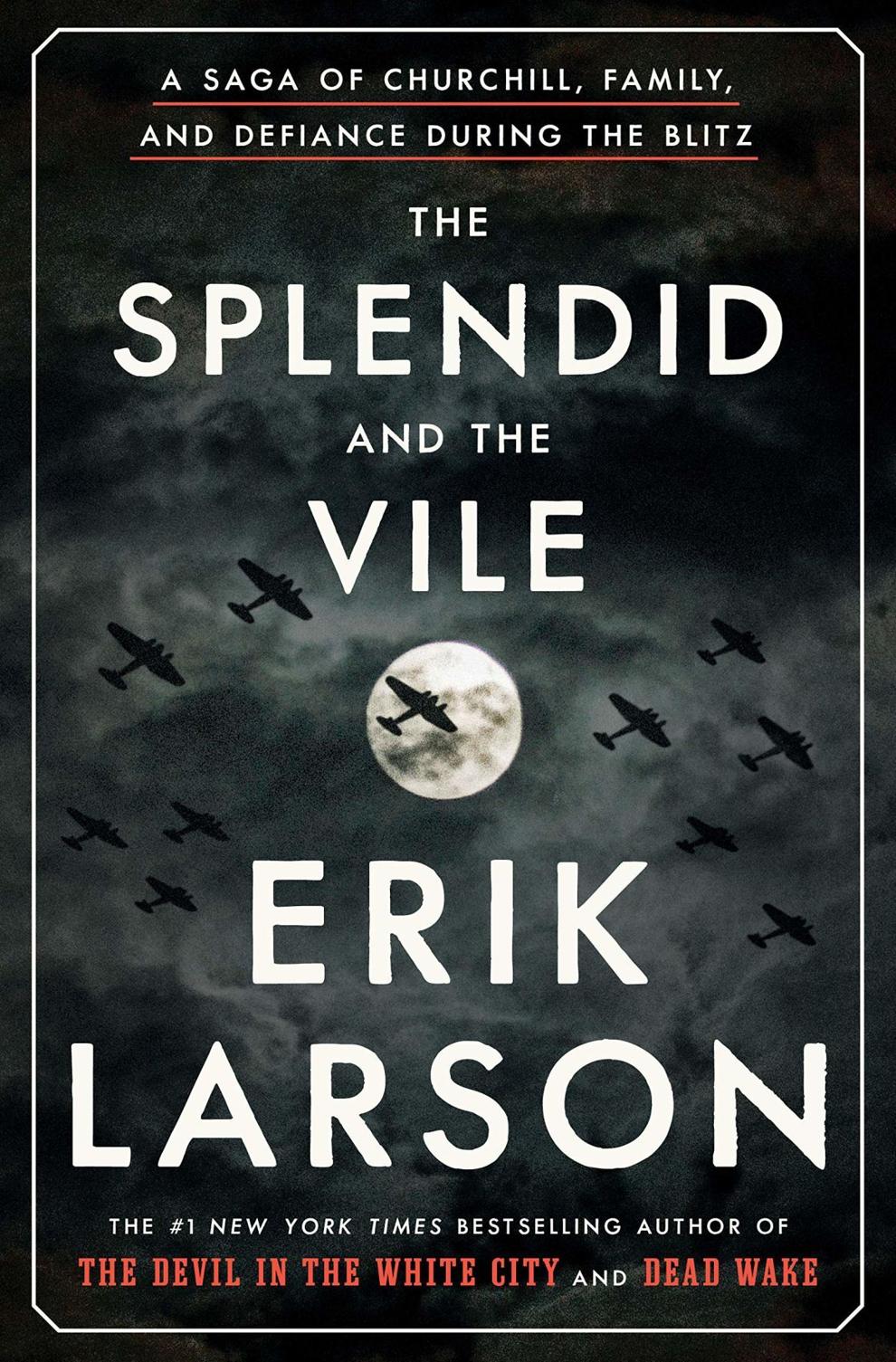 Larson vividly recounts the first year of Winston Churchill's leadership during World War II as Britain stood alone against Hitler and troops bombed the island. The accessible history explores large issues while also bringing to life details about Churchill's family circle. (Crown)
"Soul Full of Coal Dust" by Chris Hamby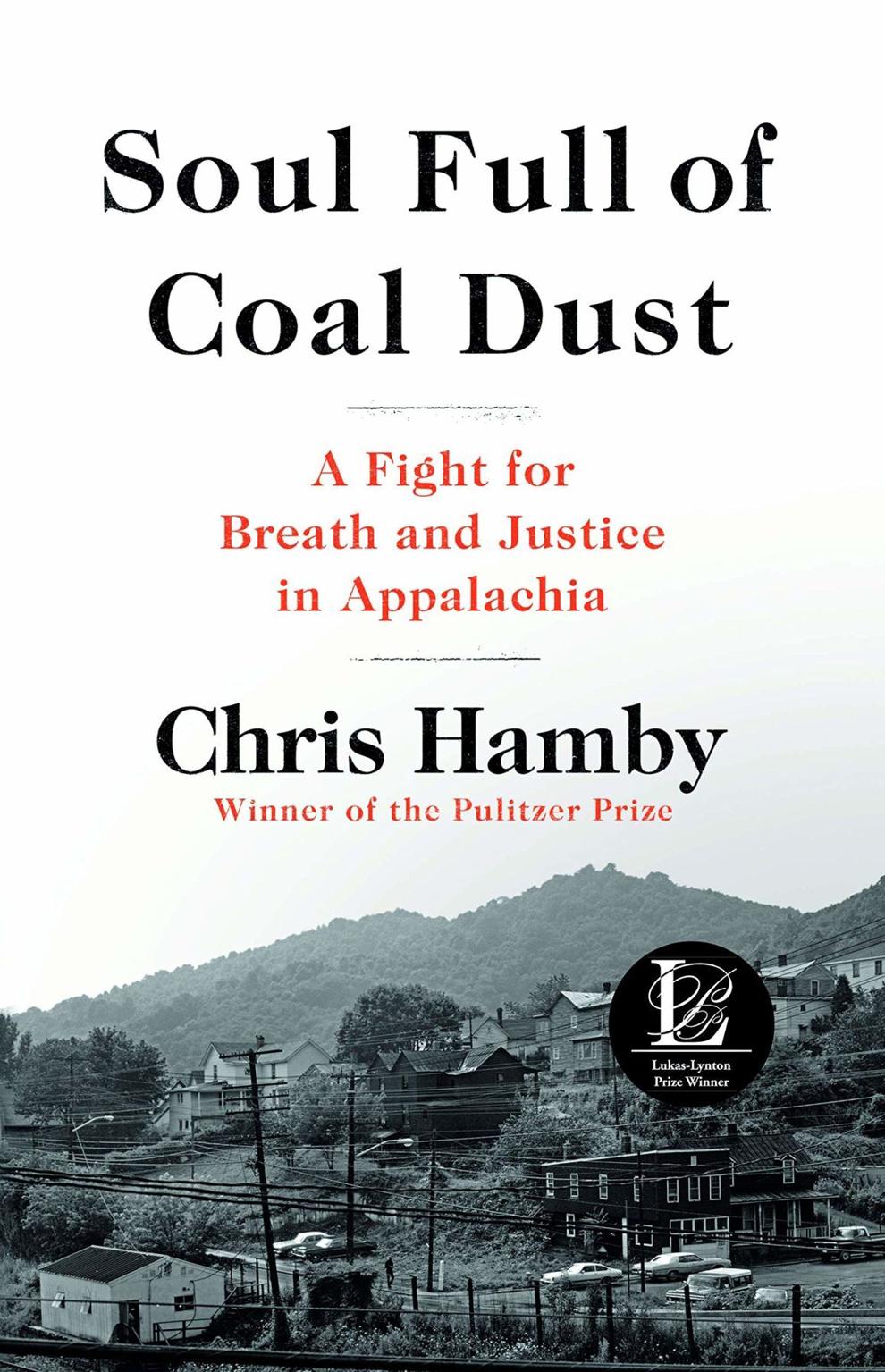 Investigative journalist Hamby spent eight years writing about the health effects of coal mining in Appalachia. With his latest work, he has performed another public service by portraying the often-forgotten people of coal country as active agents in their own history.​ And he offers surprising revelations, such as that black lung disease, or pneumoconiosis, is undergoing a deadly resurgence in central Appalachia. (Little, Brown)
"War: How Conflict Shaped Us" by Margaret MacMillan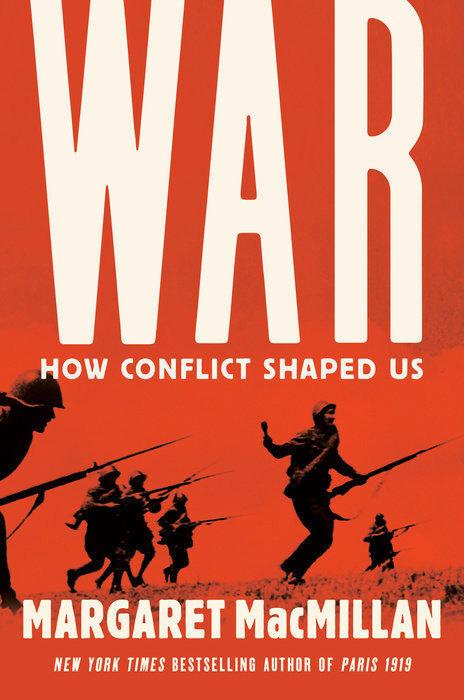 Originating as the prestigious Reith Lectures for the BBC, "War" has no central narrative. But with cold-eyed scrutiny, the expert in international relations portrays our capacity for conflict as neither divine nor demonic but rather something intrinsic to humanity. "In understanding war," she writes, "we understand something about being human." (Random House)
📖 Local favorites 📖
We asked librarians and booksellers about their favorite titles of 2020. Here, in no particular order or style (fiction mixed with nonfiction, adult and children), are their picks.
Kris Kleindienst, co-owner, Left Bank Books
"Recollections of My Nonexistence" by Rebecca Solnit
"The Immortals of Tehran" by Ali Araghi
"Just Us" by Claudia Rankine
"The Broken Heart of America" by Walter Johnson
Sarah Holt, children's and teen specialist, Left Bank Books 
"What We'll Build: Plans for Our Future Together" by Oliver Jeffers (picture book)
"Coo" by Kaela Noel (middle-grade reader)
"Girl, Unframed" by Deb Caletti (young adult)
Shane Mullen, event coordinator, Left Bank Books
"The Cabinets of Barnaby Mayne" by Elsa Hart
"She Come by It Natural" by Sarah Smarsh
"Transcendent Kingdom" by Yaa Gyasi
Emily Hall Schroen, owner, Main Street Books
"The Invisible Life of Addie LaRue" by V.E. Schwab (adult)
"The Princess Will Save You" by Sarah Henning (YA)
"Goddess in the Machine" by Lora Beth Johnson (YA)
"Soulswift" by Megan Bannen (YA)
Melissa Posten, children's buyer, the Novel Neighbor
"Legendborn" by Traci Deonn (YA)
"I Talk Like a River" by Jordan Scott (picture book)
"A Wish in the Dark" by Christina Soontornvat (middle grade)
Holland Saltsman, owner, the Novel Neighbor
"The House in the Cerulean Sea" by T.J. Klune
"Ask Me Anything" by P.Z. Reizin
"Notes From a Young Black Chef" by Kwame Onwuachi and Joshua David Stein
"Hollywood Park" by Mikel Jollett
Alex Weir, manager, Subterranean Books
"The Splendid and the Vile" by Erik Larson
"Wintering" by Katherine May
"Ideas of Reference at Jesuit Hall" by Matthew Freeman
Gena Brady, staff, Subterranean Books
"Piranesi" by Susanna Clarke
"The White Dress" by Nathalie Leger
"Recollections of My Nonexistence" by Rebecca Solnit
Kelly von Plonski, owner, Subterranean Books
"The Vanishing Half" by Brit Bennett
"My Dark Vanessa" by Kate Elizabeth Russell
"Rodham" by Curtis Sittenfeld
Jennifer Alexander, collections development specialist, St. Louis County Library
"Leave the World Behind" by Rumaan Alam
"A Burning" by Megha Majumdar
"Think Like a Monk: Train Your Mind for Peace and Purpose Every Day" by Jay Shetty
Youth services department staff, St. Louis County Library
"The Oldest Student: How Mary Walker Learned to Read" by Rita Lorraine Hubbard
"Everything Sad Is Untrue" by Daniel Nayeri
"City Spies" by James Ponti
Staff, St. Louis Public Library
"Our Favorite Day of the Year" by A.E. Ali, illustrated by Rahele Jomepour Bell (children)
"Twins" by Varian Johnson, illustrated by Shannon Wright (children)
"Race to the Sun" by Rebecca Roanhorse (children)
"A Song Below Water" by Bethany C. Morrow (teens)
"Stamped: Racism, Antiracism, and You" by Jason Reynolds and Ibram X. Kendi (teens)
"The Magic Fish" by Trung Le Nguyen (teens)
"Peace Talks" by Jim Butcher (adults)
"Marshmallow Malice" by Amanda Flower (adults)
"Rodham" by Curtis Sittenfeld (adults)
"A Good Neighborhood" by Therese Anne Fowler (adults)