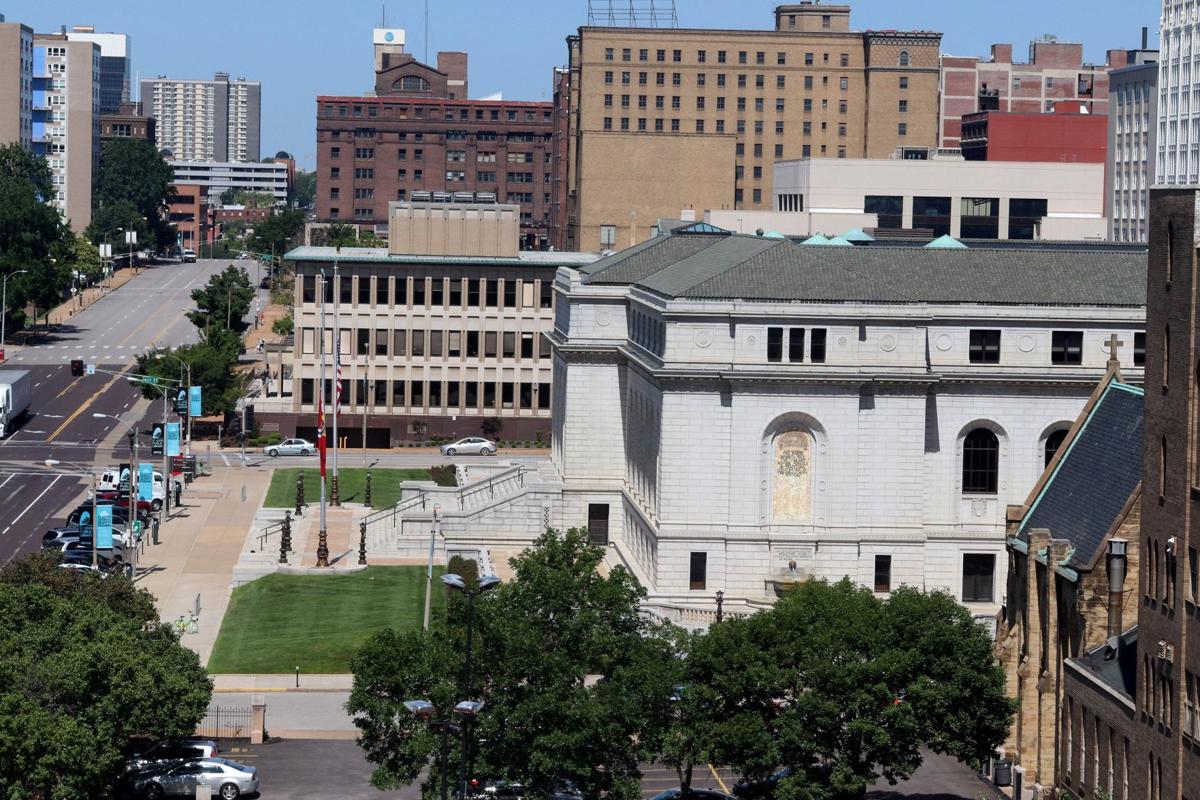 St. Louisans may be able to start going to a few libraries in June during limited hours and with masks required.
Central Library and four St. Louis Public Library branches are expected to reopen June 10, a message to cardholders said on Thursday. There will be separate entrances and exits; hand-washing stations and sanitizer will be available.
Patrons who have very overdue library books can start returning them in book drops on June 1. (There are no fees; the library told patrons to keep checked-out print materials and DVDs, etc., at home during the city shutdown two months ago. During the shutdown, patrons have been able to check out digital materials.)
Returned books will be quarantined for 72 hours.
When lending restarts, users can ask librarians to bring requested books out for curbside pickup. In some libraries, patrons will be able to look at a selection of books in lobbies, where they can stay for 15 minutes. Patrons will not be able to browse most shelves or use seating areas, computers or public restrooms. All meeting rooms will be closed, the library says.
In an email to patrons, the city system said:
"Beginning June 10, five of our locations (Buder, Carpenter, Central, Julia Davis and Schlafly) will be open with small collections you can browse in our lobbies. You can place requests online and pick them up, inside or curbside, at these five locations as well as at Kingshighway, which will be open for curbside pickup only. You can also use our mobile printing option to send documents to our printers. We will print and hold them for you to pick up. Chromebook laptops will be available for check out.
"The hours of operation at these locations will be 5 to 9 p.m. on Wednesdays and 10 a.m. to 2 p.m. on Thursdays, Fridays and Saturdays. Customers can place holds through our online catalog at slpl.org, by using our mobile app, or by calling 314-241-2288."
For complete details about putting holds on books, using the curbside pickup and lobby rules, see the library's explanation at slpl.org/reopening-plan.
The county library was not ready Thursday to announce a reopening date, but communications manager Jennifer McBride said the library's board would meet Monday and more information would follow.
The St. Charles system will also make an announcement early next week, said its communications chief, Lori Beth Crawford.
Concerned about COVID-19?
Sign up now to get the most recent coronavirus headlines and other important local and national news sent to your email inbox daily.