We're scavengers by nature, right?
Always on the hunt for something, competing with our fellow humans, moving ahead, discovering, wanting more.
"We're all hiding nuts for our babies," says Dea Hoover, who is not a squirrel. She's a local tour guide and author of a new book, "STL Scavenger: The Ultimate Search for St. Louis's Hidden Treasures."
"I think it's human nature or animal nature to go find something and to seek out something you don't normally know," she says.
The premise of the book fits with families, groups or individuals seeking to safely escape and have a bit of fun along the way. It contains 366 photos and rhymed clues corresponding to places and landmarks in 17 different neighborhoods across the St. Louis region.
There's a contest component and a chance to win cash — but more on that later.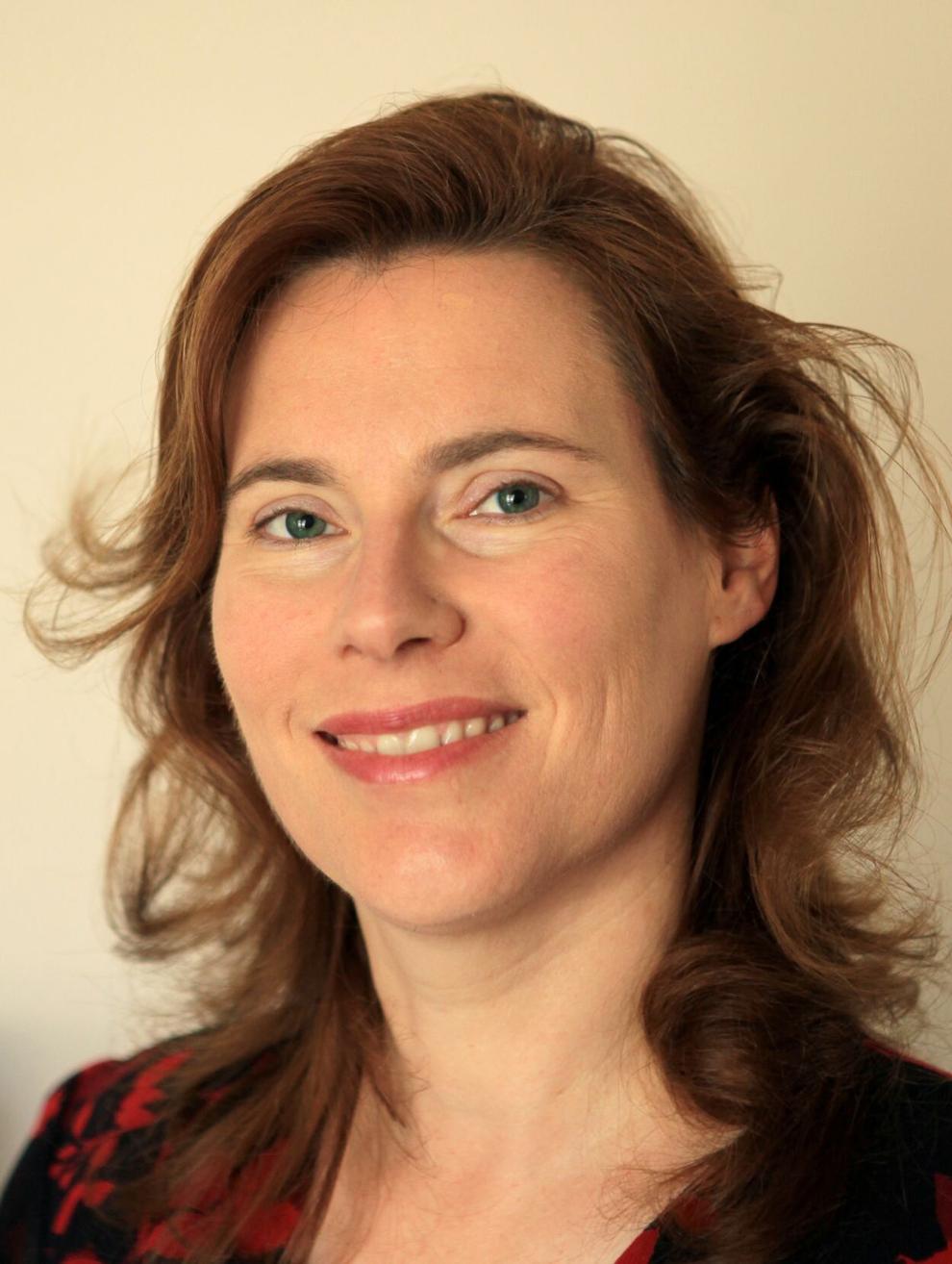 Hoover owns two travel companies: Are We There Yet?, which focuses on outstate and international tours, and Discover St. Louis, which conducts tours around town. Business dried up during the pandemic, and St. Louis-based Reedy Press contacted her with the idea for a scavenger hunt book, knowing her local expertise.
While she can give a six-hour tour of places like Soulard and downtown, she was rustier in other areas such as Edwardsville and Ferguson.
"I learned a ton," she says of the research she did while writing the book. "It was fulfilling my need to learn that I was missing because I was isolated at home. It was so worth it."
To come up with new clues, she'd run errands in an unfamiliar area, pick the brains of longtime business owners and residents, or meander a different way back to her home in the Southwest Gardens neighborhood of St. Louis. She lives there with her husband, Declan Rutan, whom she credits as her "rhyming consultant" for the book's clues.
'The new trivia night'
Scavenger hunts aren't new, but they've picked up steam as a socially distant activity during the pandemic. Companies such as Let's Roam and Operation City Quest offer app-based hunts. The city of Manchester had residents hunt for giant eggs in business windows in the spring, and the Audubon Center at Riverlands offered a "Bows for Birds Challenge" in the winter to encourage people to explore regional parks. Mardi Gras festivities in Soulard also included a scavenger hunt.
Last fall, Haven of Grace, which serves homeless, pregnant women, hosted Haven Hunters, a fundraiser scavenger hunt. Teams had to provide photos proving they'd accomplished tasks — posing as a fountain in front of the Fountain on Locust, posing in front of Crown Candy Kitchen wearing a crown made from items in their car. The hunt was so successful that another one is planned for October.
"I think scavenger hunts might be the new trivia night," says Karen Klaus, development director for Haven of Grace. "People had so much fun."
Trailnet is using an app called TurfHunt to develop scavenger hunts in lieu of community rides that gathered large groups in one place. Riders use a coupon code or pay for access to the hunt, then hit spots along the route, and the app shows photos, videos and more information about the spot.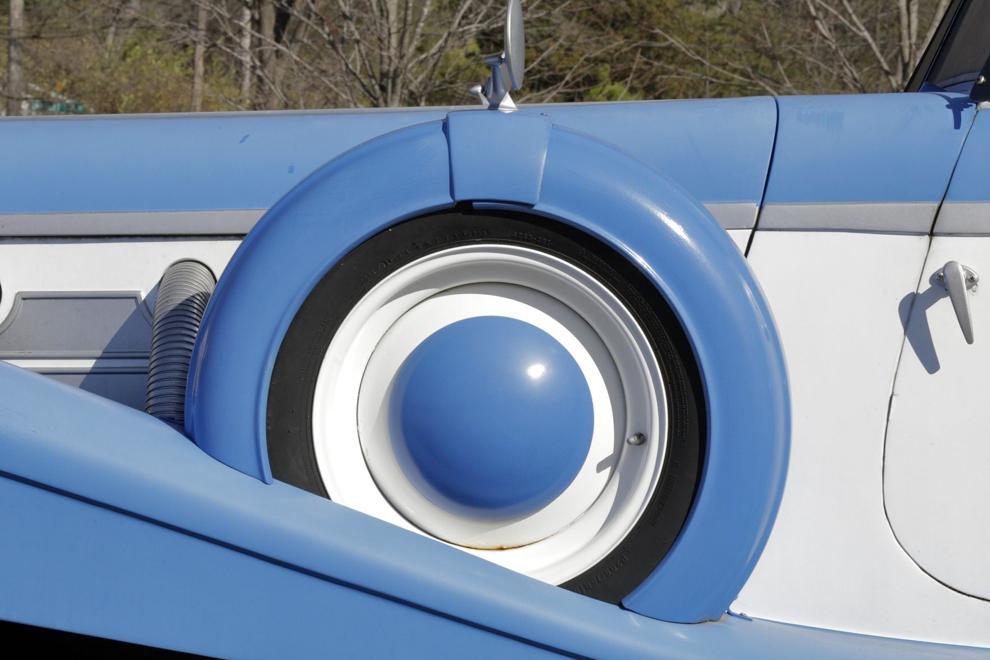 The group is co-hosting an LGBTQIA+ History Community ride through June 30, in conjunction with the Missouri History Museum's "Gateway to Pride" exhibition. A TurfHunt scavenger hunt for EarthDay365 was used to celebrate Earth Month and teach participants about traffic infrastructure. An in-person Juneteenth ride on June 19 will be available the next day on TurfHunt.
Trailnet CEO Cindy Mense says the organization likely will continue to use the app even as restrictions lift.
"I think we can reach more people this way," she says. "Oftentimes, we have a really great event and people are like, 'Oh, I wish I could have come, but I'm too busy.' This way it's available for a longer period of time."
Discovering neighborhoods
"STL Scavenger" author Hoover, 49, grew up in Vandalia, Missouri, and visited St. Louis once a year or so as a treat.
"Until I was 5, our vacation was the zoo and Six Flags and, God bless Mom, she'd forget Grant's Farm was closed on Monday," Hoover says, laughing.
She got to know the city more as a student at Washington University; in the years since, she has become more familiar with areas including Clayton, University City and the Hill by living or working there.
Hoover tried to capture the personalities of the neighborhoods through her clues, which she says were challenging to write because as a tour guide she's used to giving people answers right away.
Some clues are easier and some a bit more of a challenge, even to longtime St. Louis residents.
She knows people will do research on their cellphones, and that's OK — she gives enough context to make the search an adventure, whether it's done from a couch or on foot.
The book doesn't come with an answer key. That's because Hoover is challenging people to solve the clues and submit their answers online by Nov. 15. The people with the most correct answers will be entered into a drawing for a $500 grand prize, and for second- and third-place prizes.
"I think it's human nature to answer questions, and I also think people are very competitive — that's another thing to keep the human race going," Hoover says. "And this draws from that. I think because so many people are from here, I think when they flip this open and see all these neighborhoods, they're going to say, 'Wow — I didn't think of all that.'"
What St. Louis Public Library virtual event • When 7 p.m. May 20 • Where Registration required for access • How much Free • More info 314-352-2900; slpl.bibliocommons.com/events
What Kirkwood Public Library virtual event • When 7 p.m. June 2 • Where Registration required for access • How much Free • More info kirkwoodpubliclibrary.org