St. Louis County Library hasn't forgotten about teenage readers. While most of the libraries' programming is geared toward kids or adults, the first Teen Book Festival aims to bring in its teen audience and allow them to connect with favorite authors.
"We really wanted to reach those voracious teen readers that are so passionate about these authors and these books and give them this big celebration with (a) big, diverse group of popular writers," says Carrie Robb, author events coordinator for St. Louis County Library.
Robb and teen services coordinator Emily McIlvoy teamed up to work for nearly two years on the festival. It brings together 39 authors across 11 panels. The event runs April 8-18.
Originally scheduled for December 2020, the event quickly had to be reimagined for a virtual setting. HEC Media will stream the panels on its Facebook page and the library's page. The Novel Neighbor in Webster Groves will sell books by the authors on each of the panels.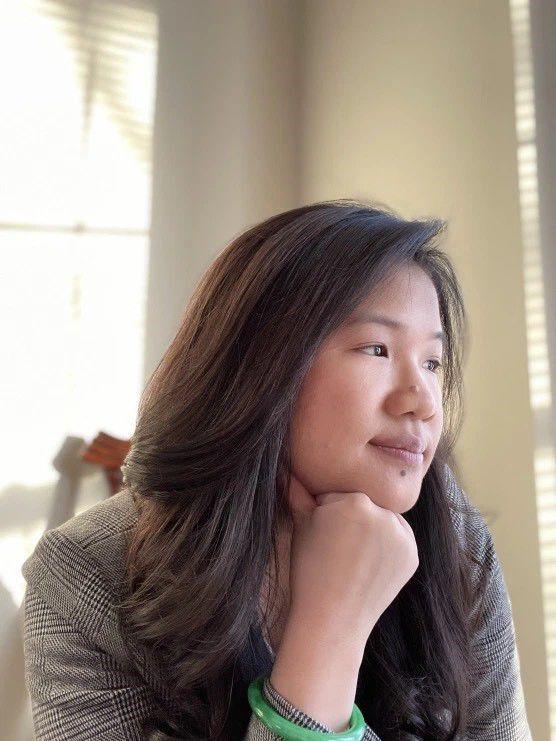 Each panel focuses on different authors, books and subjects ranging from science fiction to sexuality and gender issues.
Robb says a metaphor by Rubine Sims Bishop, an expert in young adult literature, illustrates one of the reasons for the festival's creation. Bishop says books for young adults should offer both a window and a mirror: a mirror, so readers can see themselves in the pages, and a window, so they can see others' lives and build empathy.
Author Loan Le's novel "A Pho Story" offers a window into her life as a Vietnamese American and a mirror for teenagers who may not have seen themselves in characters before.
"It was a really freeing experience to write my experience on page because I didn't have that growing up," Le says. "As a teen, I wasn't really sad about it. When I was younger, I don't think I was really clued in — I didn't know how much I was missing this experience until I actually wrote the book."
Le is on a panel called "All the Feels," which she says is all about the teenage or young adult experience and the changes and emotions they are going through. She will share the screen with authors David Levithan, Robbie Couch and Emma Mills.
"(Teens are) learning about themselves and about the world, and they're growing," Le says. "I think that's what I love about being an author — to show that these characters should be taken seriously.
"In the book and also in real life, we have to listen to young adults. They really are the future. They're going to be (the ones) who are going to lead the country. I wanted to capture that they're growing and they're thinking and feeling, and their voices should never be silenced."
McIlvoy and Robb are excited about another panel, "This Girl Can," which will include Aminah Mae Safi, author of "This Is All Your Fault." Safi credits her dad for being the person who told her she could do things — that she was tough and diligent. Now, she seeks to remind young people, especially young women, of the same idea.
"When you're a teen girl, one of the things that people tell you is that you can't do something or that if you screw up, that's it — like, 'You're done, you're toast.' That's your one error, and you don't get another one," she says. "And that's something that I feel just deeply opposed to. I think we all have a lot more courage than we give ourselves. And I think that comes into my stories no matter what I do."
Robb, McIlvoy, Le and Safi all agree that the Teen Book Festival helps connect teens with their favorite authors. For Le, the festival is a chance to "hang out and pretend we're all in person again." For Safi, it's the connections she makes with her readers.
For McIlvoy, it's a reminder.
"Not that teens fall through the cracks, but (the festival is important) because they have so many things going on: They have school, extracurriculars, jobs. So (we want them) to see that the library is still here for them when they need us," she says.