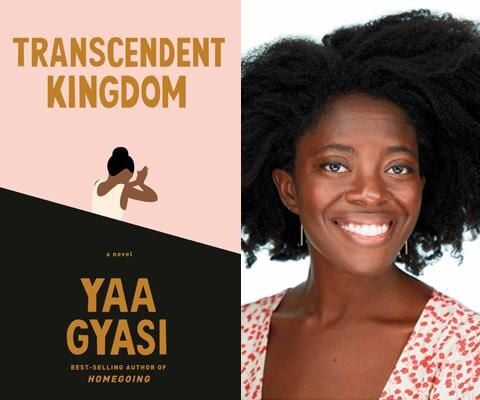 Though she only just published her second novel, reconciliation is already a favorite theme of Yaa Gyasi. Her masterful 2016 debut, "Homegoing," which spanned centuries in Ghana and the United States, portrayed characters who wrestled with past familial and societal upheaval in order to live in the present.
"Transcendent Kingdom," which came out earlier this month, features a protagonist who forges a path in science while living with her ailing mother, a symbol of their shared religious past.
Gyasi says she was keenly aware of that parallel when writing "Transcendent Kingdom."
"It's happening on a much more intimate scale," says Gyasi, "but there's still this sense that one's past follows you, and the injustices of the past have an impact on the present. So I think it's still about how trauma has a lingering effect — not just with grand social injustices like racism and patriarchy, but she's also dealing on an intimate level with a mother who does not have the capacity to care for her in the way that she needs or wants to be cared for."
Gyasi, 31, was born in Ghana and moved to the United States two years later. Her family lived in a few spots in the Midwest before settling in Huntsville, Alabama, where she spent most of her childhood and adolescence. She now lives in Brooklyn, where she discussed her book in a phone interview.
Gifty, the novel's main character, also grows up in Huntsville, where she is born of Ghanaian parents. Gifty doesn't think that she fits in, and families in Huntsville seem to agree. When we meet her, she is stuck. In flashback, we learn about her brother's opioid addiction and its splintering effect on her family, and present-day Gifty, a sixth-year Ph.D. student studying reward-seeking behavior in mice, is stuck between fact and faith.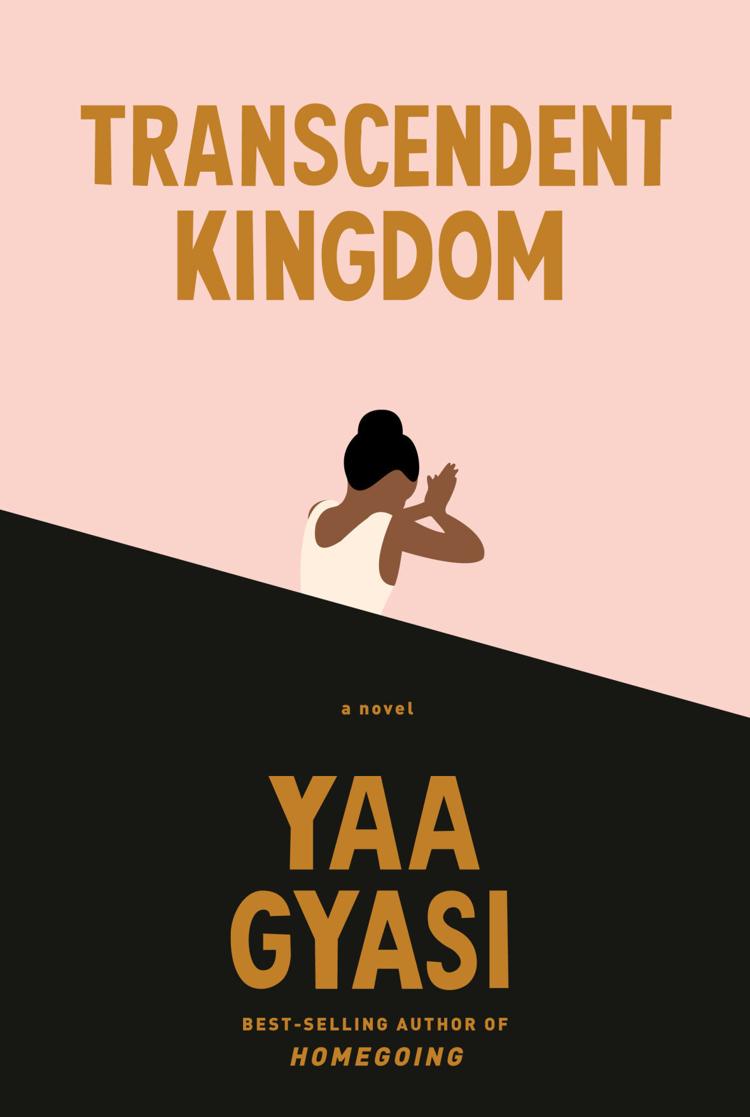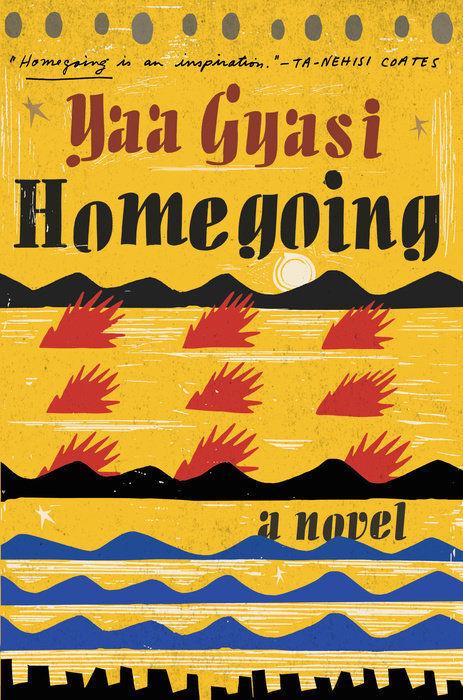 The result is a heartbreaking novel whose intimacy contrasts with the sweeping scale of "Homegoing." Gyasi says she found that shift both freeing and intimidating.
"'Homegoing' was nice in a way that it had these formal constraints, these structural constraints that guided my hand," she says. "Even though I wasn't working off of an outline, I did have a family tree, and I knew, almost mathematically, how many years I needed to cover in order to get from 18th-century Ghana to present-day America."
With "Transcendent Kingdom," she says, "it was scary at first, I have to admit. I kept saying things like, 'how does one structure a novel?' I didn't know how to make it last, if that makes sense. I couldn't see the musculature of the book like I did with 'Homegoing.' There was a chance that I would get 100 pages in and see it was falling apart."
Not only does "Transcendent Kingdom" not fall apart, but it elegantly unfolds and reveals itself with each memory and interaction. Along the way, Gyasi treats addiction with great care and empathy; Gifty's brother is both disconnected from and painfully aware of the family he has left behind. Gifty, too, is addicted; her search for meaning in chaos is often mirrored by the mice who seek reward at any cost. (Also bothersome to Gifty, however, is the randomness of some mice's indifference.)
Gyasi says this focus on addiction was partly due to increased national attention to the opioid epidemic.
"I found a lot of the pieces that were being written to be really moving and having a heart-wrenching and humanizing view of the lives of the people who were going through opioid abuse disorder," she says. "One of the things that really struck me was the shift into talking about it as the health care crisis that it is, and a shift away from the language of criminalization that we see often used when we talk about addiction, particularly addiction that affects Black people. So I think it was an opportunity for me to write a similar story that puts health care at the center, science at the center, and was humanizing and sensitive and compassionate."
The themes of addiction, faith and reconciliation are seemingly disparate, but Gyasi gracefully weaves them into Gifty's story, making the reader, like Gifty, realize that life is a balance of trust and empirical proof.
Gyasi is unsure whether she'll focus on similar or different ideas for her next project.
"I have the faintest idea of something," she says, "but I have found now that the thing that I think I'm writing at the beginning of a project never ends up being what I'm actually writing. So I'm just going to continue to mull over it and see what it becomes."
She, too, is a person of faith.
David Brusie is a teacher and writer who lives near Boston.
These 20 fiction and 20 nonfiction titles are among titles that are predicted to be the biggest books of 2020.
Stay up-to-date on what's happening
Receive the latest in local entertainment news in your inbox weekly!