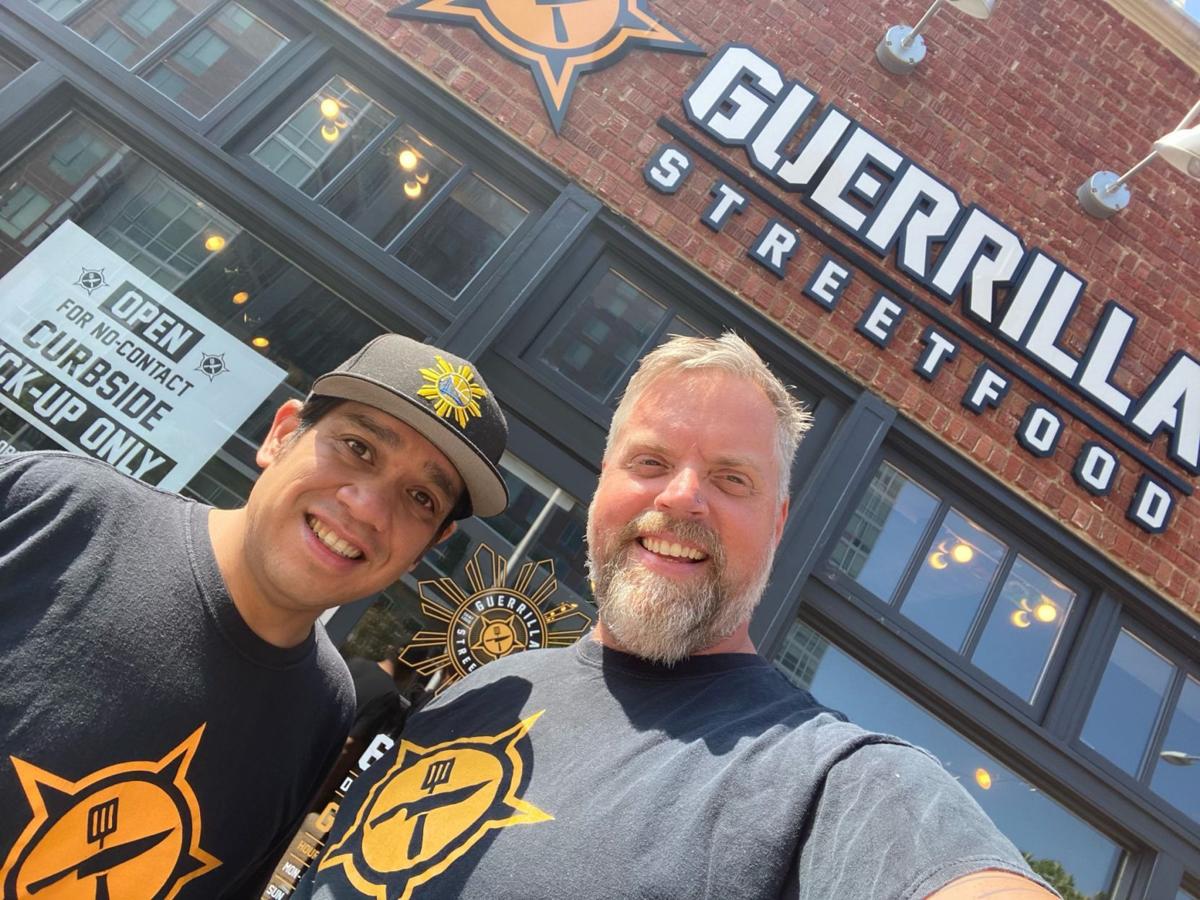 When Joel Crespo and Brian Hardesty launched Guerrilla Street Food in 2011, there were few other food trucks in St. Louis — and even fewer restaurants serving Filipino cuisine, if there were any at all.
By January 2020, with the opening of its new storefront in Webster Groves, Guerrilla Street Food had expanded to include four brick-and-mortar locations and a stand inside 2nd Shift Brewing's tasting room in addition to the truck. Its Filipino-American fare was a fixture of my STL 100, ranking as high as No. 15 in 2018.
But even before the pandemic arrived in March, Crespo and Hardesty faced a reckoning. The scale of the Guerrilla Street Food operation — the amount of ingredients needed for multiple locations, the desire to keep prices low — was overwhelming.
"It just kind of steered us in a direction where we didn't even realize it until it was so far gone," Hardesty says. "We weren't serving any local ingredients. You go to one location, and something tasted different than (at) another one, or the portion size was different. All this stuff was just off."
The Guerrilla Street Food stands at Tropical Liqueurs in the Grove and Two Plumbers Brewery in St. Charles had already closed in 2019. In February of last year, Crespo and Hardesty shuttered the storefronts in Tower Grove East and Maryland Heights; seven months later, they pulled the plug on the Delmar Loop location and the 2nd Shift Brewing stand.
Now there is only the Guerrilla Street Food in Webster Groves and the truck, but Hardesty and Crespo, with chef Brett Becker, have rededicated themselves to using fresh, local ingredients, and when I interviewed the duo in March, both were upbeat about the state of the restaurant.
"We've completely refocused on our menu and our level of service," Hardesty says. "And honestly, pandemic-wise, cutting out our dining-room (service) made us able to do that even further, because now it's just 100% focused on the food and then safely serving it."
For Crespo, Guerrilla Street Food has come full circle to its food-truck roots. As he and Hardesty discussed how they would accomplish their new goals, he says, "we were being nostalgic about how it was when we first started as a food truck … going to the market and seeing what looks good and coming up with interesting menu items based on that — and just how we were working with more local farmers and local vendors and stuff like that."
Guerrilla Street Food found itself part of a global "explosion" of Filipino restaurants, food trucks and pop-ups over the past decade, Crespo says.
"That led to us wanting to further that cause and that movement and that level of visibility for Filipino cuisine," he says.
Crespo and Hardesty traveled to the Philippines in 2017 and, inspired by the night markets they visited there, hosted two Filipino Night Markets here, with cooking demonstrations and chefs from other cities. There were collaborations and plans for further pop-ups and travel.
"It was a lot," Crespo says. "It was a whirlwind."
They had all kinds of aspirations, Hardesty says. The pressure was internal.
"It was us going, 'Let's go. Let's make this happen,'" he says. "And I think we just tried to make it happen too soon with not enough knowledge of how to make that happen properly."
Both Crespo and Hardesty are parents, and Crespo says family life has also helped put into perspective "what's important and making sure that we spend enough time with our children and our families and making sure that is stable.
"And especially in pandemic times — that's accentuated or exacerbated that idea, for sure, as well."
Where Guerrilla Street Food, 43 South Old Orchard Avenue, Webster Groves • More info 314-274-2528; guerrillastreetfood.com