The pork steak is a staple of backyard grilling in St. Louis, but as with most things pig, it reaches its full potential in the smoker. And while the pork steak might not (yet) have the barbecue cachet of ribs or brisket, in the hands of Anita and Kenneth Matthews, the cut has become the signature dish of Ms. Piggies' Smokehouse.
The success of Ms. Piggies' pork steak begins with the quality of the meat itself, Anita says. Each steak is cut by hand to the restaurant's specifications. The Matthews season each with Ms. Piggies' dry rub — a secret recipe, naturally — and then smoke it with hickory wood for 12 to 14 hours.
The result should be a tender pork steak, Anita says, "but you still want a little firmness there that they can chew on it."
The Matthews opened Ms. Piggies' in 1999. It marked a second career for both. They had each worked a corporate job; they hadn't wanted to pursue their barbecue dream while also raising children.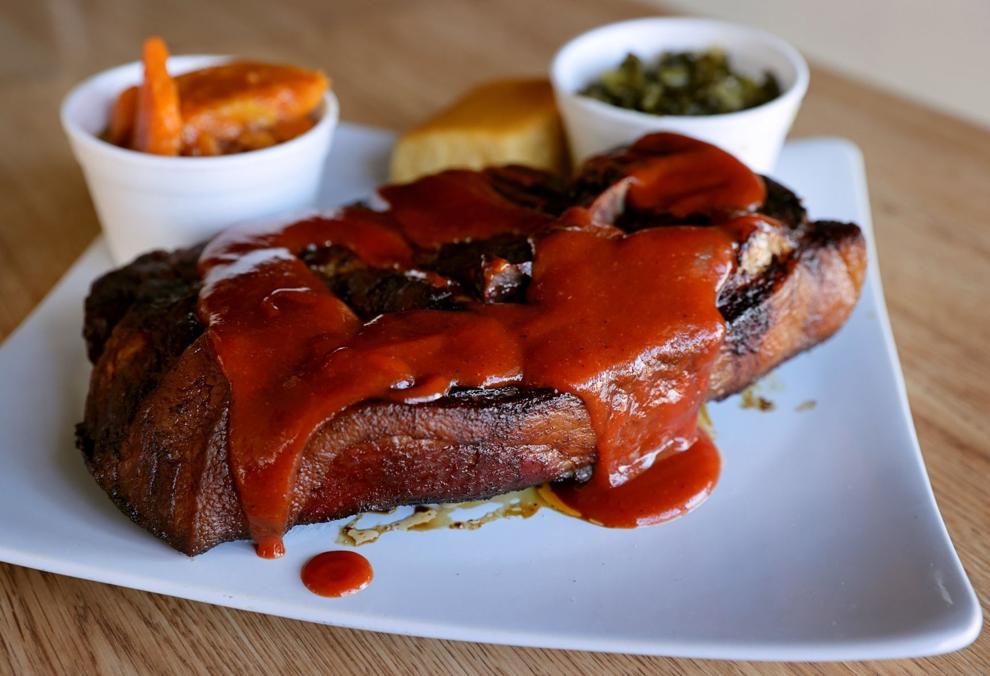 "So we waited until they graduated from college and started their own lives and said, 'OK, let's do it,'" Anita says. "If we fail, it'll just be us."
To guide Ms. Piggies' pork steaks and other meats, she still thinks back to the advice a longtime pitmaster offered her and Kenneth when they were starting out:
"He said, 'Whatever you do, don't let nobody touch your meat. One person. You do it yourself. Don't let nobody touch it because it won't be the same.'
"And you know, that's a true statement."
Where Ms. Piggies' Smokehouse, 10612 Page Avenue, St. Louis County • More info 314-428-7776; mspiggiessmokehouse.com