On Wednesdays, we eat kibbe.
"It's the tradition," says Denise Seifert of Imperial. "It's passed down generation to generation."
Midweek luncheons at St. Raymond Maronite Cathedral started almost 80 years ago, when women sold traditional Lebanese food in the neighborhood south of downtown to help pay the church's bills.
Seifert's grandmother was among that enterprising group. Seifert, a retired schoolteacher, is a third-generation parishioner and one of the volunteer managers overseeing the Middle Eastern menu of spinach pies, cabbage rolls, lentils and rice, and baklava.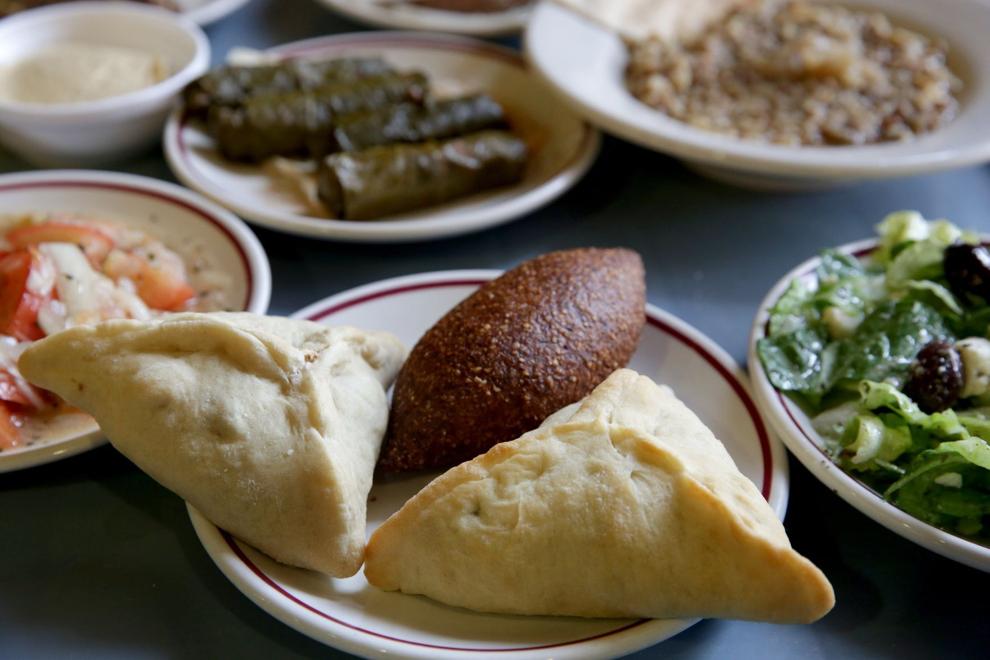 And the kibbe, of course.
She prefers kibbe nayee — ground sirloin with wheat, onion and spices, served raw. But the real crowd-pleasers are what everyone refers to as "the footballs," Seifert says. Kibbe aras are pockets of meat dough stuffed with a meat filling, then deep fried.
Calories don't count on Wednesdays.
Pre-pandemic, St. Raymond's lunches were served cafeteria-style in the banquet hall. A line of families and downtown powerbrokers would stretch out the door. Since June, a slightly pared-down menu has been offered for curbside pickup, with pre-orders taken online through Tuesday night.
"It's been a positive learning experience," Seifert says. "Our regulars have been supportive. People have been very receptive."
The Wednesday tradition lives on.