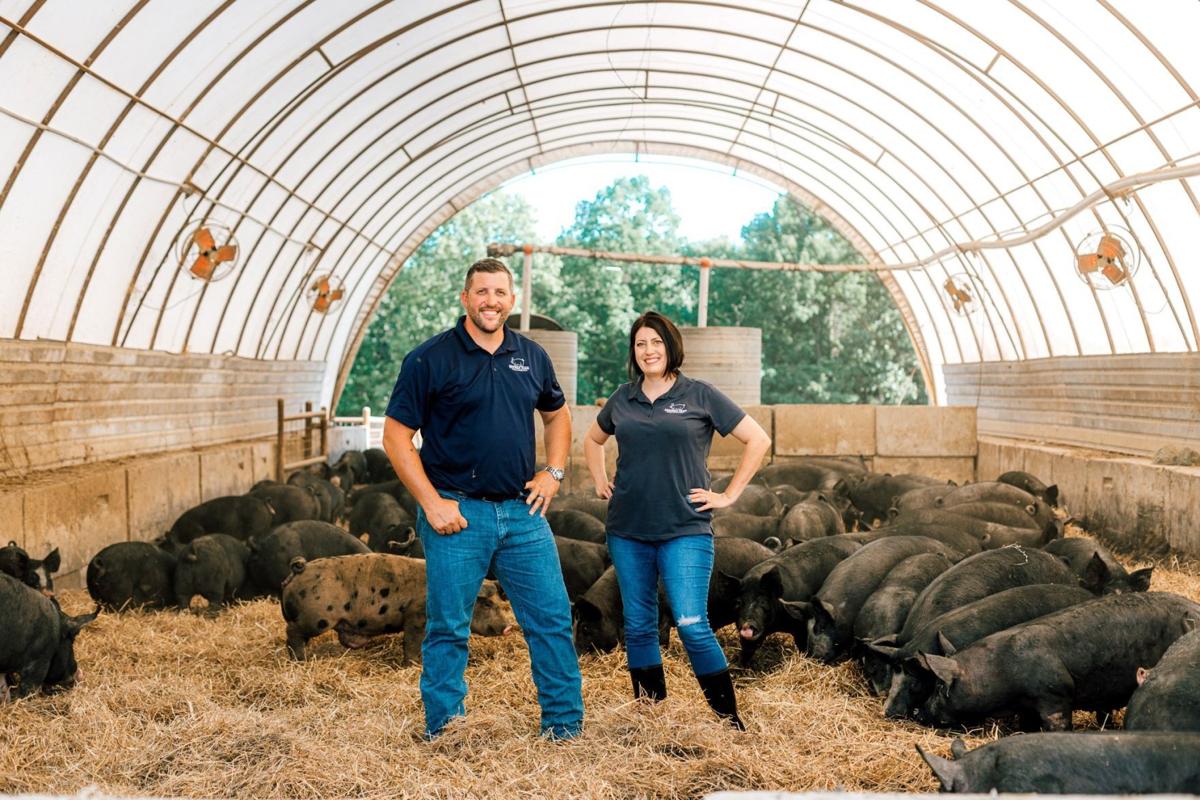 Before the pandemic, food service was 90% of Newman Farm's business.
"All of that went dead instantly" in March 2020, David Newman says. "And what was crazy is, it wasn't like gradually dead. It just all died in five days. Our orders went to nothing in five days."
Newman is a third-generation farmer. For the past 25 years, his family's farm in Myrtle, Missouri, has focused on heritage-breed Berkshire pork. The meat has been showcased at such nationally acclaimed, ingredient-conscious restaurants as Vicia in the Central West End.
Newman met with his small staff. The path was clear: "In order to survive, we are going to have to pivot."
This was not simply a matter of building an online storefront for direct-to-consumer retail. Newman Farm had to rethink how it processed its meat. How many consumers need or have space to store 5 pounds of bacon or 10 pounds of ground pork — let alone a whole carcass?
The Newmans settled on a sort of pop-up model, taking preorders for $50 and $100 bundles of different cuts and then driving the boxes to St. Louis or Memphis, Tennessee. They brought more of these Grab-and-Go boxes than there were preorders.
"And people would just stop and say, you know, 'What's the story? What are you guys doing?'" Newman says.
"It (gave) us an opportunity to tell a story. We're a local family farm, and we emphasize quality, and life sucks right now. You need food, and we're farmers and we feed people, and this may be nontraditional, but this is how we're going to have to do it for a while."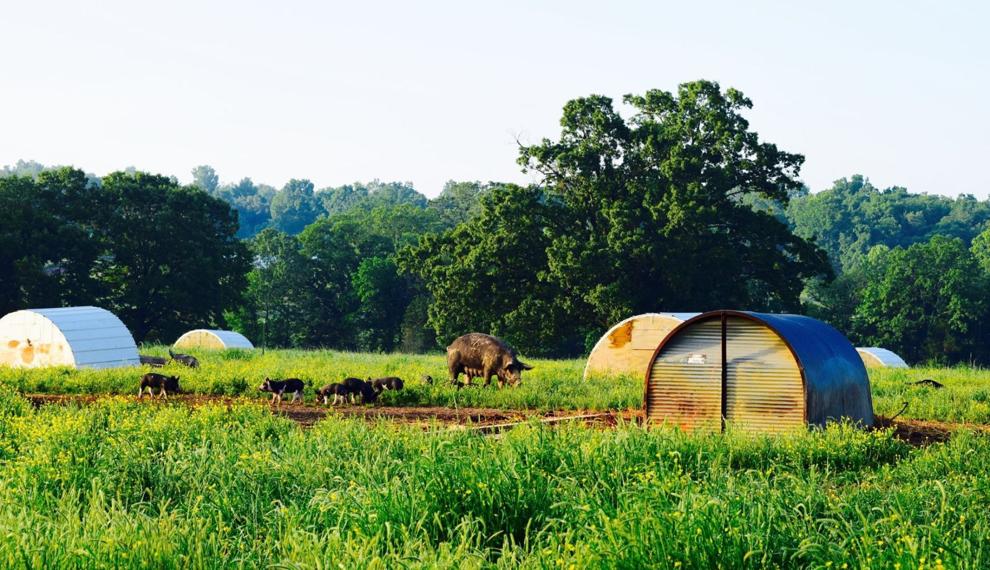 Over the past year, Newman Farm's retail sales have evolved based on practical considerations (carting unsold boxes back home is a pain) and consumer requests for beef and chicken as well as pork.
In place of the Grab-and-Go bundles (and in addition to a-la-carte retail sales), Newman Farm now offers Farmstock, a monthly subscription program. Subscribers receive a box that includes the farm's own pork and beef, chicken from Buttonwood Farm in California, Missouri, and add-ons from St. Louis restaurants. The box in March featured a recipe and spices from Grace Meat + Three.
"The long-term sustainability of farming is going to be redefined as a result of this pandemic," Newman says. "And there is no such thing anymore as a consistent funding source."
As with any business, cash flow is paramount.
"So our dream is that we're able to provide all these customers long-term with a variety of protein every month shipped for free directly to their door," he says.
To be clear, Newman Farm remains in the food service business, and Newman thinks this summer will be "nuts" at restaurants as the pandemic ebbs.
"We don't want to capture all (of the restaurants') meals," Newman says. "But even (if) it's nuts, people aren't going to be able to go out to eat seven days a week."