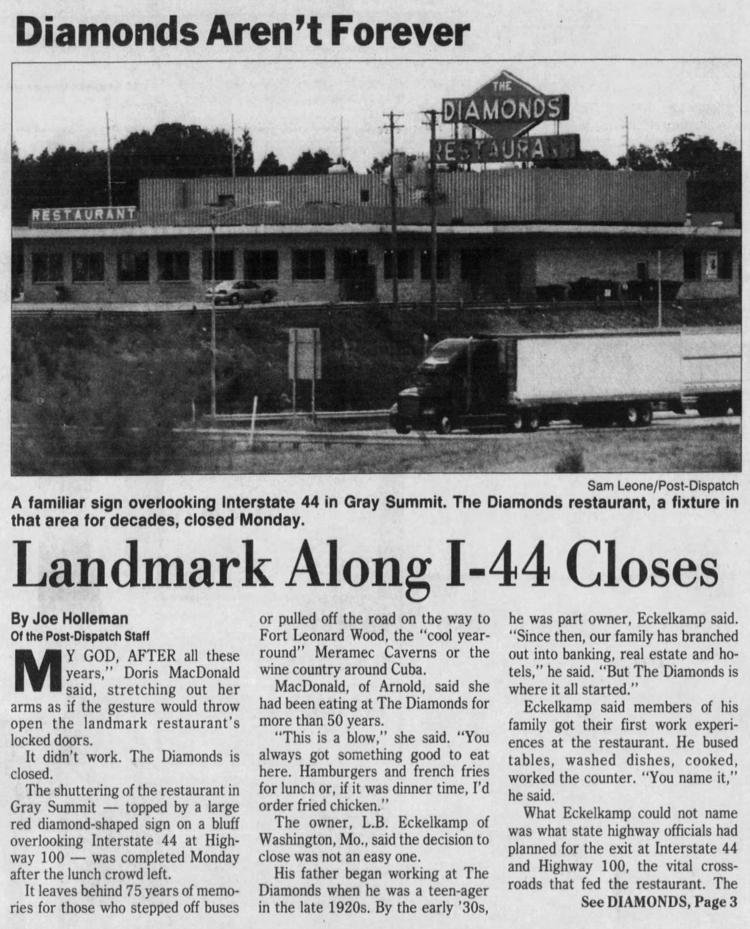 The original Diamonds opened in 1919 on Route 66 at Route 100. The building's shape provided its name. In the 1930s and 40s, as many as 70 buses a day would stop at the Diamonds.
In 1959, Highway 44 opened, and 10 years later, The Diamonds relocated to a spot right along that highway.
On Sept. 11, 1995, The Diamonds Restaurant on Highway 44 at Highway 100 in Gray Summit served its last dinner.