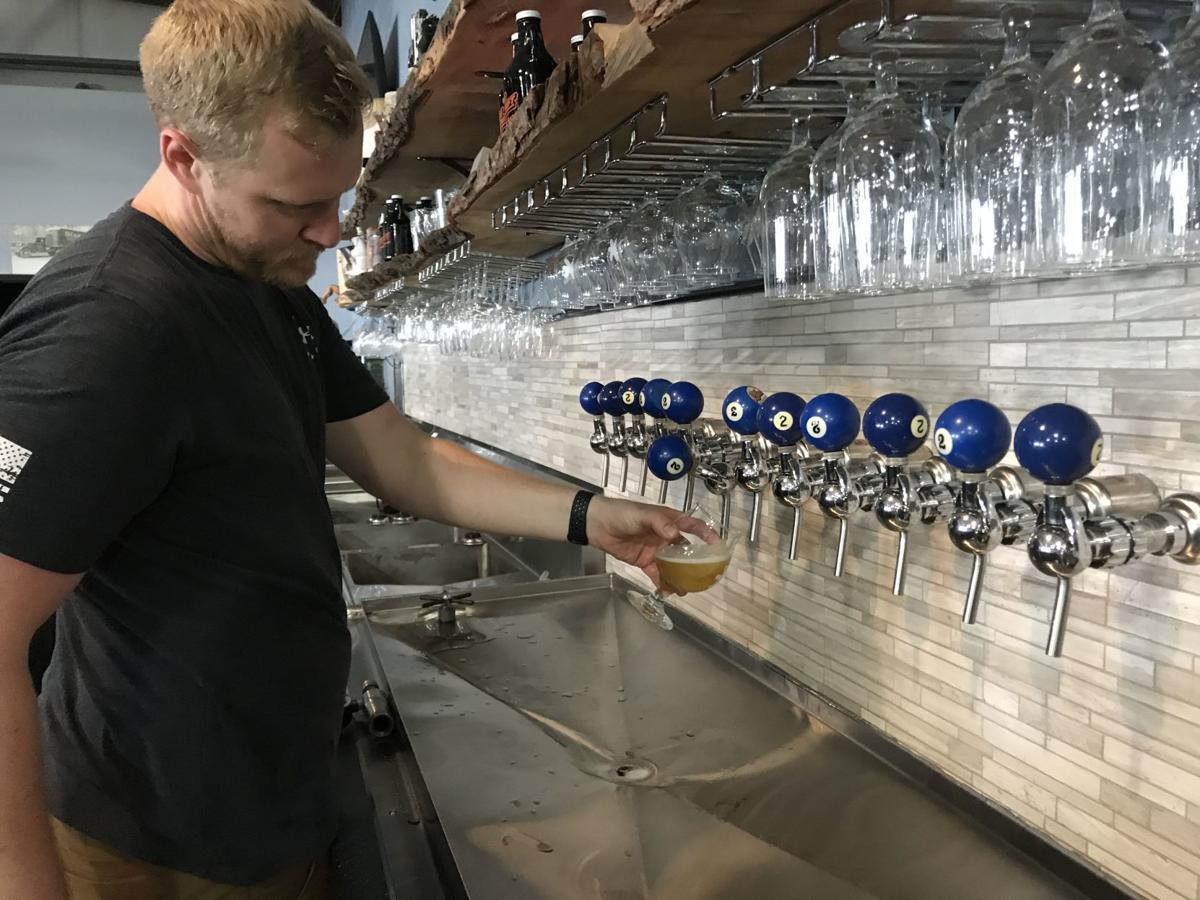 The evolution of IPA never ends.
That's the verbiage used on the beer label of 2nd Shift Brewing's Brut IPA. Words have rarely been truer.
Brut IPAs, a beer style akin to the taste of (you've probably already guessed it) Champagne that has quickly spread across the country, have muscled their way into the St. Louis beer scene.
Aside from 2nd Shift, at least two other local craft brewers — Center Ice Brewing and 4204 Main Street — are now pouring variations of the beer. Brut IPAs feature a dry finish thanks to an enzyme called amyloglucosidase that breaks down sugars during various points of fermentation. And even though the beer is loaded with hops, it's not overly bitter because of the way the hops are added to the brew.
But enough with the technical jargon — this stuff is delicious.
If you like Champagne or sparkling wine and enjoy quality, good-tasting beer, you'll enjoy drinking a Brut.
The best part is because Brut IPAs are so new — they're not even a recognized beer style by the Brewers Association yet — brewers are left to their own devices to come up with a recipe, meaning the Brut IPAs at the three local brewers mentioned above, aside from having the same dry finish, are unique in their own flavors, aroma and alcoholic makeup.
Keith Hefley, head brewer at 4204 Main in Belleville, said the brewery flew in more than 300 gallons of gewurztraminer grape concentrate to make its Tickle Brut IPA. The gewurztraminer grape is a white wine grape that has both dry and sweet characteristics. And it shows in Tickle, which thanks to its heavily carbonated body pleases the palate and drinks much lighter than its 7.9 percent ABV billing.
Hefley said 4204 Main executives think Tickle will be a big seller moving forward, and the brewery will be selling it on store shelves in cans by October.
2nd Shift's Brut IPA, made in collaboration with Transient Brewing in Michigan, is made with Amarillo and Idaho 7 hops. That probably means little to Average Joe Craft Drinker. But because of 2nd Shift's Brut IPA bone-dry drinkability, they'll be sure to enjoy the aroma of pineapple and oranges .
Mike Manning, brewer at 2nd Shift, said the style originated on the West Coast and quickly caught on given the rapid growth following other new styles like New England IPAs, known for their hazy appearance, or the Milkshake IPAs, which use lactose.
2nd Shift made the first batch of the beer over the summer and quickly sold out. It's now on its second run of the beer, which is available in cans and draft at its brewery, at 1601 Sublette Avenue in St. Louis.
Center Ice Brewery, meanwhile, appears to be the first brewery in St. Louis to brew a Brut with its variant, called the Beauty Brut IPA, which premiered in April and is 7 percent ABV.
Center Ice owner Steve Albers said his head brewer, Bill McFarland, showed him an article about a new type of beer being conjured up in San Francisco called a Brut IPA.
"We wanted to jump all over experimenting with this new style," Albers said.
The Beauty is a mimosa-inspired Brut IPA, with more than 130 pounds of zested-by-hand orange going into the brew. Albers said it quickly became a top three beer and will be a core brand for Center Ice moving forward. And a "The Beauty Series" highlighting variants of the Brut IPA is also planned.
These three are the first brewers to offer a Brut IPA, but they'll surely not be the last. You can bank on at least a half-dozen other craft beermakers to join the fray. And if they prove to be in demand year-round, a majority of St. Louis brewers will begin making these types of beers.
For now, head over to one of these three craft breweries to try out one of the newest beer styles around.