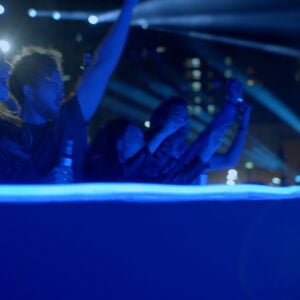 As Super Bowl XLIX nears, Bud Light is offering a a sneak peek of its Bud Light ad that features the 1980s arcade game, Pac Man. 
The 15-second Bud Light "Coin" ad teaser released Friday on YouTube shows a bartender asking a guy: "So, if I gave you a Bud Light, you're up for whatever happens?"  
Last year, Bud Light debuted the "Up for Whatever" phrase at the Super Bowl as part of the new ad campaign for the country's top selling beer.
This year, Anheuser-Busch is buying 3½ minutes of air time during Super Bowl XLIX on Sunday, Feb. 1, for Budweiser and Bud Light ads. St. Louis-based A-B is the U.S. headquarters for A-B InBev.