Miller Lite is going after rival Bud Light in new ads set to air next week. 
It's the first time in several years that Miller Lite has called out the top selling beer in America, Bud Light, by name in its advertising, as light beer sales continue to decline. Combined, Bud Light and Miller Lite sales volume total 32 percent, down from nearly 36 percent in 2007, according to industry publication Beer Marketer's Insights. 
The 15-second spots, set to debut Oct. 2 during NFL games, have a "more competitive narrative" than its current ad lineup, Greg Butler, senior director of Miller Coors' Miller family of brands, told the Post-Dispatch.  
Responding to Bud Light's "Raise one to right now" tagline, one of Miller Lite's new ads says: "Bud Light says raise one to right now, so why not raise the right one," adding, "Miller Lite has more taste and half the carbs." 
Another ad mocks Bud Light's politically themed "Bud Light Party" ads that star Seth Rogen and Amy Schumer. One of Miller Lite's new ad states: "Apparently Bud Light is inviting everyone to join their party. Thanks for the invite, we'll bring Miller Lite."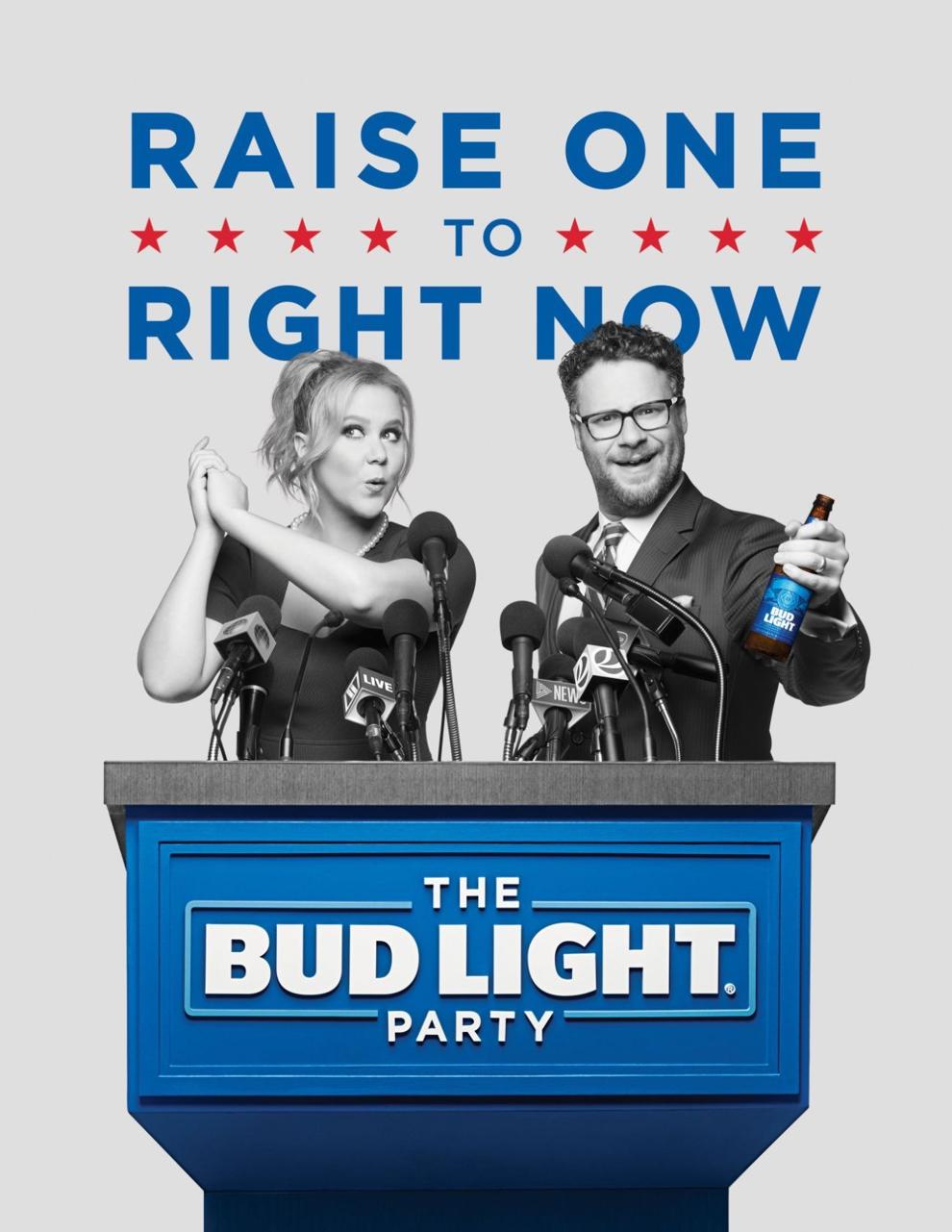 Butler said the new ads are a continuation of its efforts beginning in 2014 to accentuate Miller Lite's pride in its beer highlighted by the return of its original white can and label design. "The messaging is less about humor and celebrities and more about what makes our beer special," Butler said. 
Santa Monica, Calif.-based ad agency 180LA created Miller Lite's new ads. 
St. Louis is the U.S. headquarters for Belgium-based A-B InBev, brewer of Bud Light. A spokesperson didn't refer directly to its rival's new campaign in an email, saying Bud Light just launched new NFL team cans and is excited for the season to start: "We are proud that Bud Light continues to be the most popular beer in America," Bud Light's spokesperson's said. "However, we are never complacent and we continue to work hard to give our consumers the crisp, refreshing taste they prefer, and maintain our #1 spot." 
Lisa Brown • 314-340-8127
@lisabrownstl on Twitter