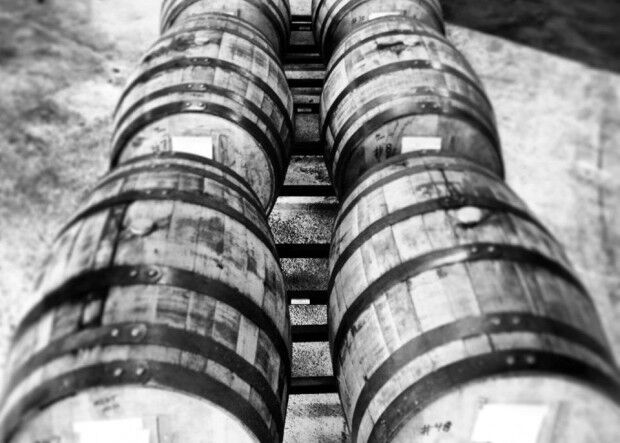 First released soon after the south St. Louis brewery opened in 2011 (and again this past November), Abraxas is an imperial stout brewed with cacao nibs, ancho chiles, vanilla beans and cinnamon sticks for a flavor that smacks of Mexican chocolate.
Or, as Perennial head brewer Cory King says, "Best description I've heard of it is 'chocolate Cinnamon Toast Crunch beer.' "
Perennial stashed some of the 2011 batch in Rittenhouse Rye whiskey barrels from Kentucky's Heaven Hill Distilleries. Thirteen months later, Barrel-Aged Abraxas is bottled and set to be released at the brewery (8125 Michigan Avenue) on Thursday.
"The barrels added a ton of vanilla notes, which in turn brings out more of the chocolate," King says. "A touch of heat from the Rittenhouse Rye barrels balances everything out, and also helps bring out the heat and smoke from the ancho chiles more."
Bottles cost $23 each and are limited to six per person. They will go on sale when Perennial opens its tasting room at 4 p.m. on Thursday. Barrel-Aged Abraxas will not be available at other retail locations, bars or restaurants. 
Perennial also will be tapping a keg of Barrel-Aged Abraxas at its tasting room at 6 p.m. Thursday, 4 p.m. Friday and noon Saturday.