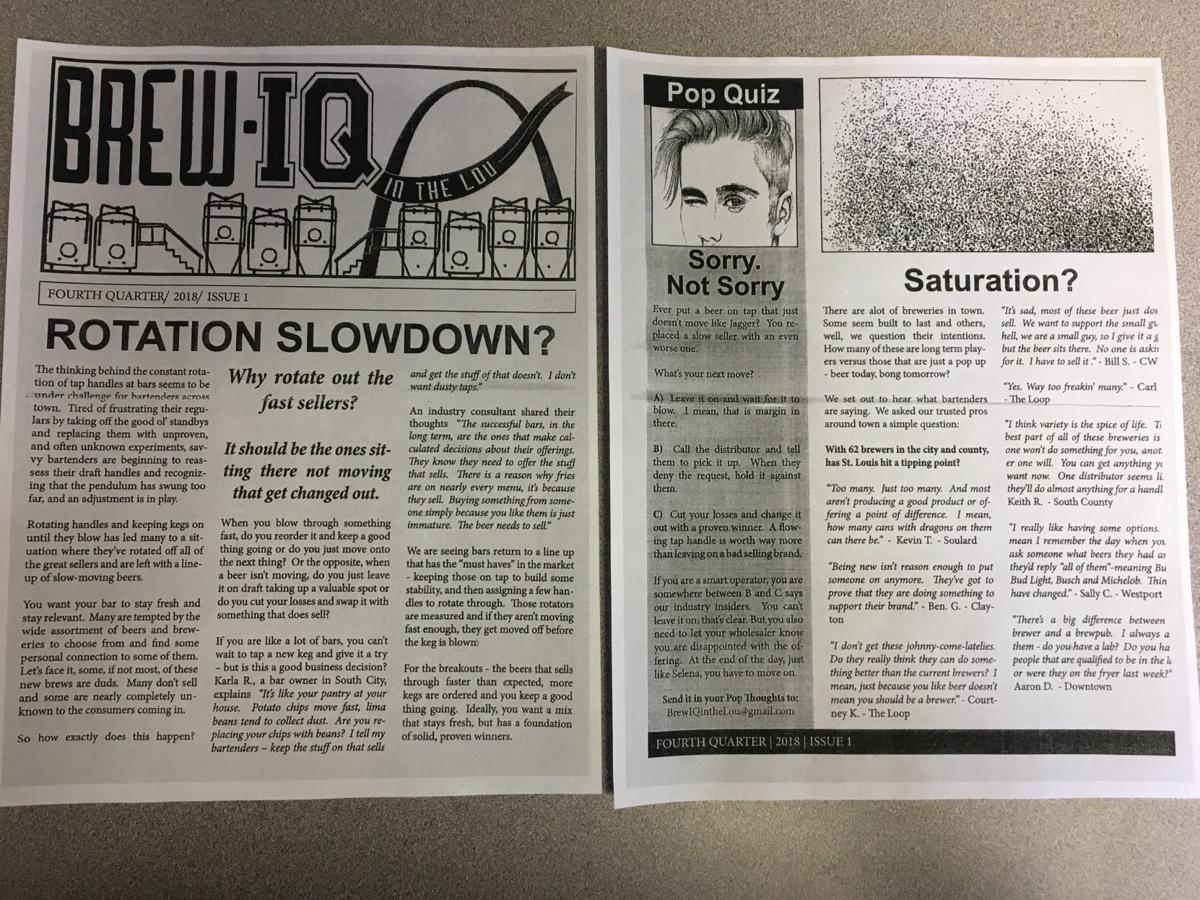 The St. Louis Brewery, maker of Schlafly Beer, has issued a public apology to 4 Hands Brewing Co. after a senior Schlafly executive "caused negative and misleading information to be circulated" about 4 Hands "through a derogatory paragraph about the company in an anonymous newsletter mailed recently to local bars and restaurants," a joint statement from the two craft brewers states.
An item in the newsletter, which was mailed to an unknown number of area restaurants and bars in November, makes a barely coded reference to 4 Hands facing a "dilemma" in the #MeToo era because of the possible meaning of its name.
According to the statement, the senior executive also circulated the information through "deceptive online postings and a phone survey to local bars and restaurants in the first half of the year."
"The executive acted alone and without the knowledge of (St. Louis Brewery's) other employees and owners," the statement says.
Schlafly Beer hired Pendegraft in 2015, taking over from longtime leader and co-founder Dan Kopman
According to the statement, the unnamed senior executive has resigned from Schlafly.
"We have confirmed that James Pendegraft has resigned effective upon the hiring of a successor," Schlafly officials said in a statement Wednesday. "We have already begun the search process for that position."
St. Louis Brewing chairman Tom Schlafly told the Post-Dispatch on Friday, "James (Pendegraft) has resigned."
He declined to provide more information.
Pendegraft did not immediately return a call for comment on Friday.
"We were embarrassed to learn of these actions and sincerely apologize to 4 Hands Brewing Company," Tom Schlafly said in a statement. "Such actions are inconsistent with the core values on which we were founded and which have defined Schlafly for 27 years."
Kevin Lemp, president and co-owner of 4 Hands, said in a statement, "We are grateful to have this behind us."
He declined to comment further on Friday.
The statement concludes, "(St. Louis Brewery) and 4 Hands Brewing Co. have agreed to put this incident behind them and work to restore the mutual respect on which the craft-brewing industry was built in St. Louis."
In addition to the mailed copies of the newsletter, titled Brew IQ in the Lou, photographs of its four pages circulated on social media.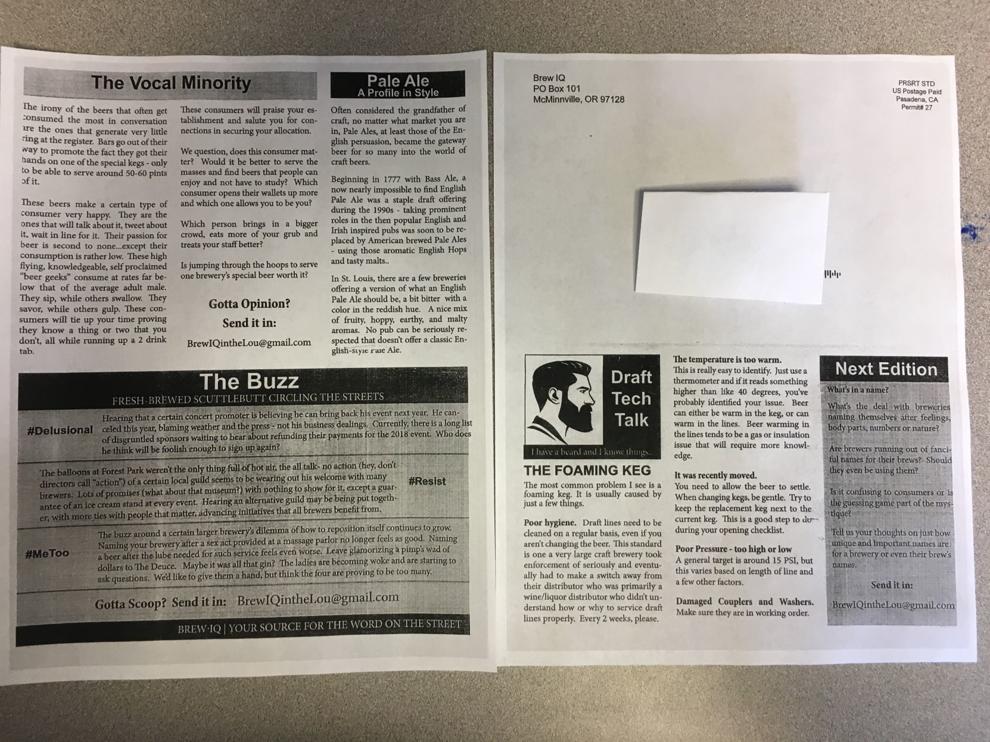 The newsletter's return address is a post office box in McMinnville, Ore., a town about 40 miles southwest of Portland. In lieu of a postmark, it bears postage-paid indicia from Pasadena, Calif.
The newsletter's anonymous articles are a mixture of opinion essays, advice columns and ostensible person-on-the-street interviews with area bartenders and bar owners. Most interview subjects are identified by first name, last initial and a general location (e.g., Courtney K. in the Loop, Keith R. in South County).
A recurring theme is supporting established beers and breweries over "unproven, and often unknown experiments," as the front-page article describes them.
An opinion piece titled "The Vocal Minority" argues that "high-flying, knowledgeable, self-proclaimed 'beer geeks' consume at rates far below that of the average adult male." Another article celebrates the classic English pale ale as a general style of beer.
The attack on 4 Hands is an item in "The Buzz," an article described as "fresh-brewed scuttlebutt circling the streets."
The item states, "Naming your brewery after a sex act provided at a massage parlor no longer feels as good."
The item continues: "The ladies are becoming woke and are starting to ask questions. We'd like to give them a hand, but four are proving to be too many."