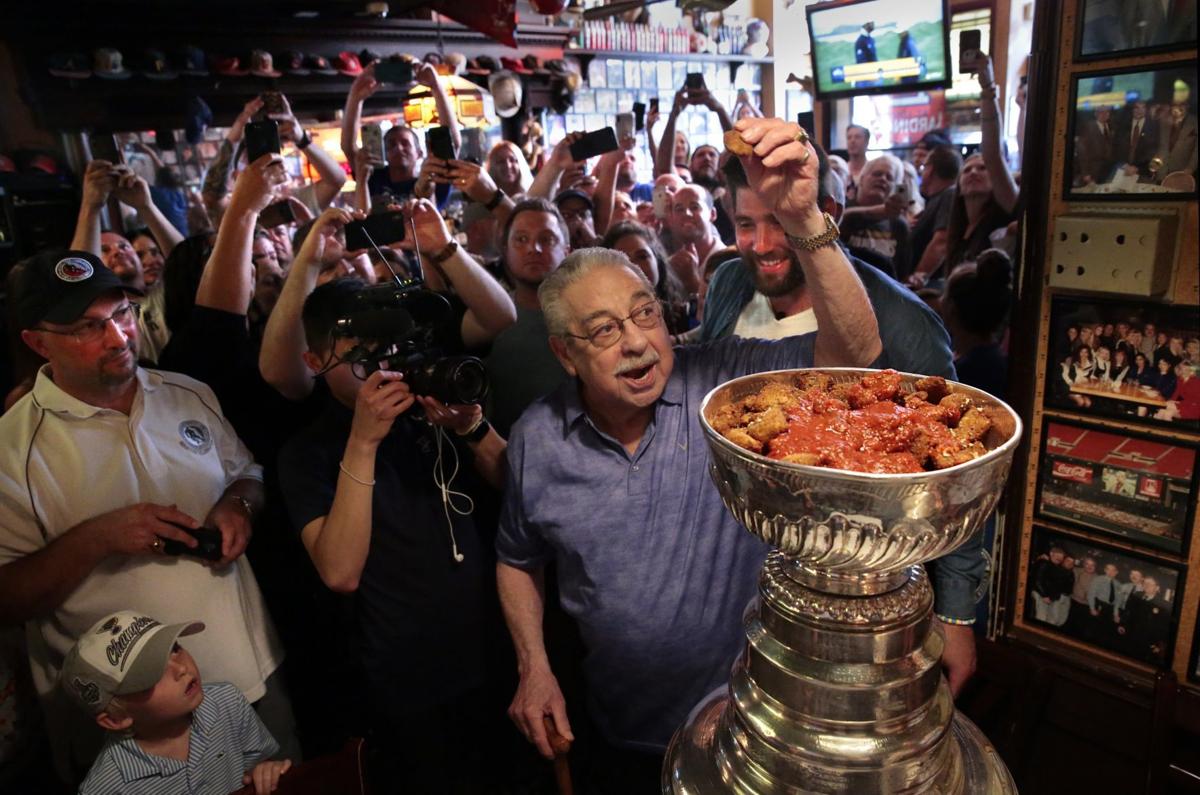 ST. LOUIS — Famed St. Louis restaurateur Charlie Gitto Sr., who established along with his wife several restaurants that left an indelible mark on the St. Louis dining scene, has died. He was 87.
Gitto died peacefully Saturday, according to a post on the Charlie Gitto's on the Hill Facebook page. The post did not provide a cause of death.
"Charlie Sr. was a fixture and the heart and soul of his downtown restaurant on Sixth Street," the post said. "He was there nearly every day in his 'office,' a seat at the bar, the best seat in the house he called it, where he could see his entire restaurant."
He was "a St. Louis restaurant icon" who said, in answer to most any question, that "spaghetti was always the answer," according to the post.
The couple opened the well-known Charlie Gitto's Pasta House on Sixth Street downtown in 1978. Their children owned the other restaurants.
The two of them started in the business when they opened their first restaurant, Gitto's Pizzeria, on Macklind Avenue in 1956. Their four children pitched in at the restaurant as soon as they were able to bus tables and wash dishes.
The couple was married 59 years before Annie Gitto died in 2012. Her husband said at the time that, "I got all the credit and she did all the work."
Charlie Gitto told the Post-Dispatch in 1987 that, "All my life I had wanted to work in restaurants, especially as the head waiter or maitre d' who'd snap his fingers and make things happen. I guess I got that idea from going to movies as a kid and seeing those folks in fancy restaurants."
The Sixth Street restaurant's location near old Busch Stadium made it a regular stop for visiting ballplayers and coaches. During the Cardinals' victorious 1982 World Series, it hosted eight major league managers at the same time.
"It thrilled me to death," Gitto said in a 2000 Post-Dispatch interview. "Here I am, a little guy like me and I have eight major league managers in here at once."
Gitto forged an especially strong relationship with former Los Angeles Dodgers manager Tommy Lasorda, who had his own table at the restaurant.
"He's just like a brother to me," Gitto said in 1987. "He's like family. When he's in town, and when he wakes up, he calls me and we eat breakfast together."