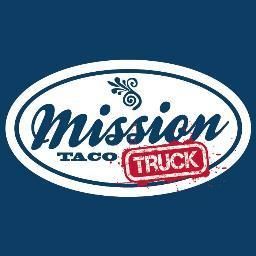 The newest member of St. Louis' food-truck fleet bears a familiar name. Mission Taco Truck will serve tacos and other fare from Mission Taco Joint, the popular, acclaimed Mexican restaurant that brothers Adam and Jason Tilford operate in the Delmar Loop and Soulard. The truck passed its final inspection on Monday and will make its debut Tuesday evening.
"Primarily, it will be used for special events," Adam Tilford said. That includes festivals, parties and weddings as well as the various food-truck events held around town.
The truck will also make appearances at Saint Louis Football Club matches. Mission Taco Joint is a sponsor of the first-year soccer club; its logo appears on the club's warm-up kit.
Mission Taco Truck will not be limited to special events, though.
"We hired a guy full-time to run the truck," Tilford said. "It'll be out and about."
The Tilfords have yet to nail down exactly when and where that "out and about" will be. They kept their food-truck plans so quiet that they have yet to consult with the area's other mobile vendors to coordinate schedules.
However, Adam Tilford did mention one possible location: outside the Delmar Loop location of Mission Taco Joint during lunch on Monday, when the restaurant itself is regularly closed.
Jason Tilford designed the truck's kitchen, which includes a grill, a flattop and two deep-fryers as well as a tortilla press so that the truck can produce freshly produced tortillas for tacos just as the restaurants do.
The truck's menu will be a reduced version of the restaurant's, focused on -- but not limited to -- tacos.
"Once we get in there and start cooking, playing around, we'll see what we can do," Adam Tilford said.
Mission Taco Truck will debut Tuesday at the restaurant's Soulard location as part of a St. Louis Craft Beer Week fundraiser on behalf of Claire Mendez, a member of the Perennial Artisan Ales family currently battling sarcoma. That event begins at 6 p.m.
You can follow Mission Taco Truck on Twitter at @MTJ_Mobile.
Stay up-to-date on what's happening
Receive the latest in local entertainment news in your inbox weekly!