There's not much to a basic-model pub crawl. It's really just visiting more than one bar. Probably having a drink or two. Chatting up some fellow patrons.
But next-level pub crawls, pub crawls deserving of all the great bars and breweries in St. Louis, require some planning.
That's where Alex Silenko, an owner of Minnesota-based Crawl With Us, comes in. Silenko's company, which launched about 18 months ago, hosts pub crawls in 50 cities with plans to expand into even more. His business started with modest ambitions: pub crawls centered on holidays such as Halloween, Christmas and St. Paddy's.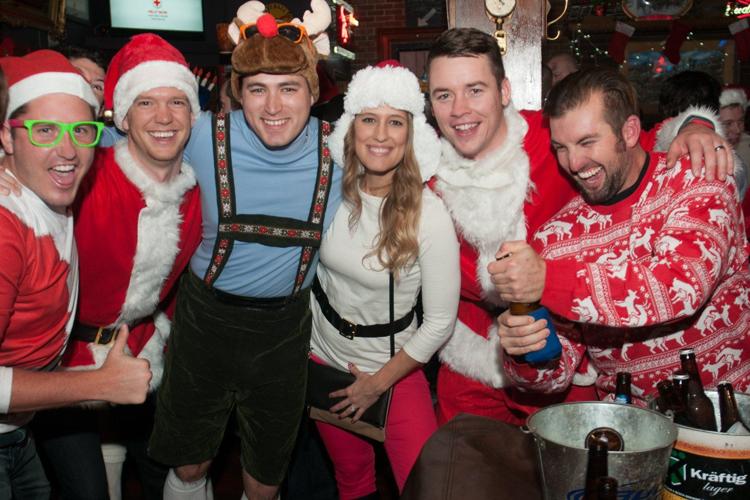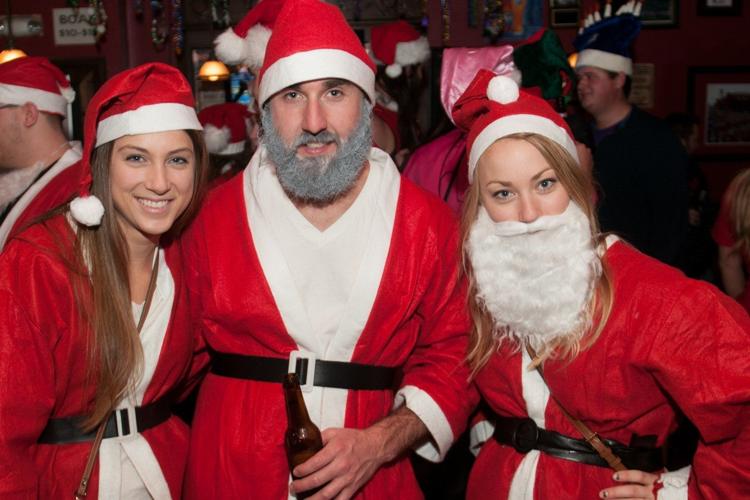 Then the company dipped its toes into the pop culture zeitgeist with crawls inspired by "The Office" and "Friends" — complete with an awarding of the Geller Cup. In bigger cities — Houston, Boston, Chicago — the company's events have drawn crowds of up to a couple thousand, though most events have about 100 to 200 participants.
The Marvel Trivia Bar Crawl that Crawl With Us is hosting this month in Soulard is the latest iteration of its popular themed events, complete with costume contests and prizes for the trivia winners.
"It's a niche that we're trying to expand," Silenko says. "We want to see what other ideas, what movies and music we can try."
The events follow the same basic format: Everyone checks in with their team of up to eight bar-hoppers. Each player receives a badge showing their character for the night — maybe Captain America, maybe the Black Widow. Some lucky lush might even get to be Groot.
About a hundred trivia questions are divided among the participating bars. It's a little incentive to keep things moving, Silenko says. It's a crawl, not a standstill.
"We try to make it interesting," he says. "It's an event. There's more to it than just going to a bar."
Other national companies also sponsor multi-city pub crawls, such as Arizona-based Bar Crawl Unlimited. Its Margarita Crawl on Saturday will visit bars in and around Ballpark Village, with a 2 p.m. check-in at the Shark Bar. It includes drink specials and a commemorative koozie but doesn't tie in a theme — unless you count the margs.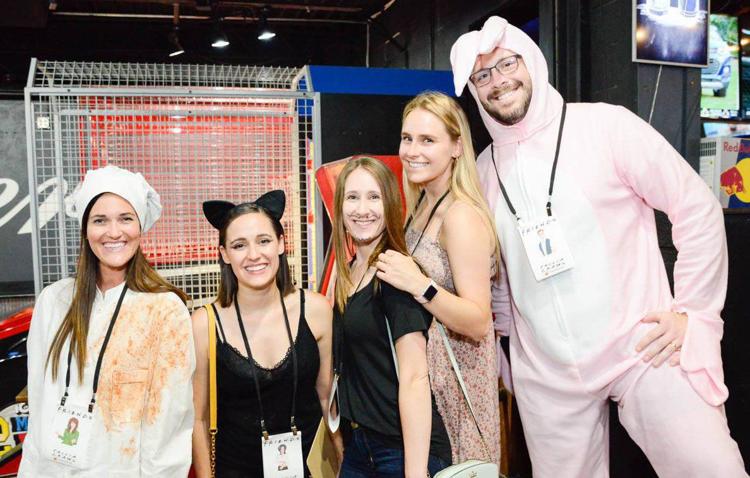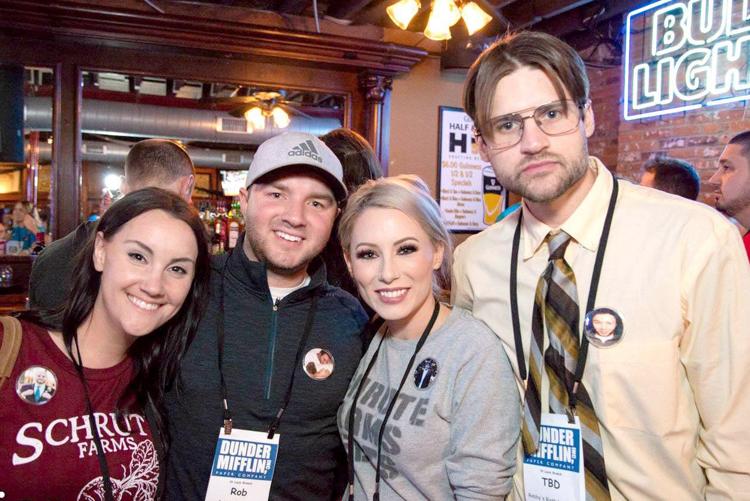 Silesko says the trivia, costume contests and roving photographer help motivate bar-goers to actually visit all the venues and mingle, rather than settling in for the evening at the first stop.
The Marvel crawl on Saturday kicks off at 4 p.m. at the Great Grizzly Bear in Soulard before stops at Llywelyn's Pub, the Social House, the Wood Shack and Bar 101 — where the top teams will be lauded. First prize is a nod to supervillain Thanos: a golden glove bedazzled with glowing "gemstones."
Crawl With Us has held more than a thousand crawls across the U.S. since its inception. The company doesn't always like to give away its ideas for upcoming events, but Silesko hints that September's crawl will involve a certain boy wizard who enjoys Quidditch and butterbeer.
"We always want to do something that's never been done before," he says.
Pub crawls are probably as unlikely to be associated with the comic-book universe as they are with bicycling enthusiasts.
But that's just the crowd that Trailnet is targeting with its annual BicroBrews Group Bar Crawl. The touring event, which started six years ago, is a way for Trailnet to highlight some of the craft breweries that help St. Louis earn its reputation as a top-notch beer town.
"It seems like every year there's a new brewery opening up," says Steve Schmidt, the rides manager at Trailnet. "We try to add something new each year. There are two new breweries this year; the rest are the old staples."
The ride rolls out at 10 a.m. Aug. 24 from Urban Chestnut in the Grove. There, bicyclists will be gathered into teams, each with a leader and itinerary. The riders make a beeline for their first bar, then ride in a counterclockwise pattern, with everyone ending up back at Urban Chestnut by 5 p.m.
The breweries along the route are kept under wraps until the day of the ride, Schmidt says, but the bicyclists will be pedaling about 10 to 12 miles total, through midtown, Tower Grove South, Cherokee and south St. Louis.
"It's a fun way to meet new people," Schmidt says. He expects about 250 to 300 riders for what is Trailnet's most popular community ride.
The trickiest part of BicroBrews, he says, is keeping each group together. People tend to lose focus at about the third bar.
"But we have fun with it. We have contests to see who can keep their group together."
The nonprofit hosts numerous fitness-focused rides, but the community series aims to bring together riders of all backgrounds and abilities while promoting St. Louis' cultural and historical landmarks. The brewery visits are a natural fit, with built-in breaks for socializing and getting an up-close look at several neighborhoods that bikers may want to return to on another visit.
Trailnet uses the proceeds from BicroBrews to improve biking and walking routes in the area. Drinking is optional; helmets are not.