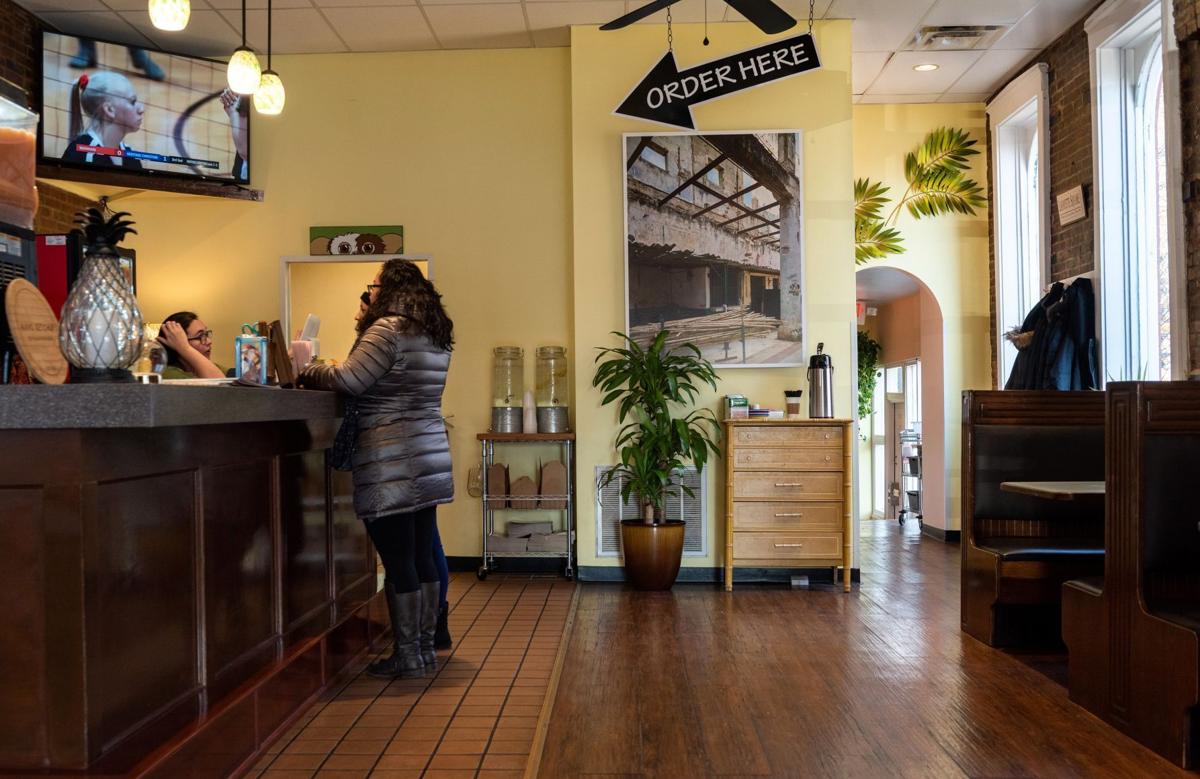 Downtown fine-dining institution Tony's should have hosted its first dinner service in four months Wednesday. Owner James Bommarito had purchased new inventory and brought back the restaurant's daytime crew to prepare for the reopening.
Over the weekend, though, as Bommarito watched the news, he had second thoughts.
With the rising number of COVID-19 cases in Missouri, he says, "I think it's in the best interest of our employees and our guests that we just wait a little longer."
Bommarito has already waited longer than most to reopen his restaurant's dining room. Dine-in service, with restrictions, could resume May 18 in St. Louis city and county; in St. Charles and Jefferson counties, restaurants could open their dining rooms even earlier, on May 4.
"I've been concerned ever since we reopened, really," general manager Jorge Calvo Jr. says. "But I think after about two weeks of being reopen, it became pretty evident to me that the case numbers were starting to go up again."
Calvo Jr., the son of Mango owner and chef Jorge Calvo, says he does not expect another government-mandated lockdown.
"Instead of waiting for the authorities to tell us to lock it down again, I felt like I wanted to get ahead of the situation and shut down," Calvo Jr. says. "I felt that it's too great of a risk to our staff and to our employees, and I just did not want to be part of the problem."
Mandy Estrella had planned to open the dining room of her Lafayette Square restaurant Mayo Ketchup on July 7. She changed her mind after the city and county announced a mandatory face-mask requirement, effective July 3.
Estrella was already apprehensive about opening for dine-in service, but after the mask requirement, she says, "with everything being so uncertain right now, we just decided it didn't make sense to try and jump into it."
Even opening the patio would have disrupted Mayo Ketchup's curbside pickup service, which Estrella says has been doing well.
"Our staff is very happy with the way things are right now," she says. "And in the neighborhood, we get tons of people thanking us for not opening, so it just seemed like the support is weighing on the side of not doing it."
Taco Buddha in University City opened its patio for dining in mid-June. Owner Kurt Eller says he was excited to show off the renovated space, but practical concerns soon arose.
Taco Buddha's patio could fit six socially distanced tables. A wait for one of those tables could stretch to an hour, and the restaurant faced the additional challenge of monitoring social distancing among the waiting parties. Eller and his staff were able to manage this situation, he says, but for his employees' sake and to be "socially conscious," he decided to end patio service as of June 30.
"It just seemed like the right thing to do," he says.
Taco Buddha remains open for curbside pickup, which Eller says is doing "very robust" business.
"That provides almost a zero percent chance of customers bringing (COVID-19) in," he says. "And as long as we can monitor our employees, which we do, and we have the same employees, it seemed a lot safer, too."
B. Hall's announcement, posted Monday on Facebook, says it has been a "daily struggle" to staff the restaurant during the pandemic.
"We also have an obligation to protect this restaurant from COVID-19," B. Halls post states. "We care about our families, our employees and their families, and all of our loyal customers."
Both Hobo's and B. Hall's remain open for takeout. Both restaurants' owners did not return a call for comment.
At Tony's, the four-month wait to open the dining room will likely extend to five months, at least.
"At this point, I just think it's better to wait another 30 days, just to see how it goes," Bommarito says.
Mayo Ketchup's Estrella finds herself in a similar position.
"I think we're just back to waiting and watching and see what happens," she says.
Concerned about COVID-19?
Sign up now to get the most recent coronavirus headlines and other important local and national news sent to your email inbox daily.