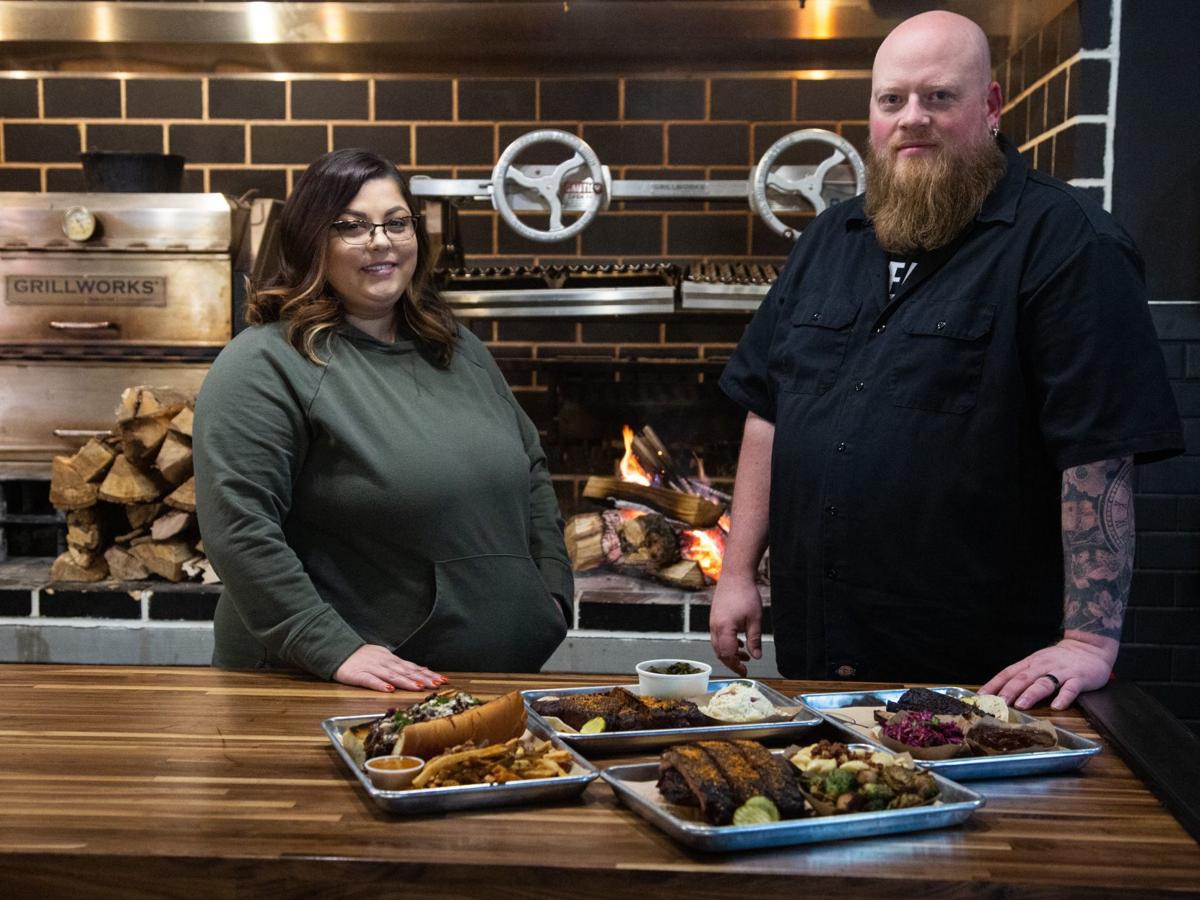 Earlier this month, David and Meggan Sandusky announced a third location for their barbecue operation: Beast Southern Kitchen & BBQ will open in late summer at 1280 Columbia Center in Columbia, Illinois. The new restaurant joins the original Beast Craft BBQ Co. in Belleville and Beast Butcher & Block, which opened last year in Forest Park Southeast's Grove district.
David Sandusky tells Off the Menu he believes the new location will allow Beast to become "better off than we were before" as the restaurant navigates the coronavirus pandemic.
"We had a choice to make," he says. "We could either strengthen our foundation for the future, or we could duck and cover and wait to die."
Sandusky calls Columbia an "outstanding market." It is also a market he knows well. He and a few Beast employees once worked at Bully's Smokehouse, the previous occupant of the new Beast's address.
As Beast Butcher & Block added a live-fire kitchen and butcher shop to the restaurant's acclaimed barbecue, Beast Southern Kitchen & BBQ will pair the barbecue with what the official announcement describes as "a small array of Southern-inspired dishes that celebrate local farms and heritage breeds," while the cocktail menu will feature whiskey.
"I don't want to get bored with it," Sandusky says of the varied formats. "I want to keep challenging ourselves and keep doing some better things."
Meanwhile, when Beast Butcher & Block reopens its dining room — the date is not set — the restaurant will switch from counter ordering to full table service. Sandusky says the decision is in part to allay customer concerns about standing in line during the pandemic. He also thinks it will tie together the restaurant concept with the butcher shop, which will have a larger role on the menu.
That menu will also soon include a higher price for one of its signature items, brisket.
"The beef prices have been absolutely terrible" during the pandemic, Sandusky says. "We have taken a loss as long as we can, but we are getting ready to increase our menu prices because we don't have a choice."
If some items become too expensive, he says, they might come off the menu.
"We're gauging the menu now and trying to understand what's best for our clients and what's best for the business at the same time," Sandusky says. "And we're not trying to rip anybody off. We just want to do right by our people."
Stay up-to-date on what's happening
Receive the latest in local entertainment news in your inbox weekly!