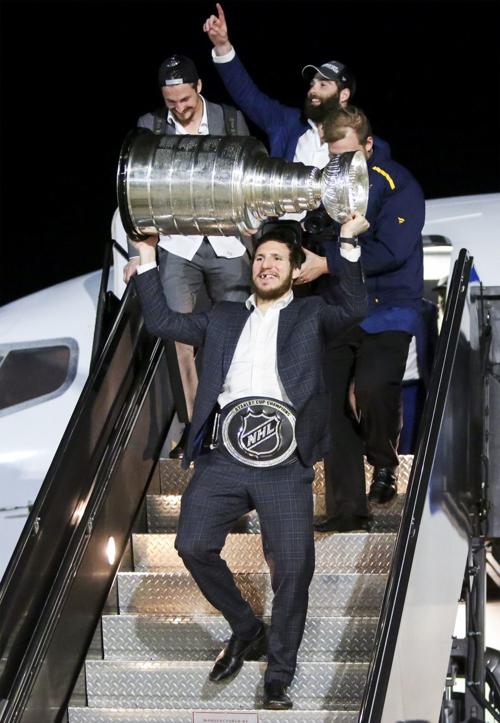 Can't get enough of the Stanley Cup champion Blues? Your trips through St. Louis Lambert International Airport could one day include a visit to the Blues-themed Blue Note Bar and Grill.
HMSHost, which with its partners operates multiple restaurants at Lambert, proposed the Blues-themed restaurant as part of a three-year contract extension with the airport.
The St. Louis Airport Commission gave preliminary approval to that contract extension on Wednesday, Lambert announced. The City of St. Louis must give final approval.
The contract would run from January 2020 through 2023.
The Blue Note Bar and Grill would replace a current restaurant in Lambert's Terminal 2.
"We love our city and airport, so we truly love what the Blue Note Bar and Grill will mean for the experience of travelers arriving at or departing from the home of the 2019 Stanley Cup champions," St. Louis Blues president and CEO of business operations Chris Zimmerman said in a statement.
Daily updates on the latest news in the St. Louis business community.