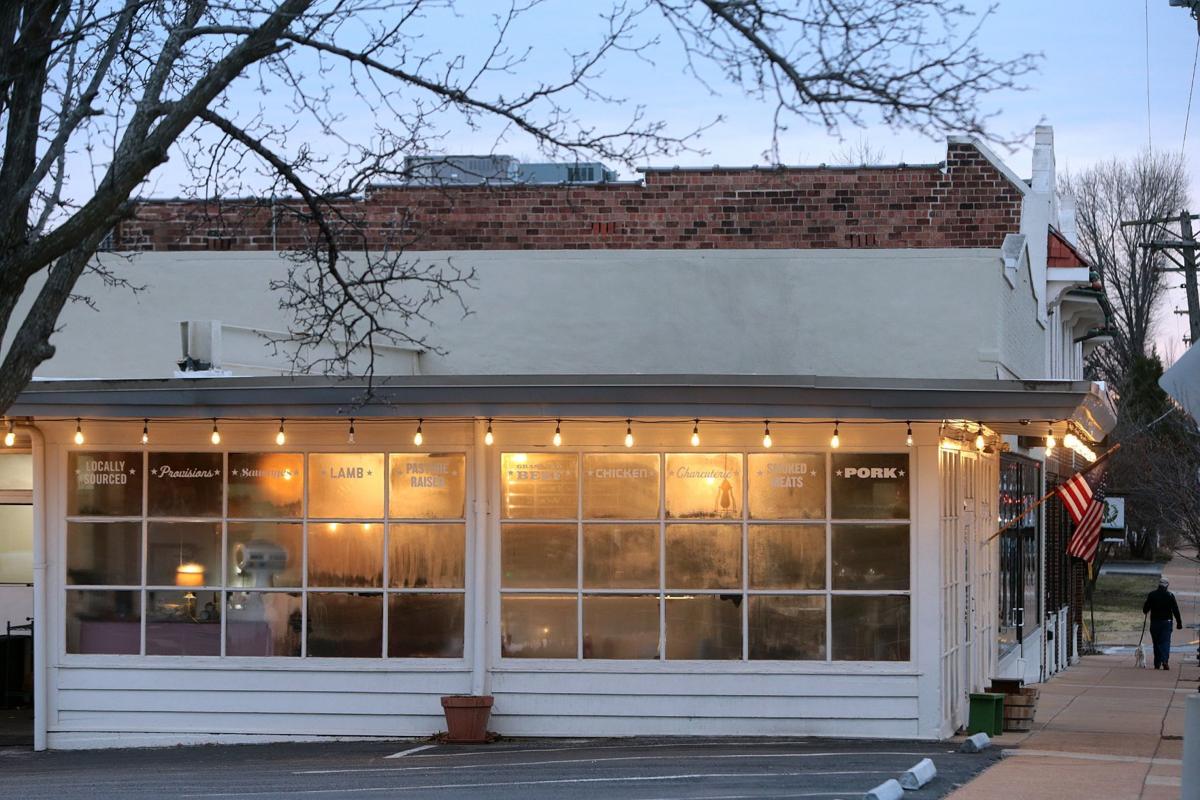 Bolyard's Meat & Provisions, the Maplewood butcher shop that also serves sandwiches and other prepared foods, will relocate a short distance and expand its operations early next year, married owners Chris and Abbie Bolyard announced this week.
Bolyard's will move from its original location at 2810 Sutton Boulevard one block north in Maplewood to 2733 Sutton, the building previously occupied by the restaurant the Dubliner, which closed in April. The new space will approximately triple Bolyard's square footage.
"We want the business to have a little more worth in the in the future," Chris Bolyard tells Off the Menu. "As it sits now, the shop does fine. It sustains itself. But we've hit a point where we're tapped out, and we're not really able to do much more than what we're (already) doing because we've just outgrown the space."
The new Bolyard's will feature windows into the cutting room. The restaurant component will be more prominent, with seating inside for 40 diners and additional seating outside. The menu will expand to include such dishes as a house-blended burger, pork rinds and fries cooked in tallow.
"It's a full kitchen, so we really won't be limited to what we can do in that space," Bolyard says.
The Bolyards had been casually discussing an expansion of their business for the past couple of years, Chris says, but recent events led them to the decision to do so. When the coronavirus pandemic hit St. Louis, he says, "we noticed a pretty strong uptick in business, and that space (at 2733 Sutton) became available, so the timing was right."
Bolyard mentions some general reasons for the shop's uptick in business: people panic-buying at the beginning of the pandemic and people cooking at home more often. In addition, Bolyard's specifically features pasture-raised meat from small Midwest farms and thus never faced the meat shortages and price hikes that supermarkets did.
"When the commodity meat market crashed, and more of what was going on was exposed, and people learned more about that side of things, it kind of created a positive shift for us," he says. "I mean, we're the littlest of the little guys."
The Bolyards aim to open the new location in February.
Stay up-to-date on what's happening
Receive the latest in local entertainment news in your inbox weekly!