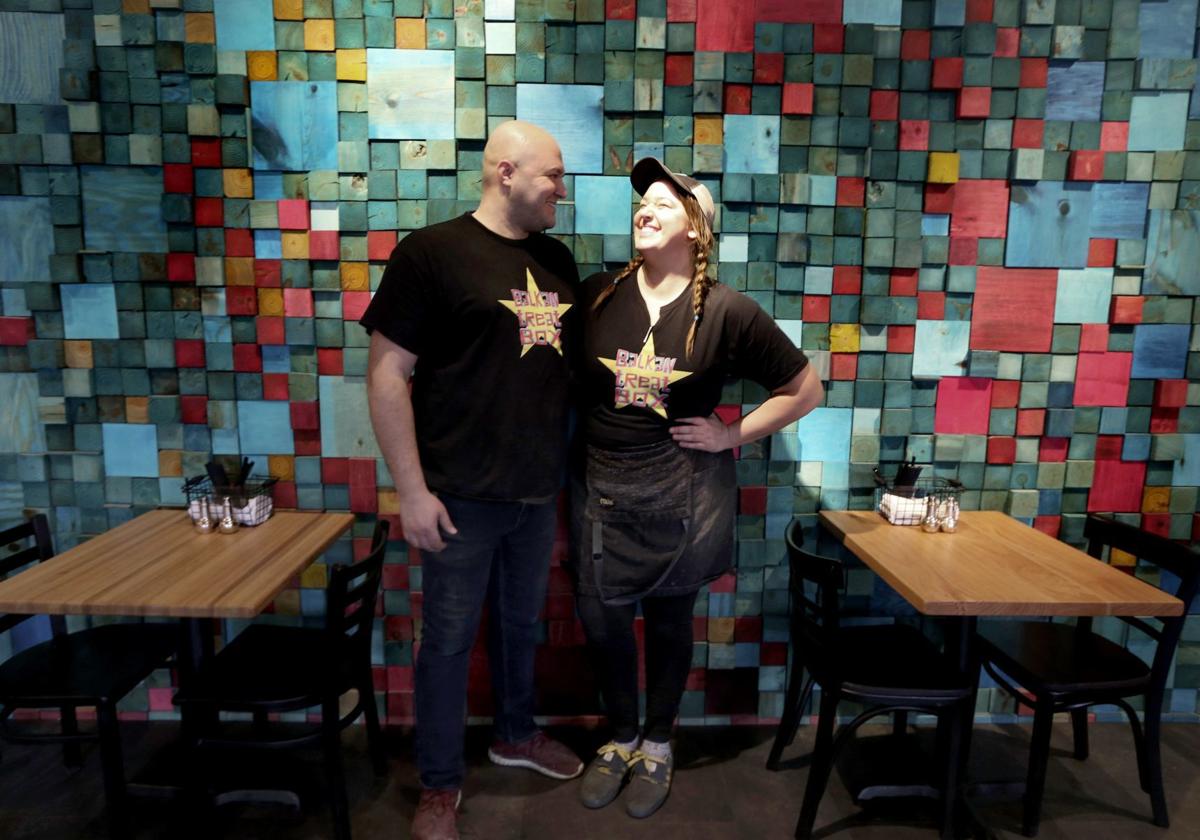 Updated with comment from Loryn Nalic of Balkan Treat Box.
The list, overseen by Bon Appétit deputy editor Julia Kramer, commends Balkan Treat Box for its "(w)ood-fired flatbreads, sandwiches, and other extreme forms of deliciousness" and Savage for its "Nordic precision at a Midwestern chef's counter."
"It's pretty crazy," Savage chef-owner Logan Ely said.
Ely knew Bon Appétit had visited the restaurant. Still, he said, "That was definitely a surprise today."
Nalic said she, like Ely, thought Bon Appétit would be writing about the restaurant — specifically, about its pide — but did not expect today's news.
"I am so shocked," Nalic said. "Like, you have no idea how actually in shock I feel."
Nalic said she is excited to see a fast-casual restaurant like Balkan Treat Box recognized on Bon Appétit's alongside more upscale restaurants. She also said she is "so proud" of her husband, a Bosnian native, for having his food represented on the list.
Bon Appétit will reveal its list of the year's 10 best new restaurants on Sept. 17.
Daily updates on the latest news in the St. Louis business community.