This week, I filed my reviews for the 2020 edition of the STL 100, which will be published March 8. The past year was a tremendous one for new restaurants, and finding space for the best of them on the list led me to some difficult choices, but also, I hope, an exciting overall selection. I can't wait for you to read it.
Inevitably, making fresh visits to all of the returning STL 100 honorees forces me off my regular review beat for a few weeks. Full reviews will resume next week.
That said, I have been able to visit some new restaurants here and there, catching up on last year's openings.
Merendero Las Catrachitas opened this summer in Princeton Heights. Look for the colorful front window — the restaurant's name flanked by the Honduran flag and a couple of tropical birds — in the same small South Kingshighway strip that is home to Smoking Barrels BBQ.
Depending on how you count, Merendero Las Catrachitas might be the only Honduran restaurant in St. Louis right now. Papagayos, which operated in Ellendale, Bevo Mill and finally nearby North Hampton, closed a couple of years ago. El Comal, the Mexican restaurant on St. Charles Rock Road in St. John, serves a few Honduran dishes.
Merendero Las Catrachitas serves a relatively compact menu. Fried chicken is a highlight, crisp and juicy. The pollo almuerzo plate ($13.99) serves with it rice and beans as well as tajadas. A traditional pollo con tajada plate ($12.99) is also available.
Tajadas con carne molida ($11.99) top the green banana chips with ground beef and, crucially, the bright, tangy Honduran coleslaw that makes this dish (and any other it garnishes) fizz with flavor.
You will probably want to start your meal with a baleada, pupusas or another appetizer. You can order pupusas stuffed with cheese and beans or cheese, beans and a choice of chicken or pork, but I would return to Merendero Las Catrachitas if it served nothing more than its pupusas with cheese ($2.49) and the sharp salsa that accompanies them.
Where Merendero Las Catrachitas, 5639 South Kingshighway • More info 314-391-9192 • Menu Honduran fare • Hours Lunch and dinner daily (closed Tuesday)
Juniper brings on Matthew Daughaday as chef
One of last year's most significant closures was Reeds American Table, chef Matthew Daughaday's acclaimed Maplewood restaurant, which shuttered in July after four years.
Good news for those waiting for the next act from Daughaday, who prior to Reeds won fans for his work as executive chef of Gerard Craft's Taste. Daughaday is now the executive chef of Juniper, John Perkins' Southern restaurant at 4101 Laclede Avenue in the Central West End.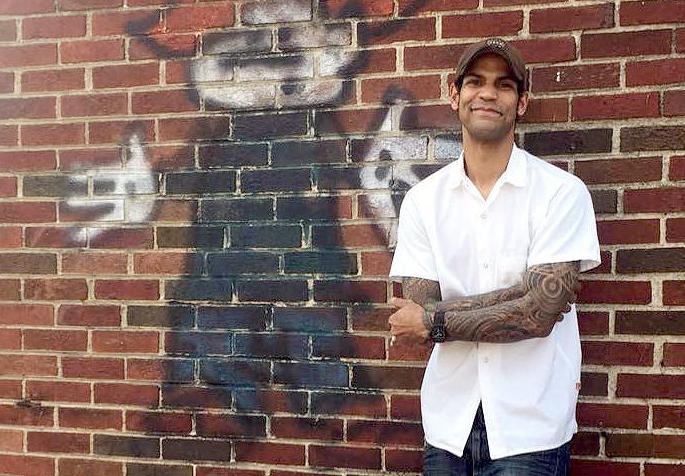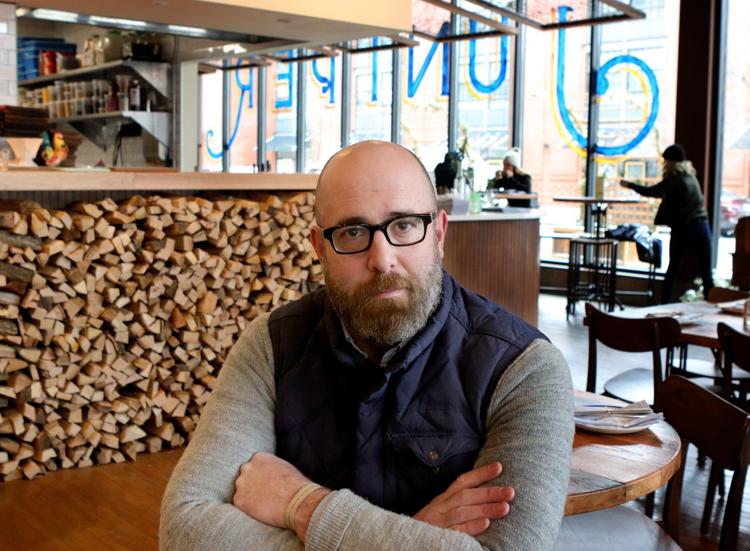 Perkins told me in a phone interview last week that he feels "pretty blessed" to have Daughaday in his restaurant kitchen.
"Probably every restaurateur says this, but we're always in the business of trying to be the best version of ourselves we can be," Perkins said.
"I think Matt certainly is bringing a level of expectation and quality that's really going to push us forward."
Perkins said that, even though Daughaday has been at Juniper for only a couple of weeks, his emphasis on details is noticeable.
"We talk almost every day probably for, all told, an hour, an hour and a half, about food and organization and menu and leadership and all kinds of stuff," Perkins said. "And that's been really great."
Daughaday is working with Perkins on Juniper's spring menu, though Perkins said it will not be a "radical departure" from the Southern fare that has won the restaurant praise since it debuted in 2013 as the pop-up concept a Good Man Is Hard to Find.
"We are what we are," Perkins said.
Stay up-to-date on what's happening
Receive the latest in local entertainment news in your inbox weekly!