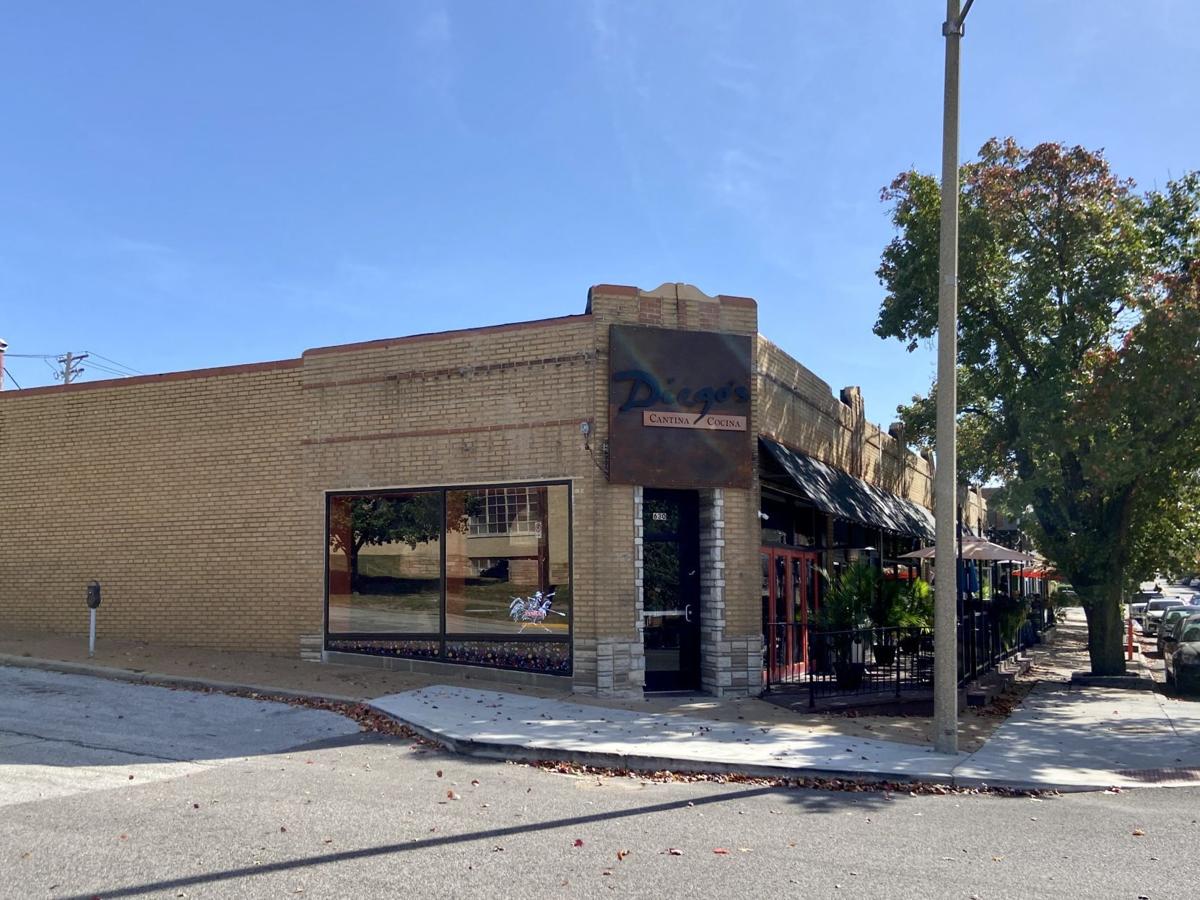 The Mexican restaurant Diego's is now open at 630 North and South Road in University City. Diego's is a new project from Natasha Kwan and Rick Roloff, the married team who also own the vegetarian restaurant Frida's on the same block at 602 North and South.
The couple announced Diego's in December 2018. As Kwan told Off the Menu at that time, her passion for Mexican cuisine developed during the decade she lived in Chicago near some of that city's "very best" taquerias, while her husband grew up in Laguna Vista, Texas, just north of the Mexican border.
Over Diego's nearly two-year gestation, its menu has evolved to focus on small plates.
"The majority of the menu was going to be that way anyway," Kwan says now. "But we've put on some more tacos than I anticipated — easier and friendlier items, I guess."
Items that Kwan really wanted on the menu and thought some diners might enjoy — squash blossoms, for example — she cut.
"With the pandemic, there's no room for chef ego," she says. "There's no room for trial and error. There's no room for bringing in something you know that's not going to sell because we're grasping at any straw to make sure we are able to even break even."
Kwan is especially excited about Diego's seafood options, which include multiple shrimp dishes (shrimp cocktail, shrimp skewers, a taco and a tostada) and a taco with grilled barramundi.
"I love barramundi so much, and our fish taco has taken off" already, she says. "And I really think it's because…we start off with a really good fish."
Other options among the tacos and tostadas are carnitas, pollo guisado and a vegan tostada (avocado mash, cabbage, tomato, onion and cilantro with a jalapeño crema). Among the menu's botanas are guacamole, queso blanco and sheet-pan nachos with optional beans, shrimp or chicken.
Diego's is open for dine-in service at 50 percent capacity. Regular hours are 4-9 p.m. Tuesday-Thursday and noon-10 p.m. Friday-Saturday. Reservations are available through the restaurant's website. The phone number is 314-553-9906.
Stay up-to-date on what's happening
Receive the latest in local entertainment news in your inbox weekly!