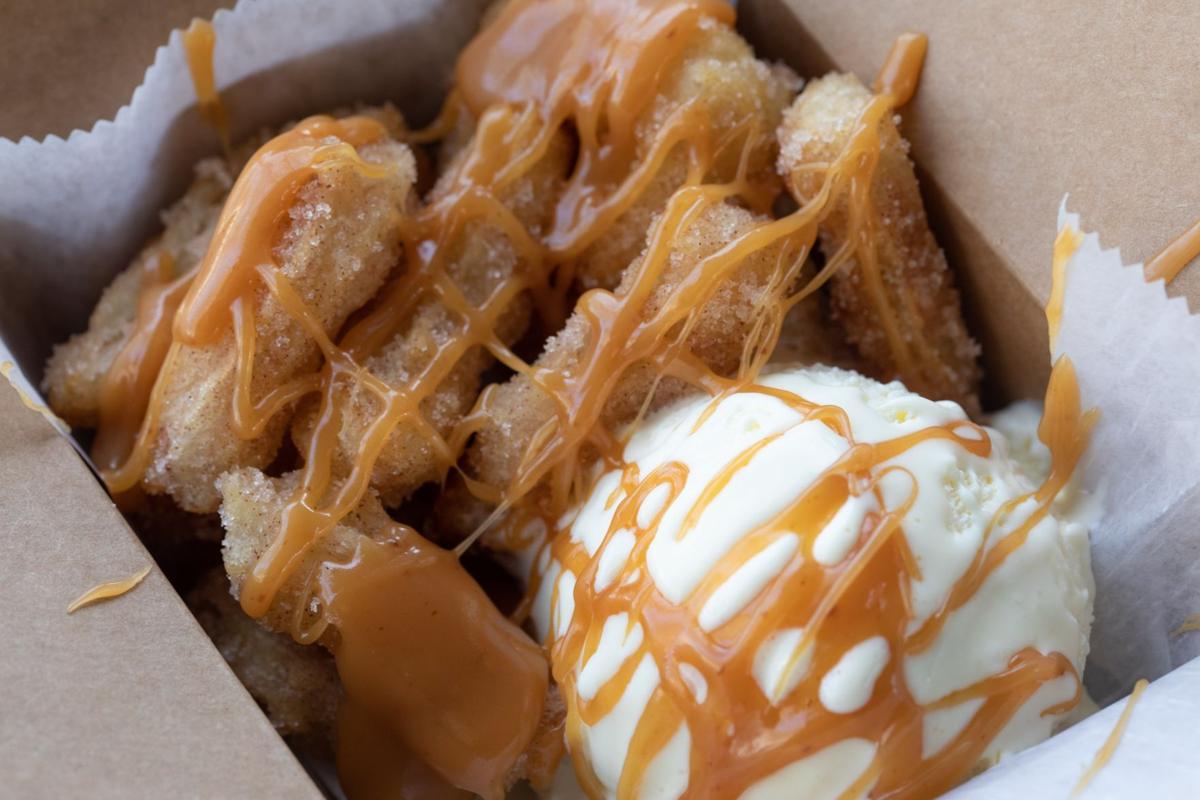 I didn't need to bring my kids with me to enjoy El Papi Churro, but nothing I can write about the experience will compare to their wide-eyed glee that afternoon. The menu of this new mobile pop-up operation captures the spirit and fervor of a 7-year-old's appetite so well it might as well be written with a 64-count box of Crayola crayons.
El Papi Churro decorates its crunchy, airy bites of fried dough with lacy manjar blanco (Peruvian dulce de leche); with toasted marshmallows, chocolate sauce and graham-cracker dust; with Cinnamon Toast Crunch, sweetened condensed milk and honey.
Oh — and a scoop of vanilla ice cream is nestled alongside each of these Churro Bite Boxes.
Carol and Junior Lara are the married duo behind El Papi Churro, which debuted May 1 with an event at Earthbound Beer. El Papi is Carol's father, Carlos Fillies. Carol says a visit to her family in Peru a couple of years ago kindled her interest in churros.
"We had some really, really good churros over there and took them back to the house," she says, "and my dad (told me), 'Wouldn't it be awesome if you opened up a place in St. Louis like that.' And I always imagined it there, but I didn't really do anything about it."
After Carol's mother died in January, her father moved to St. Louis to live with the Laras. While driving with her father one day, she brought up his idea about opening a churro spot. She told him she would look at places and imagine it being there.
"And he said, 'Carol, you have to do it. You have to do it.'"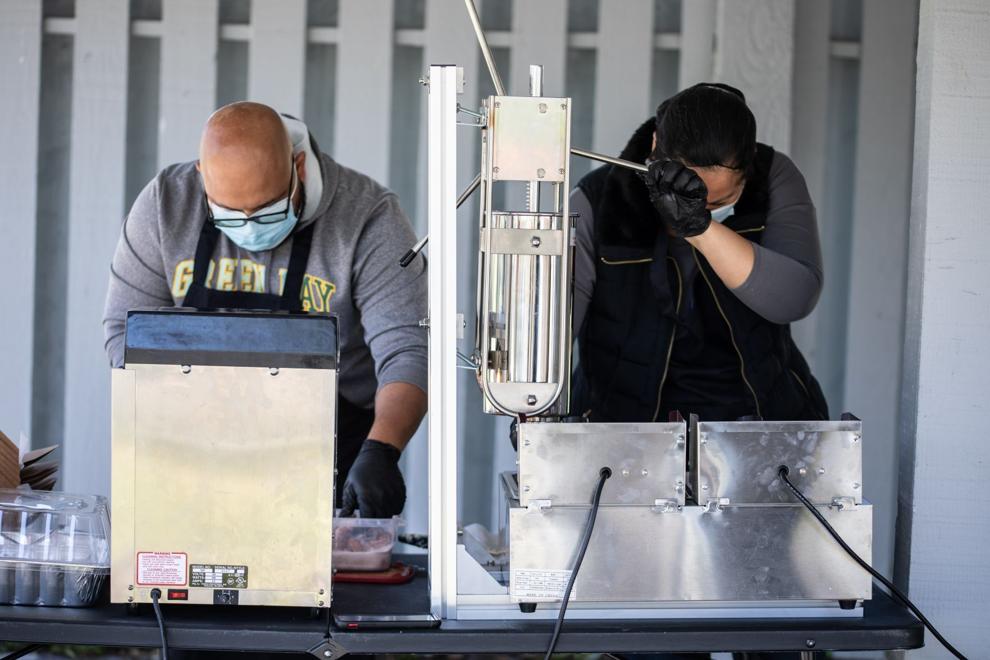 In Peru, Carol says, churros are often stuffed with manjar blanco. She calls El Papi Churro's version with a manjar blanco drizzle the Churro Snob, a cheeky nod to those who say "real" churros must be made with dulce de leche.
A friend from Carol's childhood neighborhood of Overland thought Cinnamon Toast Crunch and honey would work well together. It sounded good to Carol, too. She added the sweetened condensed milk, and (in honor of the churro's neighborhood roots) the Barrio Buzz was born.
Junior says the Laras are already thinking about how the El Papi Churro brand might evolve. (Each has a full-time career. Carol is a photographer. Junior, who moved to St. Louis in 2003 after being born in the Dominican Republic and growing up in New York City, works for a local health care company.)
"We absolutely love the idea of scaling this and potentially having a food truck to where we can actually go to different events," he says.